US House votes to annul China's developing country status
Share - WeChat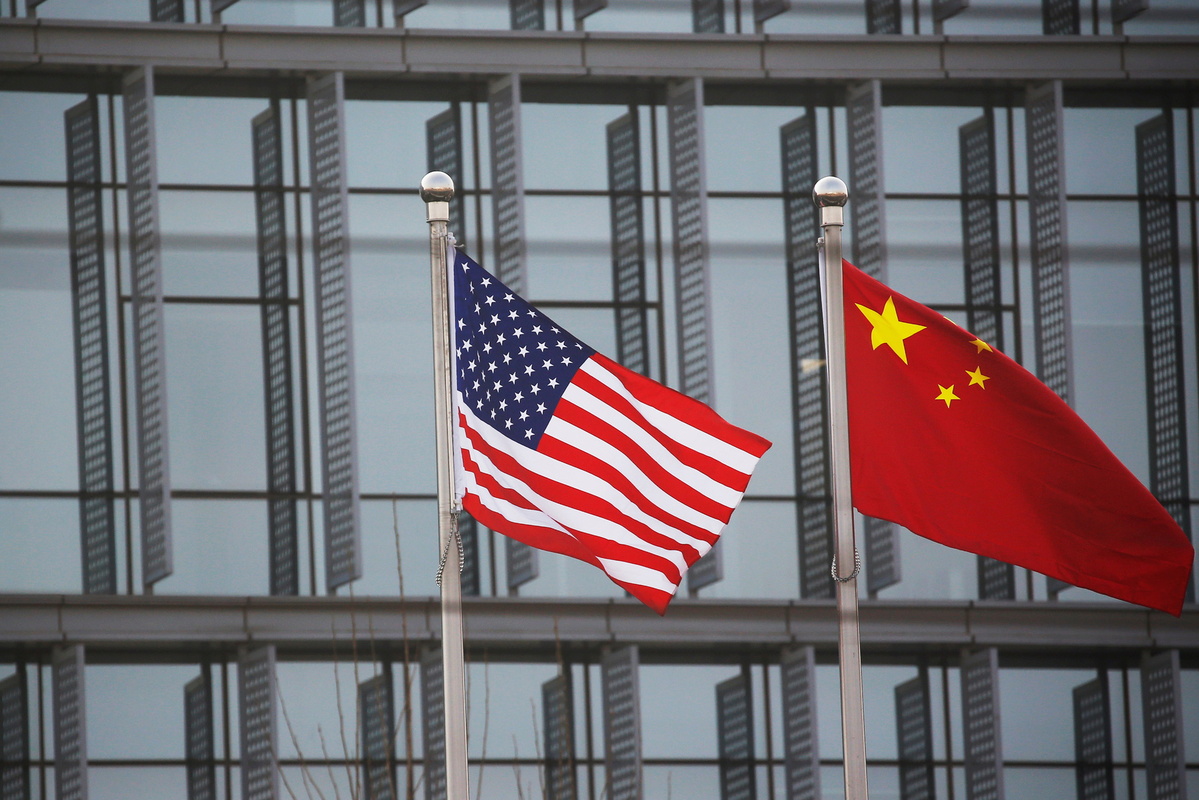 The US House of Representatives unanimously passed a motion to strip China of its "developing nation" status on March 27. The measure, titled "The People's Republic of China is not a Developing Country Act" (H.R. 1107) was passed 415-0 with 19 abstaining.
The legislation directs the Secretary of State, Antony Blinken, to pursue altering the status of the PRC from developing country to upper middle income country, high income country or developed country for international organizations which include both, the US and China, while also proposing a mechanism to achieve such.
The Secretary of State, by the legislation is directed, "to ensure that the PRC does not receive preferential treatment or assistance within the organization as a result of it having the status of a developing country".
The motion had bi-partisan support being sponsored by Representative Young Kim (a Republican from California) and Gerry Connelly (a Democrat from Virginia).
In moving the motion, Kim said of the PRC, "their economy size is second only to that of the United States, accounting for 18.6 percent of the global economy…[The] United States is treated as a developed country, so should the PRC," before charging , "however the PRC is classified as a developing country, and they're using this status to game the system and hurt countries that are in need." The reference to "hurting" other countries referenced the China-proposed Belt and Road Initiative, with an alleged "debt trap diplomacy".
The legislation places the US at odds with most international organizations, including the IMF and the World Bank, along with the United Nations, who confer that status on China.
Such status allows special privileges and flexibilities in certain treaties and organizations. If revoked it would also strip the right of China to receive aid from international organizations.
This is not the first time that the US has opposed China's designation as a developing country. It has repeatedly asked the WHO to revoke the PRC being so classified.
This resolution follows the House in January overwhelmingly voting to establish a bipartisan select committee focused on US competition with China. In February the House also unanimously resolved to condemn China over an alleged use of a "spy balloon" over the continental US.
If stripped of "developing country" status China would be subject to changes in lending policies by organizations such as the World Bank. Low interest loans would no longer be available, while some tariff preferences for developing countries would be eliminated on Chinese products.
There are also differences in the time frame and scale of carbon emissions between developing and developed nations, meaning that the PRC would be faced with complying with increased targets.
"Developing country" status is something deferred, however, not by a single nation but is rather something deferred by multilateral bodies and organizations.
While it is true that China's economy has rapidly grown in recent decades with some 800 million people being raised out of poverty, its per capita income still stands only at $12.700, clearly in the range of developing nations. That figure is only one-fifth of that in the US and in many other developed nations.
On the UN Human Development Index China reached 0.768 in 2021, ranking 79th in the world. Its development is similar to many other nations classified "developing". These include, as ranked by the IMF, such nations as Argentina, Brazil, Croatia, Hungary, Malaysia, Thailand and Vietnam.
Nations classified as "developing" by the World Bank, but having higher per capita incomes than China, include Brazil, Mexico, Chile and Russia. Developed countries classified are limited to North America, Western Europe, Japan, South Korea, and Australasia.
Of course, a concern for fairness does not lie behind this move. There is no move to have other nations stripped on their status, or a call for an overall review of how nations receive such status. Rather, it represents another example of US policy aimed at containment of China, a policy ranging from encircling China with military bases, sanctioning China in trade, especially in high tech, the formation of alliances with nations on an anti-China basis, to making provocative moves on Taiwan.
Faced with a rising China and the collapse of a unipolar world, centered on the US, to one which is multipolar, with China playing a major role, the United States is using every play in its book to prevent such occurring.
One can expect that the US will now attempt to browbeat the UN, IMF and World Bank among others, to revoke the status given to the PRC of being a "developing" nation. If successful this will represent another brake the US will apply to any who attempt to challenge its hegemony.
John Queripel is a Newcastle Australia based author, historian and social commentator.
The views don't necessarily reflect those of China Daily.
If you have a specific expertise, or would like to share your thought about our stories, then send us your writings at opinion@chinadaily.com.cn, and comment@chinadaily.com.cn.
Most Viewed in 24 Hours
China Views