BOC puts emphasis on systemic financial risk prevention
Share - WeChat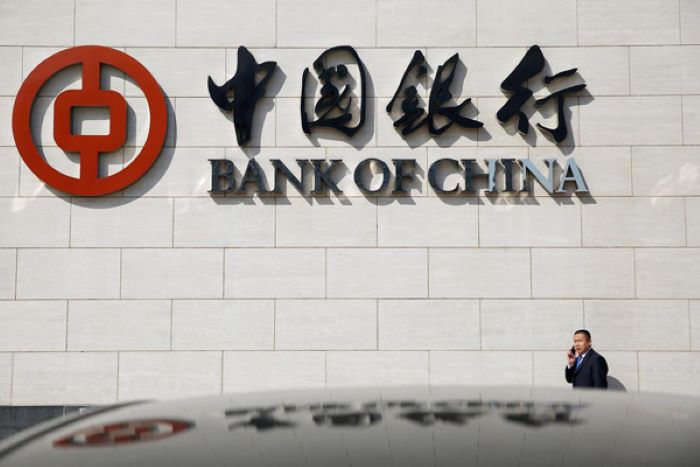 Taking into account the changes in domestic and international situations, Bank of China will put proactive prevention of systemic financial risk in a more important position this year, placing equal emphasis on high-quality business development and risk prevention and control, a senior executive of the bank said on Friday.
"We will strengthen our institutional construction and enhance our supervision of potential risks in key areas and regions. Overall, we are confident that we can maintain asset quality stability throughout the year," said Liu Jiandong, chief risk officer at BOC, a large State-owned commercial lender in China.
The bank will continue to deepen comprehensive risk management, improve its ability to identify and manage various risks, and firmly prevent risks from spreading across different sectors.
It will strengthen risk situation prediction, conduct risk investigations in multiple areas and dimensions, effectively prevent and control risks in key areas, and promptly eliminate hidden risks while intensifying efforts to resolve nonperforming loans, Liu said at a news conference announcing the 2022 annual results of BOC.
"We will step up our pace of bad debt recovery this year, especially in the first quarter, in order to reserve space for uncertain and unforeseeable external risk factors," he said.
BOC will continuously optimize its credit structure, strictly implement the new measures for the risk classification of financial assets of commercial banks, and prudently make adequate allowances for loan impairment losses.
"Looking ahead to 2023, we believe that the overall trend of China's economic recovery is established… Consumer demand will be boosted, and there are already signs of a recovery in the real estate market. Infrastructure and manufacturing investments remain strong, further consolidating the foundation of the recovery," Liu said.
The stable and positive outlook of the Chinese economy will bring more business opportunities to banks.
"During the process, however, we must also see complex situations in the actual economic performance and stay highly vigilant of uncertain and unpredictable potential risk factors," Liu said.
He noted that the current global situation is becoming increasingly complicated and volatile, especially with the recent banking crisis in Europe and the United States.
"We need to pay high attention to the impact of the collapse of some European and US banks on the entire financial market," he said.
Last year, the overall asset quality of BOC remained stable. The NPL ratio dropped by 0.01 percentage point year-on-year to 1.32 percent in 2022 while the balance of nonperforming loans was 231.68 billion yuan at the end of 2022, increasing by 22.89 billion yuan from the end of the previous year.
The bank's risk mitigation capacity continued to strengthen, with the allowance for loan impairment losses to nonperforming loans reaching 188.73 percent last year, up 1.68 percentage points from 2021.
jiangxueqing@chinadaily.com.cn