In Shanxi, herbal medicine lifts incomes
Share - WeChat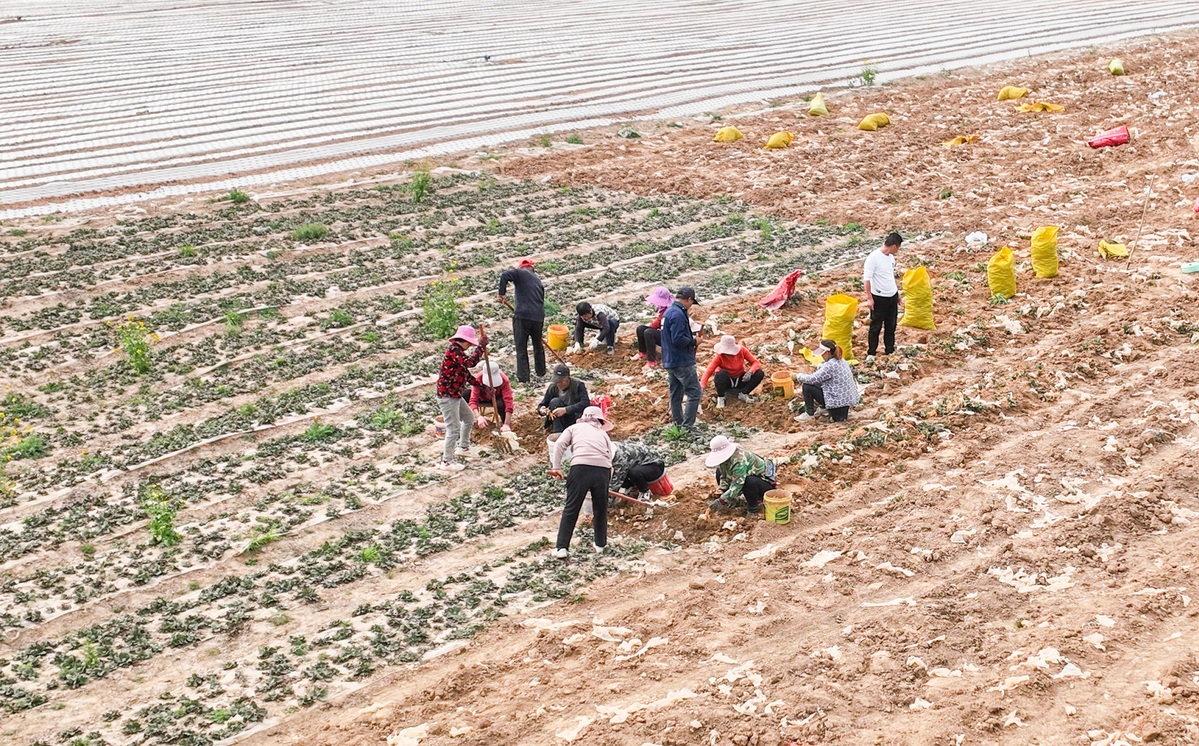 Farmers were busy recently planting herbal medicine Rehmannia glutinosa libosch — or dihuang in Chinese — on farmland in the villages of Luotuowan and Sanxianzhuang in Shuitou township of Xiaxian county, Shanxi province.
After a careful investigation several years ago, resident Gao Feng of Changcun village introduced the plant to the town. He believed it would be a good choice to help local farmers increase their incomes.
It is expected to achieve a profit of around 15,000 yuan ($21,868) per hectare after the autumn harvest.