Rebound certain amid stability, economic rebalancing, says expert
Share - WeChat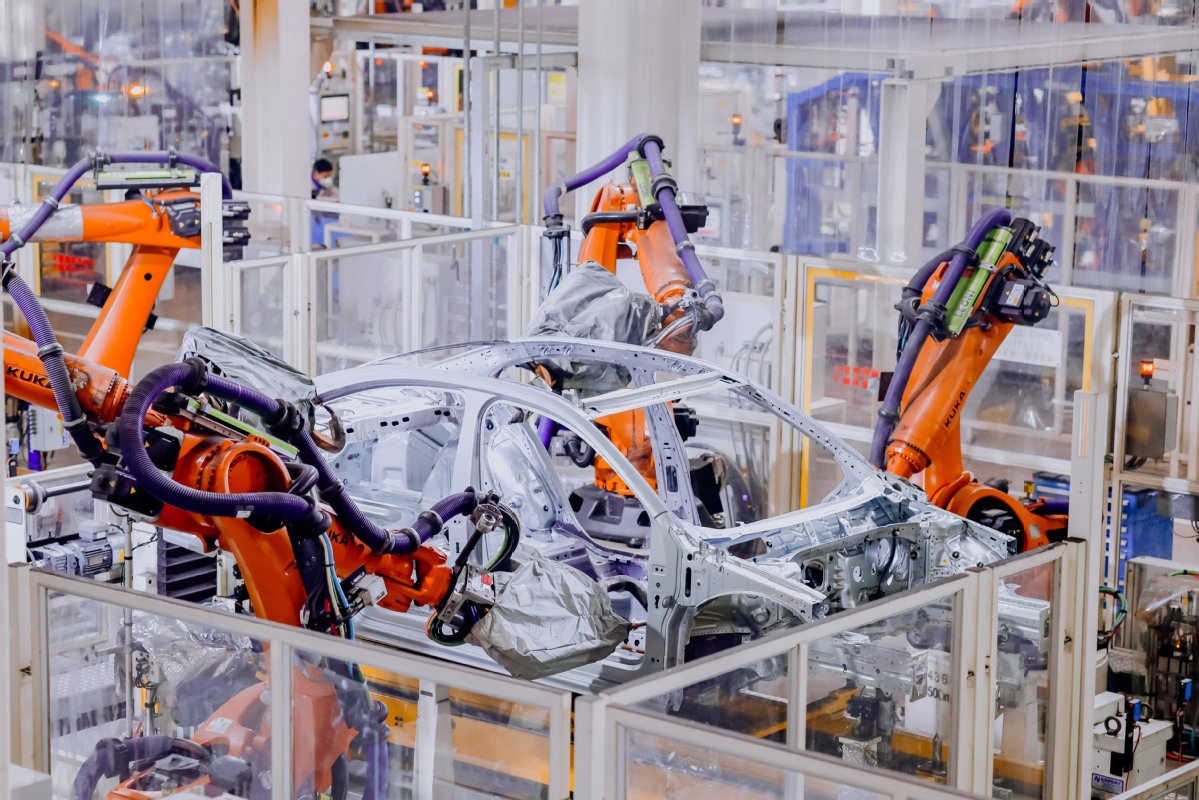 China's economy is poised to rebound this year while ensuring stability, with greater efforts made to embrace economic rebalancing of domestic consumption, higher-end manufacturing and green projects, said a renowned economist.
"Despite a global slump, China's economy is forging ahead at a decent pace as new drivers of economic growth have emerged," said Zhu Min, vice-chairman of the China Center for International Economic Exchanges, at the Boao Forum for Asia's annual conference on Wednesday.
The country's economic growth model, hitherto dependent on investment, real estate and exports, is transitioning to one that will be propelled by domestic consumption, higher-end manufacturing and green projects, he said.
Development of the manufacturing industry must remain front and center, said Zhu, adding that China remains the world's top manufacturing powerhouse, with total value added by the Chinese manufacturing sector amounting to 30 percent of global output.
The current international landscape brought to the fore the significance of a stronger and more competitive manufacturing sector, he said.
"The digital economy, artificial intelligence and other cutting-edge technologies should be applied to the extent possible to scale up the proportion of high-tech products and stabilize the manufacturing sector," Zhu said.
He also noted the key role of consumer spending in driving stable growth, and that the consumption vouchers jointly issued by companies and the government were a highlight.
"The stimulation of policies has a direct bearing on boosting consumption. The joint issuance of consumption vouchers by companies and the government recently has proved to be an effective step," he said. "The private sector has played a vital part in boosting consumption."
On top of these, China's green transition is making rapid progress. As technology advances, new energy investment, power grid reform, and new energy-related infrastructure construction will pick up pace in the years to come, he said.
At the current stage, China will not solely seek high economic growth rates but place a high premium on quality growth featuring high-tech and green development. This is the core competency that enables sustainable and stable economic growth, he said.
China set a GDP growth target at around 5 percent for this year since a stable growth rate is urgent to boost confidence, he said.
Zhu stressed that in a world of great uncertainties and shifting dynamics, the best approach is to prioritize stability. It is part and parcel of China's policy orientation for the time being, including its financial system.
In the context of the collapse of Silicon Valley Bank in the United States and the potential systemic risks it might pose to the global financial system, Zhu said that problems facing small and medium-sized banks in China are completely different.
The failure of SVB, he said, is mostly attributable to the US Federal Reserve's long-term quantitative easing program that was followed by its recent sharp rate hikes totaling 500 basis points, which induced a misalignment of the financial assets of the entire financial system in the US and many European countries.
Small and medium-sized banks in China are in a more complicated scenario as evidenced by ill-defined governance bodies and vague business model positioning, which led to lack of risk management, he said. He, however, hastened to add smaller Chinese banks' situation is nothing like that of SVB and would not trigger systemic risks in China.
Competent departments have gained much experience to address such concerns along the way, and injected more capital into these banks, he said.