Executives: Local firms can't afford slow AI drive
Share - WeChat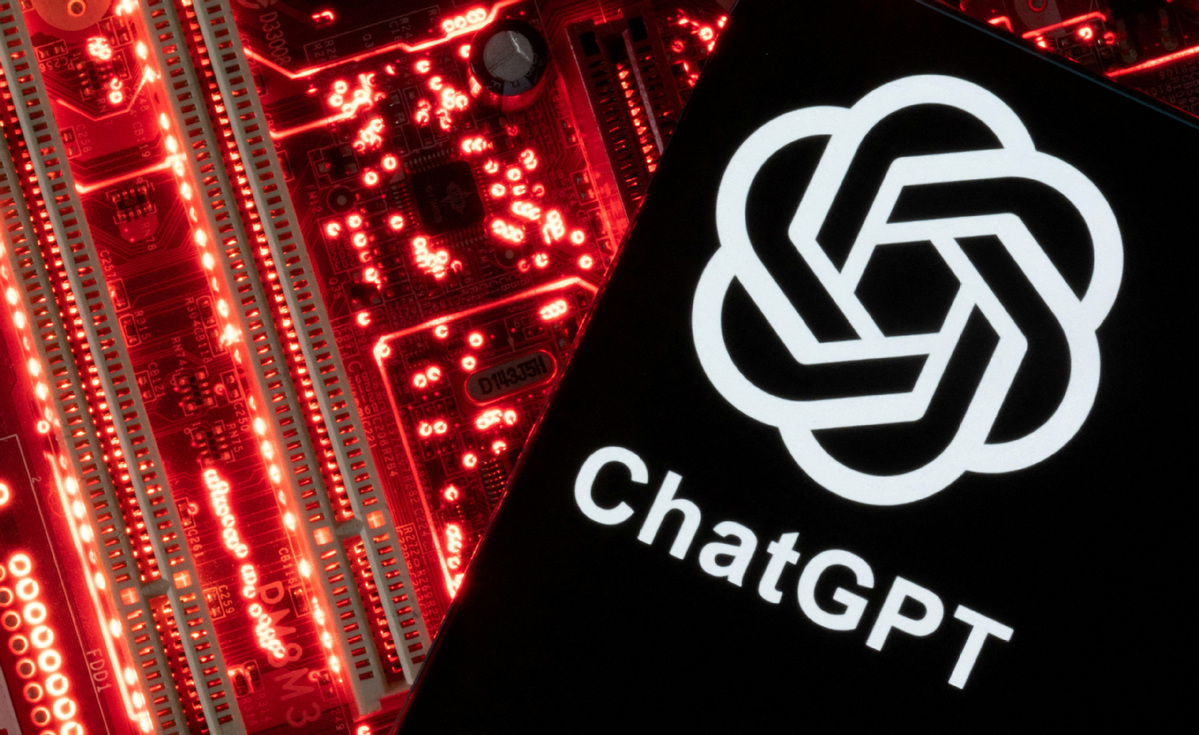 Leading Chinese tech companies said on Thursday that they would not like to see a pause or slowdown in the game-changing GPT-4 technology, but instead vowed more efforts to develop responsible artificial intelligence to balance benefits and risks.
They made the comments after Tesla CEO Elon Musk and dozens of other tech executives called on AI labs to cease training models more powerful than GPT-4 — the latest version of the large language model software developed by US startup OpenAI.
"We are not willing to see a stop or slowdown of GPT-4 related technology. To be frank, once tech advances, there is no way to stop or reverse it," said Du Lan, senior vice-president of tech firm iFlytek, at the ongoing Boao Forum for Asia on Thursday.
But Du said that it is necessary to make good use of the technology, which is always a double-edged sword.
"More efforts should be made to develop AI that is safe, controllable and benefits human beings," she said.
Zhou Hongyi, founder of 360 Security Group, said via social media on Thursday that not developing (GPT-4 and related technology) in fact poses the greatest insecurity.
"China must catch up with the trend of GPT, as it will bring about a substantial increase in productivity, thereby enhancing a country's competitiveness," he said.
Zhou added that whether people are willing or not, GPT will lead a new round of industrial revolution that goes beyond the invention of the internet or the iPhone.
"Chinese companies are still around two years behind GPT-4's level of development. Therefore, it is too early to worry about the risks. China should develop its own large AI model," he said.
As ChatGPT takes the tech world by storm, an array of Chinese tech companies including Alibaba Group Holding, iFlytek and NetEase are already on the way to developing similar models.
A group of AI experts, including Kai-Fu Lee, former head of Google China and CEO of Chinese investment firm Sinovation Ventures, along with Meituan co-founder Wang Huiwen, also launched new startups to develop competitors to ChatGPT.
Baidu Inc is one of the first Chinese companies to launch a potential ChatGPT competitor — Ernie Bot. Shen Dou, executive vice-president of Baidu, said at the Boao Forum on Thursday that Chinese companies should act as soon as possible instead of thinking too much.
"But more efforts are needed to rethink a company's own advantages and how to use AI to amplify this advantage," Shen said.
Shen emphasized that generative AI will create new occupations and he predicted that more than 50 percent of people will be "instructors" in the future to guide AI to perform tasks.
The latest data from International Data Corp predicts that China's AI spending will increase to $14.75 billion this year, accounting for about one-tenth of the global AI market.
Justin Yifu Lin, dean of the Institute of New Structural Economics at Peking University, said at the forum: "Instead of worrying about it, people should actively embrace technological change. Technological advancement may lead to fewer jobs but also give people more opportunities to enjoy life."