Tech collaboration with Asia-Pacific vital
Share - WeChat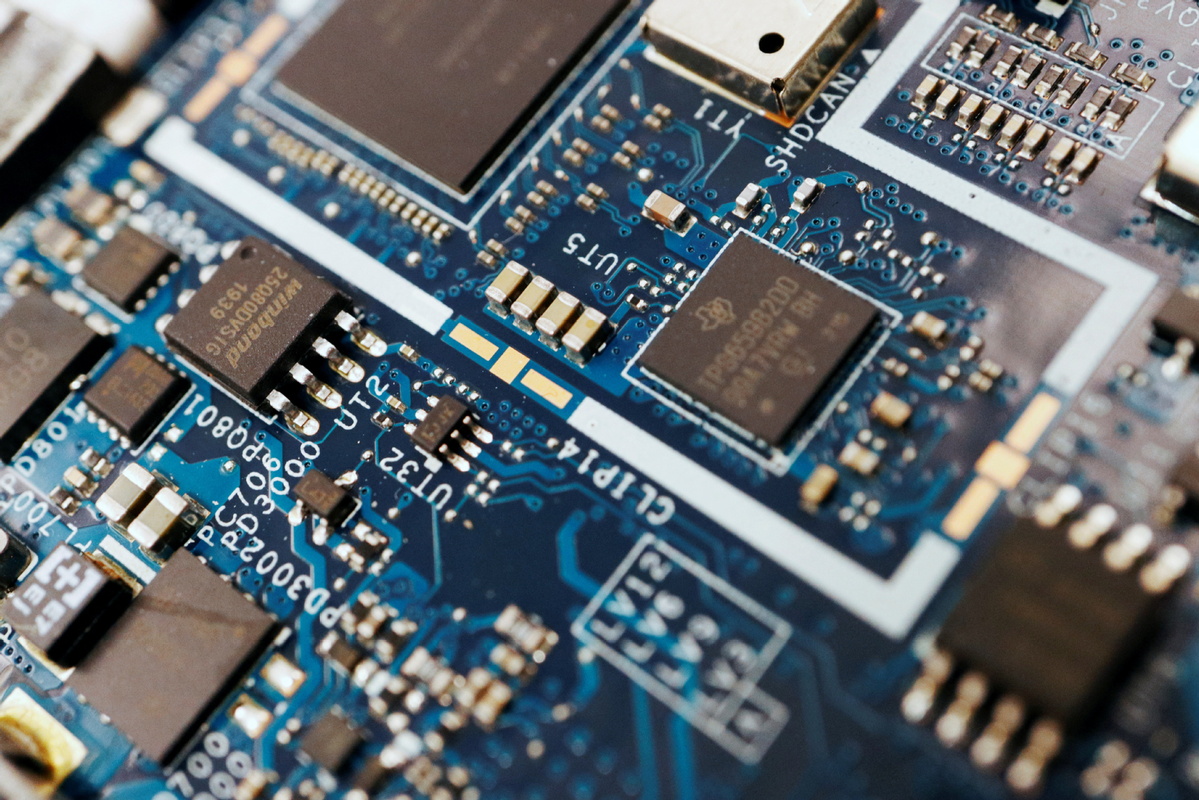 Norwegian expert says US ban on chip exports to China, potentially outlawing TikTok only serves to damage industry globally
Enhancing technological collaboration between countries in the Asia-Pacific and around the world would be to everyone's mutual benefit amid global challenges, said Professor of Strategy at BI Norwegian Business School Carl Fey.
Speaking to China Daily in an exclusive interview at the Boao Forum for Asia in Hainan province on March 29, he also said that US should not consider banning TikTok, as it will only hurt its own economy. The US has already banned high-end chip exports to China, which is currently causing some challenges for China but will present challenges to the US in the future, he said.
"This is probably not a very good thing for anyone," he said. "We need to have countries, whether in the Asia-Pacific region or other parts of the world, collaborating together more closely to facilitate technology," Fey said.
Collaboration is important in the chip industry because people in different areas and regions come up with different ideas.
"The five leading producers of chips in the world actually are all importing a lot of chips from each other (and) that includes a number of countries in the Asia-Pacific," Fey said.
The US and South Korea are producing high-end chips that are for more complex devices, whereas countries such as China and Japan are producing simpler chips.
That results in problems for countries like the US, which has "very advanced technology in producing simple chips, but this is not cost-efficient for the US to do," he explained.
He noted the basic point that international collaboration benefits everyone. The fact that the US is now not letting China import high-end chips simply means that China in some period, perhaps the next five to seven years, will simply develop its own technology on this, he said.
Also, many countries around the world are now going to worry that the US may put an embargo on them, which will really hurt US business interests, Fey noted, "So I really hope the US will change their policy."
He said he believes that the exchange of scientists and other experts between countries is critical for advancing innovation. Professor Fey's research on 200 firms in China shows it is really important that businesses focus on knowledge management, from both inside and outside of the company.
"One of the important things we find is that it's important to do both, not only develop internally but also source externally," Fey said. "We find that Chinese people, maybe because of the tradition of yin and yang in China, are quite good at balancing this tension better than for example, many people from the West," he added, referring to the two forces of the universe in Chinese philosophy.
With regard to US government concerns over TikTok having to share data with the Chinese government – which was raised at a recent Congress hearing before being dismissed out of hand by TikTok CEO Shou Zi Chew – Fey said that any such data sharing is nothing to fear even if it were proven.
"I think it's very unlikely that the Chinese government would use it in the way that many Americans are thinking it might be used – this would be the end of any business relations for TikTok and for many other Chinese companies," Fey noted. "And of course China has a strong interest that these companies continue to thrive around the world."
He said that China is not alone in having such laws around data, citing Germany among the countries with similar laws, so the US should not ban TikTok and lose the app's benefits. "It's very popular in the US you've seen many different businesses advertising how it's been helping them," he said.
It would be a great loss, he said, if every country has to develop their own apps when a single app that works everywhere is clearly beneficial to all. Such knowledge sharing fits the theme of this year's Boao Forum for Asia – "An Uncertain World: Solidarity and Cooperation for Development amid Challenges" – Fey said. "We all can help facilitate collaboration," he added.