China, Brazil reach agreement to ditch intermediary US dollar
Share - WeChat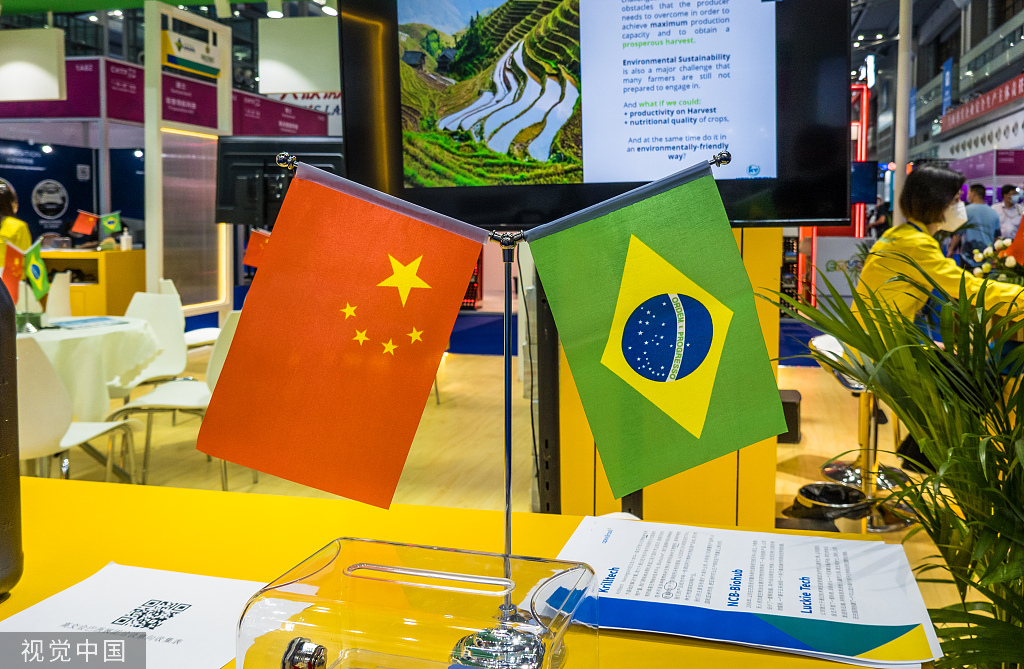 China and Brazil have reportedly reached a deal to trade in their own currencies, ditching the US dollar as an intermediary, as part of the rising global use of the Chinese renminbi.
The deal will enable China and Brazil to conduct their massive trade and financial transactions directly, exchanging renminbi for reais and vice versa instead of going through the dollar, AFP reported on Wednesday, citing the Brazilian government.
"The expectation is that this will reduce costs... promote even greater bilateral trade and facilitate investment," AFP quoted the Brazilian Trade and Investment Promotion Agency as saying.
This followed what the People's Bank of China, the country's central bank, said in February about it signing a memorandum of cooperation with its Brazilian counterpart on establishing renminbi clearing arrangements in Brazil.
The arrangements will boost the usage of renminbi for cross-border transactions between enterprises and financial institutions in the two countries and further facilitate bilateral trade and investment, the PBOC said.