New ethnic center opens in Beijing
Share - WeChat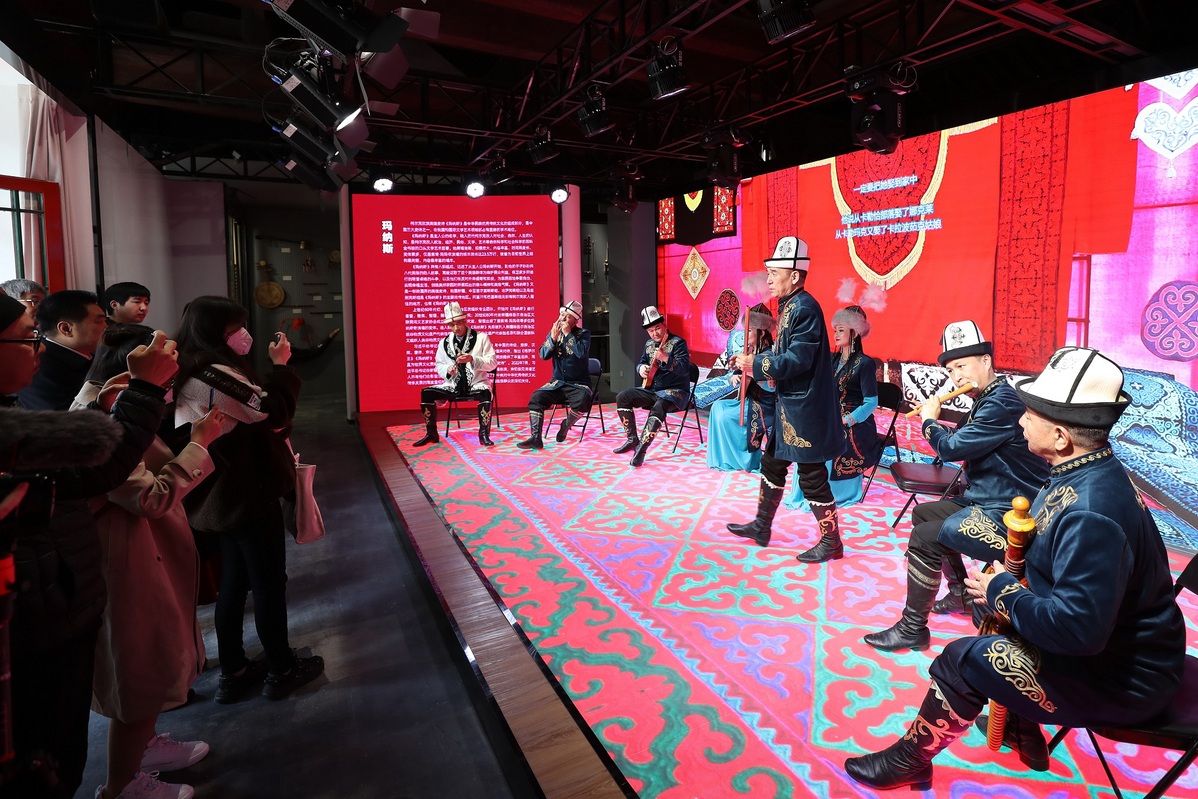 Located on the former site of the National Mongolian and Tibetan School, which was established in 1913 in Beijing, a new exhibition center on Chinese ethnic culture and unity opened on Tuesday.
Around 420 photos and more than 280 objects and documents are being displayed in the west yard of the site.
Pan Yue, director of the National Ethnic Affairs Commission, said the center is on a busy street in Beijing's core area, which will help to attract visitors.
"The center gathers excellent cultural examples from all ethnic groups and displays their colorful traditions. This will promote exchanges between all ethnic groups," Pan said.
The center has a Chinese cultural experience area in the eastern yard of the site. It focuses on human cultural heritage and the sharing of cultural projects co-created by all ethnic groups in the country.
Eight sections are included in this area, including the history of Chinese exchanges, as well as integration, homeland, music, dance, clothing, medicine, literature and handicrafts.
In the music section, the chorus from Kezilesu Kirgiz autonomous prefecture, Xinjiang, performs a heroic epic. Through the voices of the choir, visitors can feel the hero's courageous desire to protect his people from invasion and to fight for a better life.
Liu Zifei, narrator of the literature section, said on Tuesday that visitors can appreciate profound Chinese culture through reading, multimedia and lectures.
"This is a library that includes the essence of Chinese literature. There are many literary classics in different languages in China. We will invite scholars to give lectures for the public twice a month," Liu said.
Wang Songsong contributed to this story.