Grand Canal images carved in stone
Share - WeChat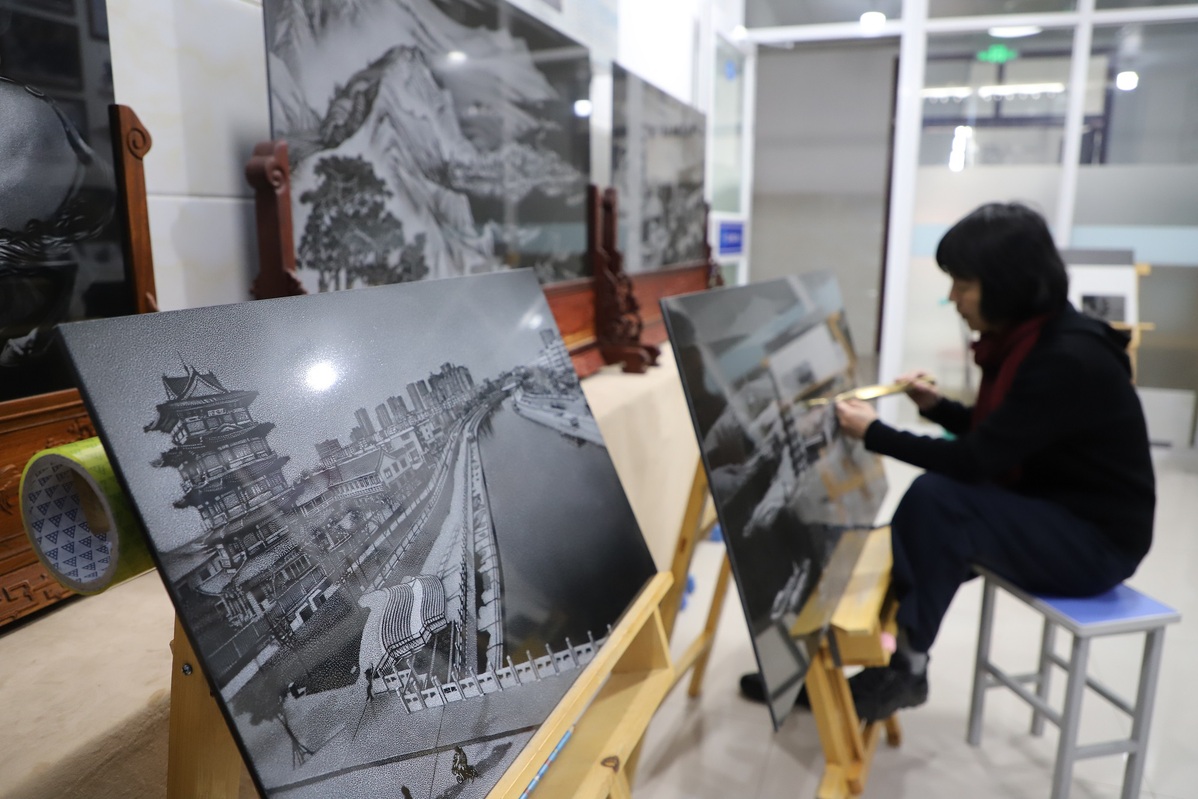 Fang Shiying, an inheritor of stone shadow carving skills in Wuqiao county of Cangzhou, Hebei province, has been engaged recently in creating a series of works that show scenery along the Jinghang (Beijing-Hangzhou) Grand Canal.
Stone shadow carving is a traditional craft that creates images on black stones by chiseling dots of various sizes and density on the stones.
Fang is depicting eight typical spots in different cities along the canal, including Yangzhou, Jiangsu province; Cangzhou, Hebei province; Tianjin; and Beijing.
Each of the works is 60 centimeters wide and 120 centimeters long, Fang said. She has completed five pictures so far. The other three are expected to be done by the end of the year.