Ex-KMT chairman visits mainland, promotes nation's rejuvenation
Share - WeChat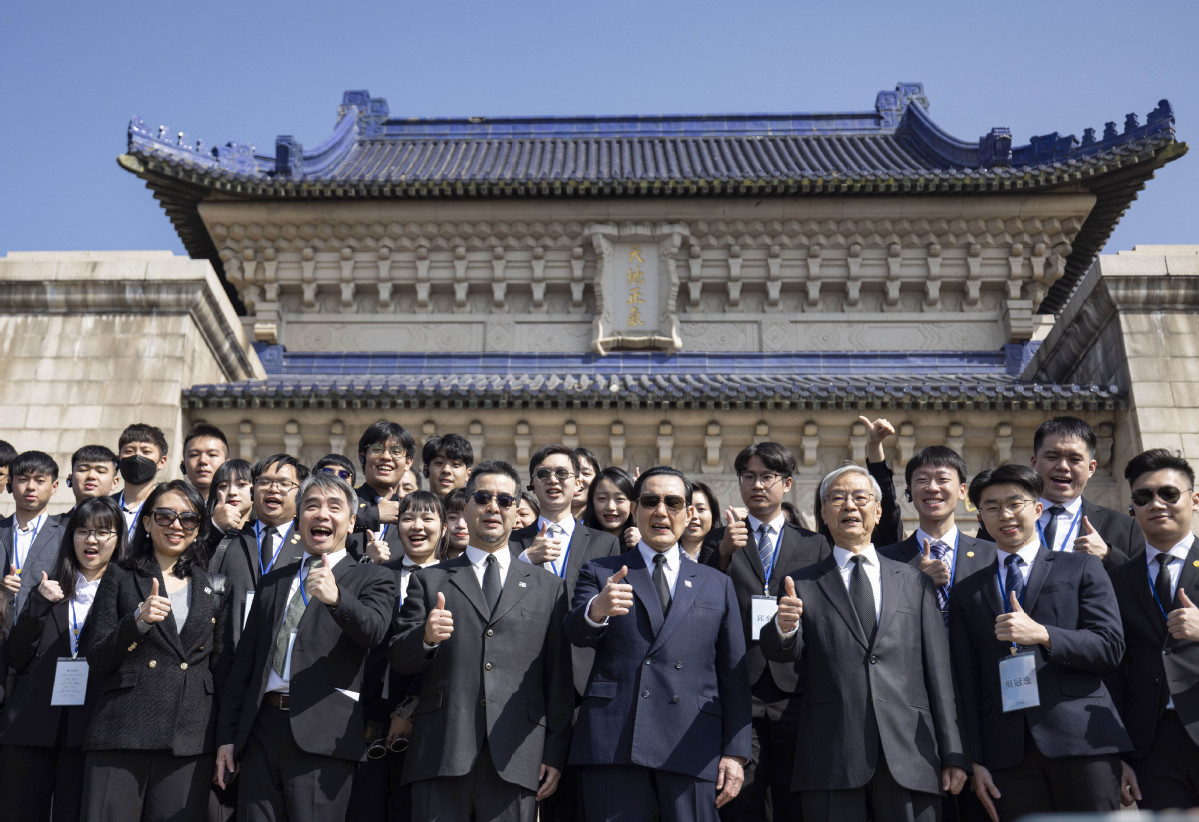 People on both sides of the Taiwan Straits belong to the Chinese nation and share the same ancestors, and the two sides should work together to achieve the rejuvenation of the nation, a former chairman of the Kuomintang, or KMT, said on Tuesday.
Ma Ying-jeou made the remarks while visiting Dr Sun Yat-sen's Mausoleum on Tuesday morning in Nanjing, Jiangsu province, during a 12-day visit to the Chinese mainland.
At the mausoleum, Ma and a group of visitors from Taiwan paid tribute to Sun Yat-sen, founder of the KMT, also known as the Nationalist Party.
Ma wrote calligraphy at the site advocating peace and efforts for the nation's rejuvenation.
He told reporters after the visit that he sincerely hopes both sides of the Straits will join hands to pursue peace, avoid war and strive for the nation's rejuvenation, Xinhua News Agency reported.
"This is an unavoidable responsibility of the Chinese people on both sides of the Straits, and we will work hard to realize it," he said.
Ma also said that young people in Taiwan, many of whom joined him at the mausoleum on Tuesday, should have an in-depth understanding of Sun Yat-sen's life and cross-Straits relations, and realize that only through peace and hard work can the two sides revitalize the nation.
"In our trip this time, we feel the hospitality of our mainland friends and people welcoming us. We will convey this kindness to the people in Taiwan when we return," he said.
Ma arrived on the mainland on Monday and will remain until April 7.