Cross-border plan can make Chinese tourists safe abroad
Share - WeChat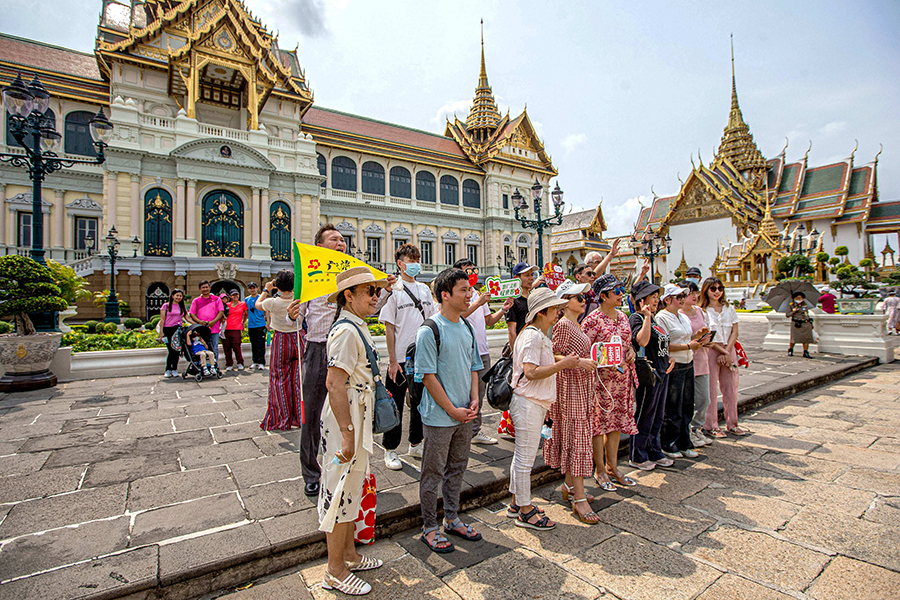 Travel safety in Thailand, a popular destination with Chinese tourists, is a hot topic lately, with Chinese tourists reportedly having canceled a large number of travel bookings to Thailand because of safety concerns.
Responding to the concerns, the Thai embassy in China clarified that the Thai authorities will take corresponding measures to protect foreign tourists. The Chinese embassy in Thailand said it will be in close contact with the authorities there and spare no effort to safeguard the safety and legitimate rights and interests of Chinese citizens. However, it does not seem to have fully quelled some Chinese travelers' safety concerns.
The reason some of them canceled the planned trips to Thailand is because Chinese people are facing increasing security risks overseas. However, many of them are also easily misled by information spreading on the internet about safety conditions in tourist destinations.
That is why how to protect their information security, property security and personal security has become increasingly important.
First of all, it is necessary to provide them with unimpeded information and timely risk reminders. Relevant parties should strengthen safety education on personal outbound tourism, and timely disseminate safety tips so that tourists are guided to rationally plan travel routes and choose transportation tools. China should also deepen cooperation on tourism security with overseas tourist destinations. The recent talks held between China and Myanmar on stepping up efforts to crack down on illegal cross-border criminal activities such as online fraud and gambling will help improve the safety of Chinese people traveling to Myanmar.
Chinese tourism authorities should also carry out industry guidance and supervision, and cooperate with overseas tourist destinations to evaluate the travel safety guarantee capabilities of local online travel enterprises, platforms and agencies, and timely identify unqualified self-service travel products. Advanced technologies such as big data, artificial intelligence, 5G and virtual reality can also be introduced to cover the whole process of outbound tourism and strengthen the security of outbound tourists.
Most Viewed in 24 Hours
China Views