NCPA concert series features Russian masterworks, international musicians
Share - WeChat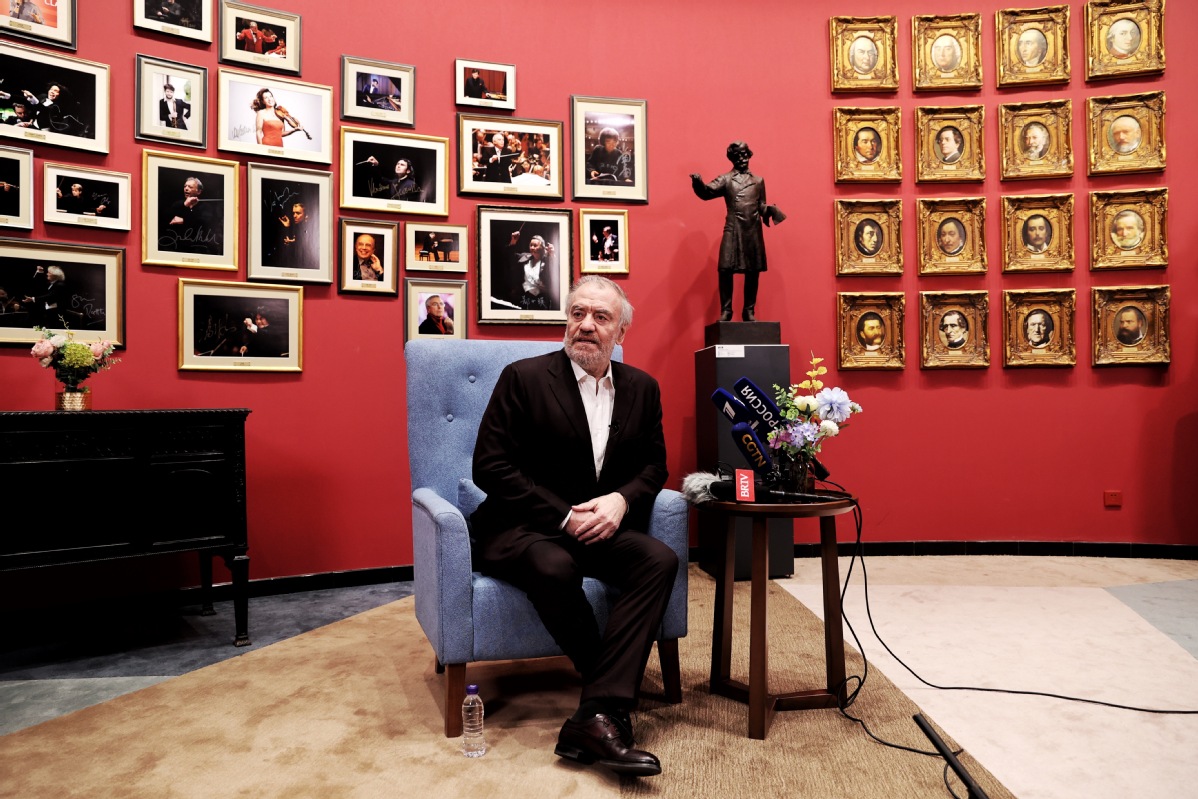 From March 27 to 29, maestro Valery Gergiev with the Mariinsky Orchestra will feature in three concerts at the National Center for the Performing Arts in Beijing, featuring Russian works by Prokofiev, Rimsky-Korsakov, Tchaikovsky, Mussorgsky and Shostakovich as well as pieces by French, Italian, German and Austrian composers, including Debussy, Mendelssohn and Bruckner.
Gergiev will also lead the China NCPA Orchestra in a concert on March 30 featuring Chinese cellist Li La.
"It has been nearly four years since I performed at the NCPA. I am very happy and honored to be back," the conductor said before the concert on March 27.
"I went to the Forbidden City today, which reminded me how significant and deep Chinese culture is," he added. "These concerts mark the re-start of international cultural exchange."
The concerts are among the first by international musicians the NCPA will be presenting
since the COVID-19 pandemic, and follow the recent China-Russia talks in Moscow when President Xi Jinping visited about a week ago.
"China and Russia have a long and rich history. The relationship between the two countries will be richer," Gergiev said. "I want to work with young Chinese musicians and Russian musicians equally, as always."
Asked about the pieces expected to be performed during the concerts, the conductor said the works from Russia and other countries reflect cultural exchange.
"Great music belongs to the world, not just one country," he says. "Musicians are good at hearing and it is natural for musicians to break 'walls'. Musicians unite people, not fragment them."
"I visited 40 to 50 countries every year over the past 30 years and now I am wiser. I travel to about 30 countries every year for reasons not connected to music," he says. "Now I have more concerts in Russia and am happy about that. I love performing in smaller cities and for people who may not have many opportunities to watch great concerts."