Rural basketball spectacle lifts Miao spirits
Share - WeChat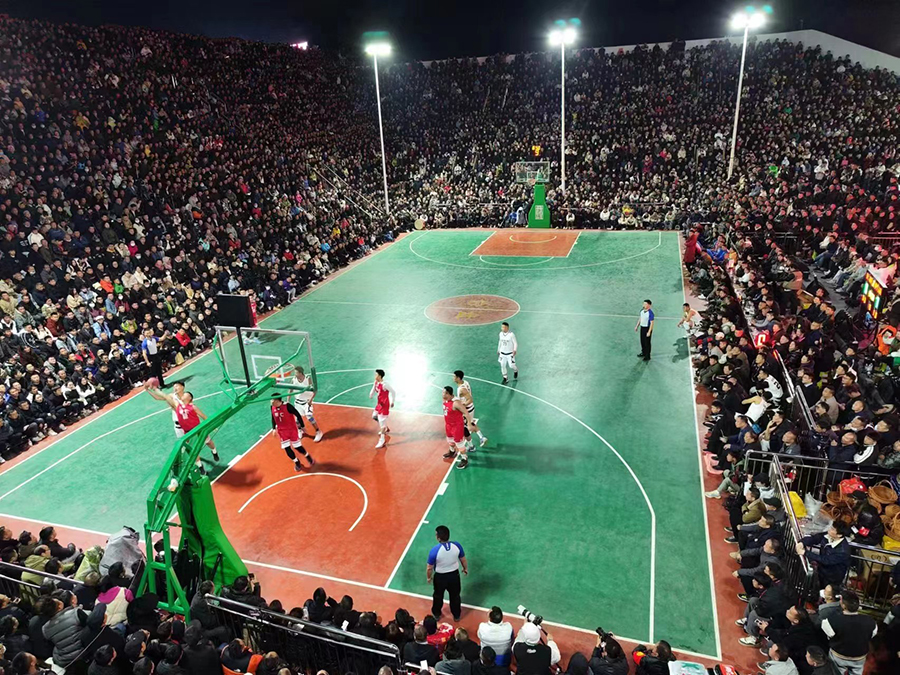 The "Beautiful countryside" basketball tournament finals were held on Saturday, in Taipan village of Guizhou's rural Taijiang county. The annual event went viral online last summer, acquiring a catchy name: VBA, or Village Basketball Association.
The Miao ethnic group usually starts the event on the sixth day of the sixth month of the lunar calendar, celebrating the traditional Chixin Festival through a variety of activities, the liveliest of which is the basketball competition.
Organized by local residents, the rural basketball league has gained popularity over the years, drawing a growing number of spectators and participants alike. Local authorities have upgraded the surrounding facilities and added more than 20,000 seats to enhance the spectator experience.