Renowned Chinese novelists green light their tales for screen
Share - WeChat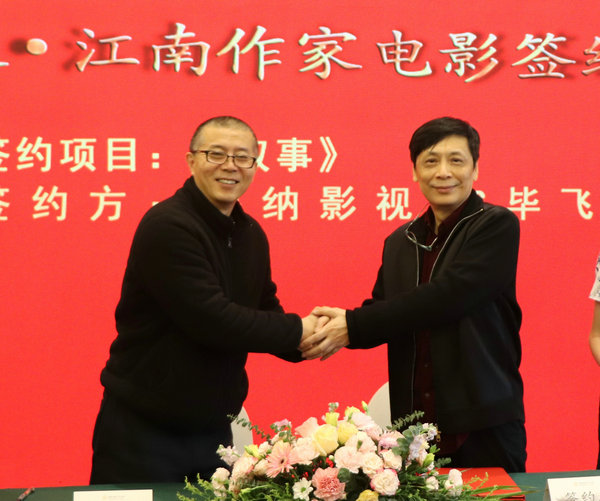 Literature has always played a significant role in inspiring movies and TV shows. More than 10 award-winning Chinese writers, including Bi Feiyu, Fan Xiaoqing, and Su Tong, collectively signed to allow the screen adaptation of their popular novels, in Suzhou, Jiangsu province, on March 22.
The authorized works include Bi's Xushi (Narration), Fan's Chijiao Yisheng Wan Quanhe (Barefoot Doctor Wan Quanhe) and Nanian Xiatian Zai Haibian (Which Summer We Were by the Seaside), and Huang Beijia's Weixian Youxi (The Dangerous Game). All the copywrite deals were signed with Funa Pictures, a Jiangsu-based movie and TV drama production company.
A seminar was held shortly after the copyright signing ceremony to discuss the adaptation of Barefoot Doctor Wan Quanhe, a book published in 2007 which recounts the life of the titular role, a dedicated countryside doctor, and his reunion with his early romantic interest after being separated for 40 years.
Fan Xiaoqing, the author of the novel, expressed her belief that the story of Wan Quanhe will allow the audience to see how "a mediocre or even unintelligent person" can have his own shining points and touch many people, with a comedic tone that displays the complexity of humanity.
Currently in pre-production, the movie is scheduled to start filming in Suzhou in April. The film also marks the first installment of a trilogy that aims to chronicle China's transformation in rural areas along the Beijing-Hangzhou Grand Canal.
Most Popular