Chinese FM meets US delegation
Share - WeChat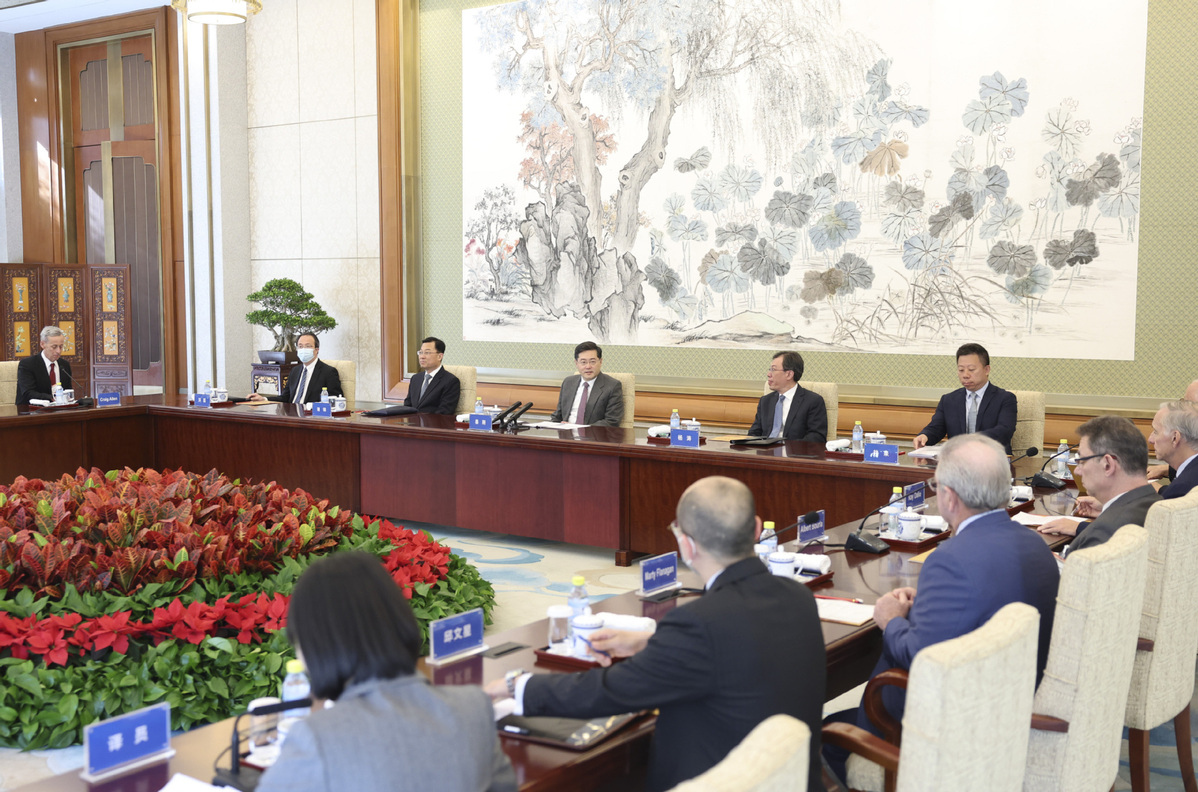 BEIJING - State Councilor and Foreign Minister Qin Gang had a meeting with a US delegation consisting of representatives from friendly groups and business circle in Beijing on Saturday.
Extending welcome to them, Qin said that China's attitude towards developing a healthy, stable and constructive China-US relations remains unchanged.
China always believes that the two countries should respect each other, coexist peacefully, and cooperate for win-win results, he said.
Noting that sound bilateral relations require efforts from both sides, Qin urged the US side to abandon its zero-sum mentality, stop containing and suppressing China through unfair means, and work with China to bring the bilateral relations back to the track of healthy and stable development.
Qin said the US businesses are welcome to expand their investments in China, and China will continue to improve business environment for foreign companies.
Members of the US delegation said, during the visit, they deeply felt the vigor and vitality of China's economic and social development, and the Chinese people's expectations for developing bilateral relations.
They expressed their support for the sound development and stability of the relations, and their commitment to preventing the two countries from falling into a vicious circle of isolation or conflicts.
They also said they welcome more face-to-face contact, and look forward to further increasing flights between the two countries, promoting exchanges among various sectors, and deepening bilateral economic, trade and investment cooperation.