'Sustainable' growth target good for the world
Share - WeChat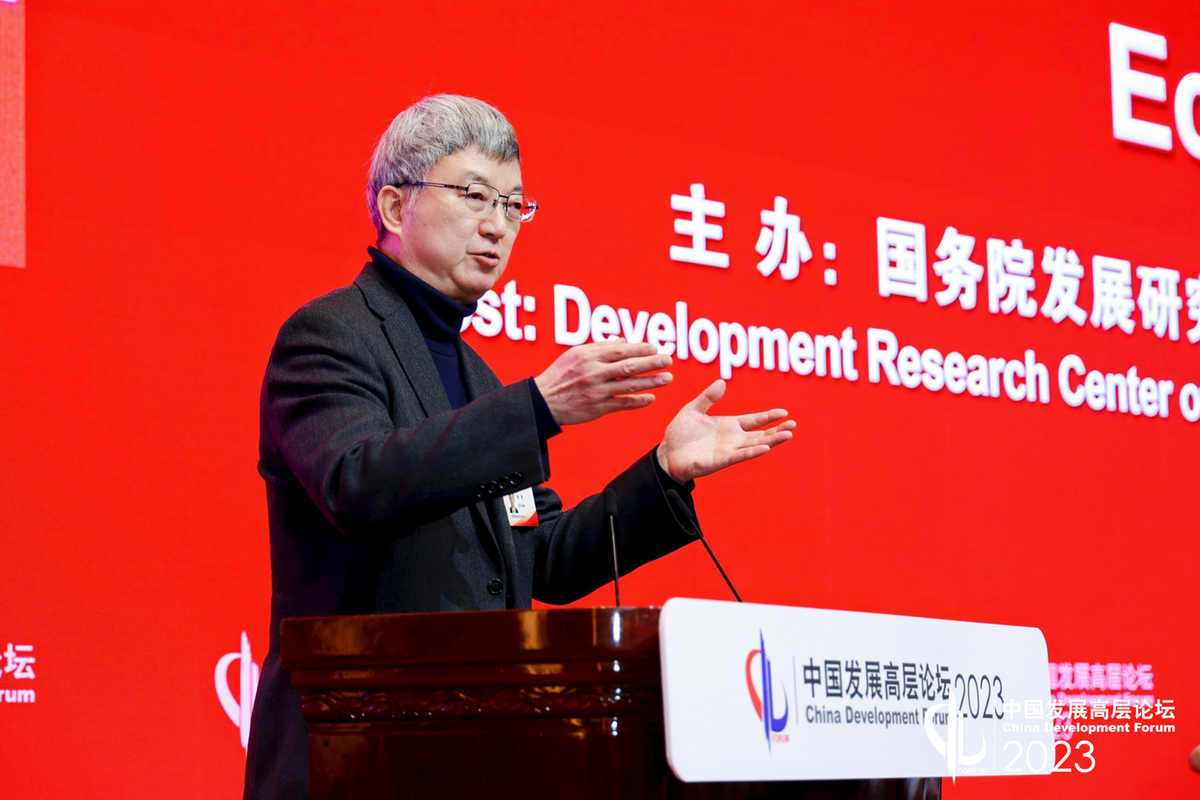 China's GDP growth target of around 5 percent this year is a "prudent and sustainable" choice that will benefit not only the country itself but the world amid rising global financial instability, said Zhu Min, vice-chairman of the China Center for International Economic Exchanges.
As the US Federal Reserve was behind the curve in 2021 but tightened itself too aggressively in 2022, there is now a systemic risk that could have a huge impact on the US financial system and the world, said Zhu, who is also a former deputy managing director of the International Monetary Fund.
"The cloud is gathering. The storm is coming," Zhu said at the Economic Summit of the China Development Forum 2023 on Saturday.
With the rising financial instability, the world will enter a low-growth environment, making the sustainability of development more important than anything else, according to Zhu.
"The 5 percent target is a very prudent and sustainable target for China," Zhu said, adding that the country's stabilizing real estate sector, rebounding household consumption and resilient high-tech manufacturing investment will help the country achieve "meaningful" economic growth this year.