Washington's desperate bid for hi-tech hegemony to incur loss of the world: China Daily editorial
Share - WeChat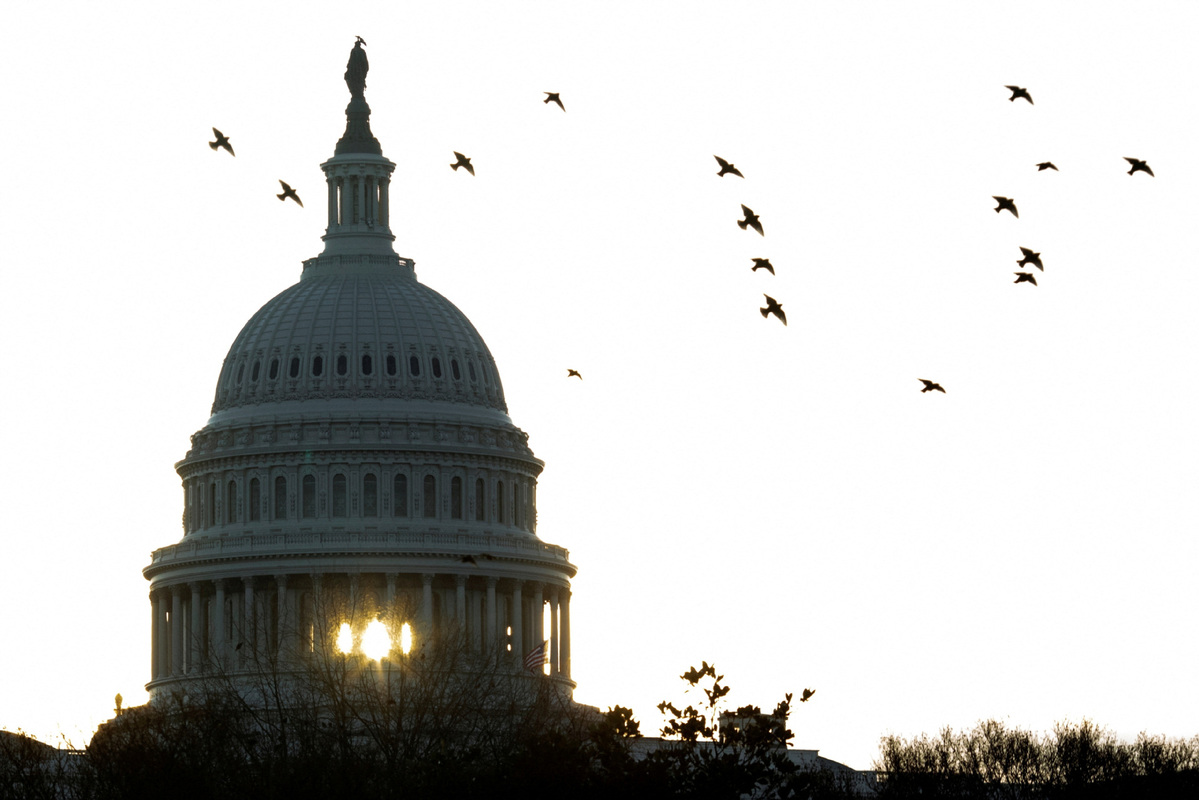 To further squeeze the space for the development of China's technology sector, the United States has proposed rules to prevent the country and other foreign nations of concern from taking advantage of a $52 billion federal government fund under the US Chips and Science Act aimed at boosting the domestic manufacture of semiconductor chips in the US.
The US Commerce Department said on Tuesday that grant recipients will be prohibited from investing or expanding semiconductor business in countries such as China, and they are not allowed to engage in joint research or share technology related to semiconductors with these nations. The world's major memory-chip makers such as Samsung Electronics and SK Hynix, as well as Taiwan Semiconductor Manufacturing Corp, which have production facilities on the Chinese mainland, are all expected to be subjected to the restrictions.
The latest US move is part of Washington's strategy to constrain the development of China's technology sector, all for the purpose of maintaining the US' high-tech hegemony.
Apart from cracking down on Chinese telecommunications giant Huawei and other high-tech companies globally, the US has in recent years basically banned all exports to China of advanced chips, the equipment to make them, and even foreign-made chips that used US technology during the production process in the name of safeguarding national security. Just months ago, the US persuaded Japan and the Netherlands to join its restrictions on the export of chip-manufacturing technology to Chinese companies.
The sweeping technological blockade that the US has imposed on China, which violates trade rules, has disrupted global industry and supply chains, given that China remains the world's largest semiconductor market that accounts for more than 30 percent of global chips sales. The ongoing efforts of Washington to shift processor chips production from Asia to the US is also expected to double the cost of chips, as TSMC founder Morris Chang estimated, which will undoubtedly harm the semiconductor industry's ecosystem. "When the cost goes up, the pervasiveness of chips will either stop or slow down considerably," he said.
Yet US efforts to strangle China's high-tech sector will only strengthen the country's resolve to hasten the building of its own semiconductor industry in pursuit of chip self-sufficiency. China is already able to mass-produce 14-nanometer chips, which can basically meet the country's demands from new energy vehicles, smart cities and the internet of things, and it is accelerating its efforts to make breakthroughs in more advanced manufacturing processes. It is expected that its chip self-sufficiency rate will reach 70 percent by 2025. History will prove the US' tech war to be both futile and a grave misjudgment.
Most Viewed in 24 Hours
China Views