Farmers prepare Shanxi vineyard for good harvest
Share - WeChat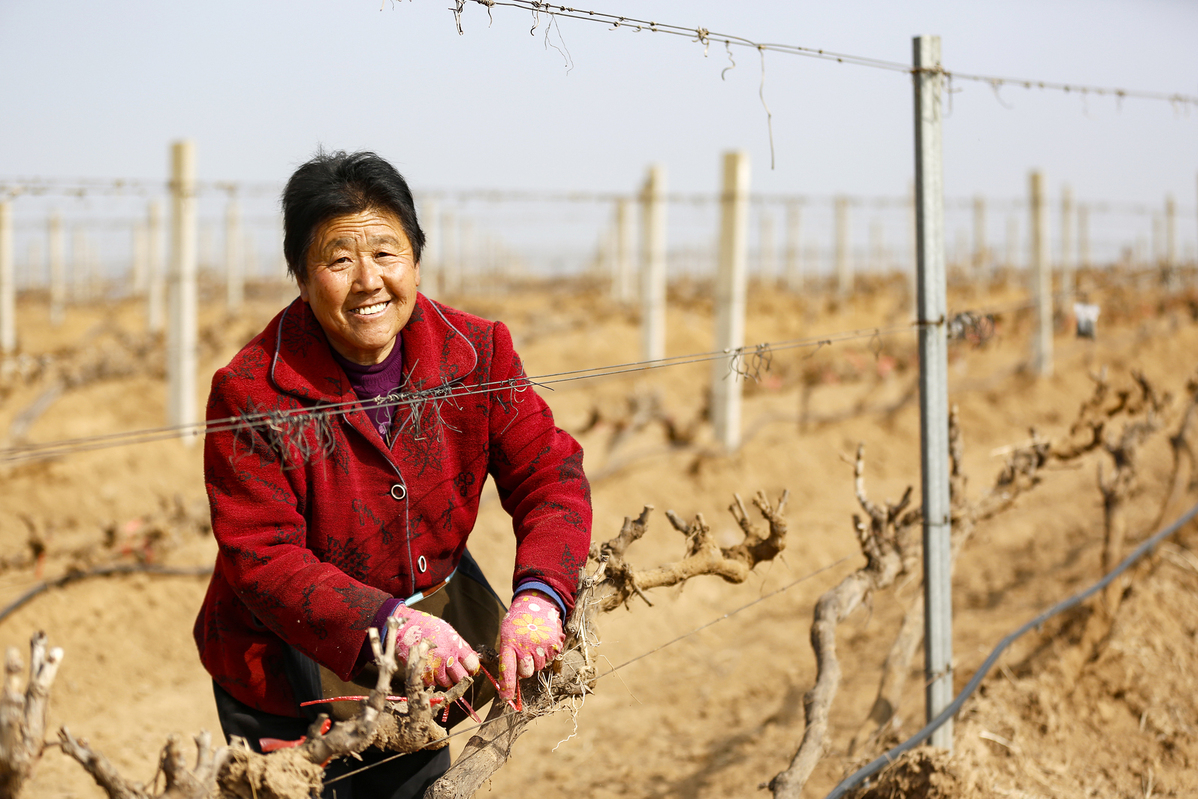 As spring equinox, the fourth solar term of the traditional Chinese solar calendar, started on Tuesday, farmers went to work at a grape planting base of Yaojing Chateau in Xiangfen county, Shanxi province.
They are carrying out a series of spring agricultural management tasks, such as digging, building trellises, tying vines, spraying pesticides and removing buds on the base with an area of 233-hectares. They want to lay a good foundation for a high-yield harvest.
In recent years, Yaojing Chateau has made efforts to build a circular economy on the basis of integrating research and development, wine-making, wine-tasting, wine culture display, leisure and entertainment, ecological sightseeing and tourism.
Focusing on creating a new business model, it has stimulated the sustained growth of the local economy and helped local farmers find jobs and raise their incomes.