China to continue boosting consumption leading to economic growth
Share - WeChat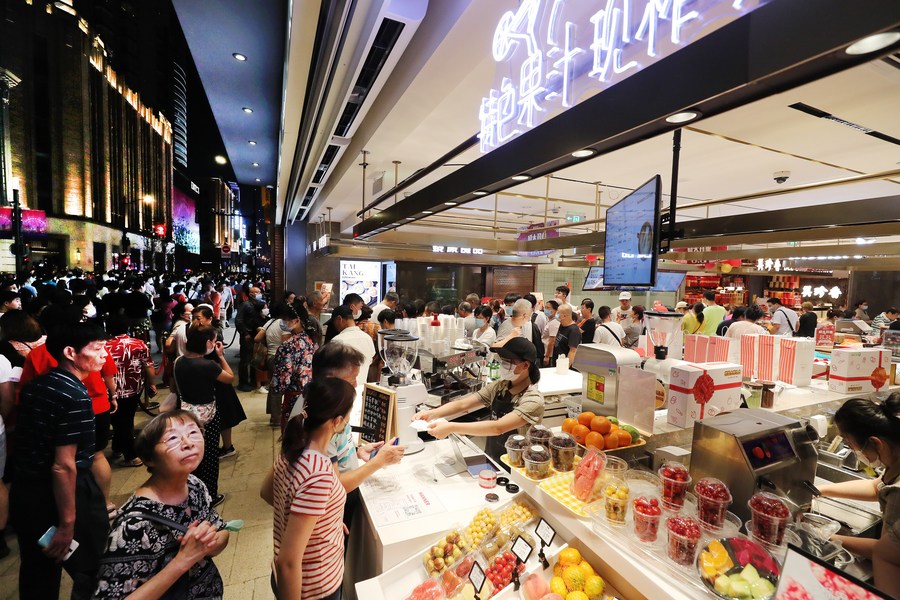 China is expected to make greater efforts to boost consumption, in order to add more momentum to its economic growth, according to a senior expert.
Chen Wenling, chief economist at the China Center for International Economic Exchanges, said in the recently concluded Asia-Pacific Financial Forum in Beijing that boosting consumption has become the most urgent task to drive the Chinese economy.
The country's retail sales of consumer goods, a main gauge of consumer spending, declined 0.2 percent year-on-year last year and, although consumption has been taking an increasing role in gross domestic product, the growth rate of consumption has been slowing down, she said, adding that boosting consumption has become a priority in this year's economic work.
Data from the National Bureau of Statistics also showed that the retail sales of consumer goods climbed 3.5 percent year-on-year in the January-February period, or 5.3 percentage points higher from the level in December 2022.
Chen suggested the country strive to stimulate offline consumption, which she said is key to revitalize the market to the pre-pandemic level. The country should promote the integration of offline and online consumption to further tap the potential of related new business models and formats, according to her.
Consumption of high-value commodities, including housing, automobiles and home appliances, are also expected to be enhanced, she said.
"I believe China's policies for the real estate industry will be consistent and stable with an overarching design, to meet diversified demand for housing," she said, adding that supplies of high-end housing will be enhanced with a market-oriented pricing system while there will also be affordable public and rental housing.
The country is advised to further tap the consumption potential of special consumer groups including seniors, young people and women, and, at the same time, stimulate the development of consumption in industries like health, culture, education, travelling and transportation, and housekeeping services, she said.
She also expects China to improve digital infrastructure to expand digital consumption, and advance the cultivation of international and regional consumption center cities to vitalize the allocation of resources and production factors across regions.
The country should also energize market entities to expand the middle-income group and encourage entrepreneurship and employment to boost consumption upgrades, she added.