Hurun Global Rich List sees drastic changes
Share - WeChat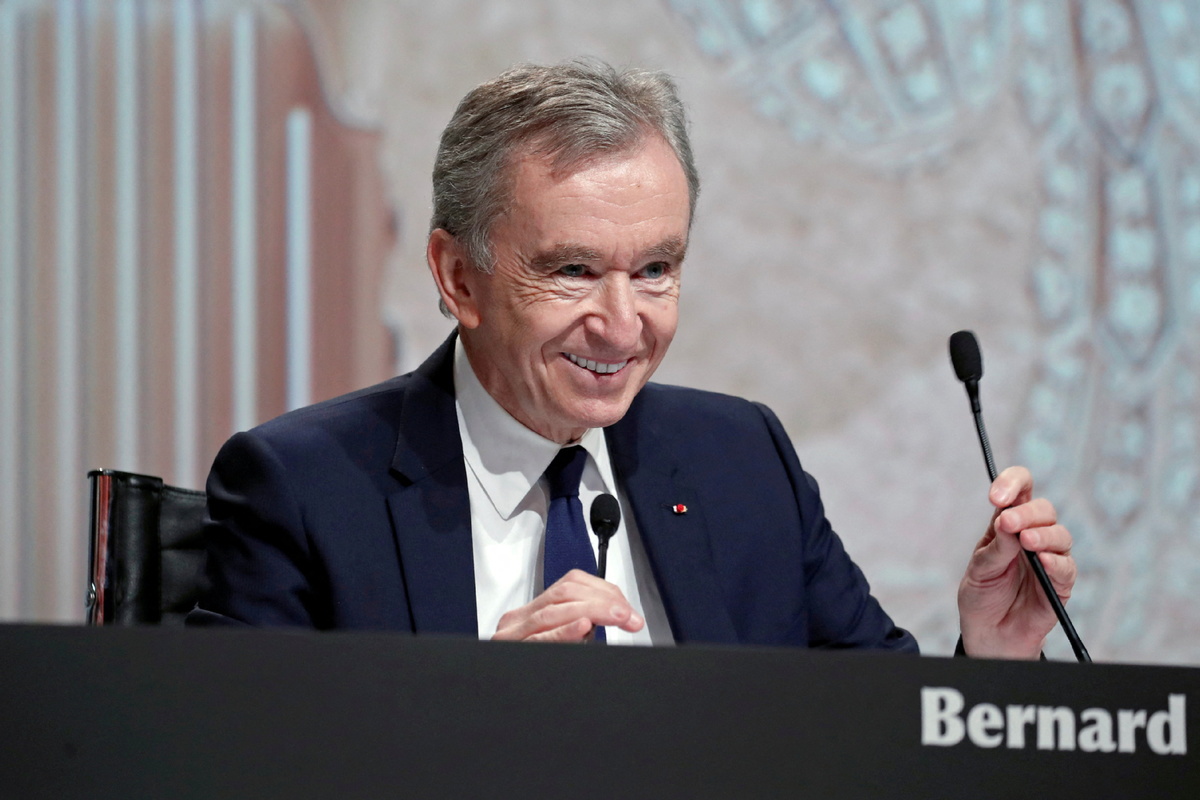 The world's billionaires with a personal wealth of at least $1 billion reported the biggest slump in record last year, with the total number down by 8 percent to come at 3,112, according to the Hurun Global Rich List 2023 released on Thursday, which has come to the 12th edition this year.
The combined wealth of these billionaires also shrank 10 percent year-on-year to come at $13.7 trillion.
As explained by Rupert Hoogewerf, chairman and chief researcher of Hurun Report, such drastic contraction can be largely attributed to the sluggish performance of the stock market last year, which was a combined result of interest rate hikes, the appreciation of the US dollar, the popping of a COVID-driven tech bubble and the continued impact of the Russia-Ukraine conflict.
In the year leading up to Jan 16, 2023, Nasdaq was down 26 percent and S&P down 14 percent. Hang Seng Index in Hong Kong shed 11 percent. Shanghai Composite Index dropped 8 percent while Shenzhen Component Index plunged 17 percent.
The US dollar appreciated against most major currencies last year. The British pound sterling and Japanese yen were both down by 11 percent against the greenback. The euro was down by 5 percent and Chinese yuan down by 6 percent.
Therefore, Elon Musk, Tesla's chief executive and the world's richest man one year earlier, was dislodged to second place in the 2023 list with his personal wealth down 23 percent to $157 billion.
Seventy-four-year-old Bernard Arnault, CEO of luxury conglomerate LVMH, took first place in the Hurun Global Rich List this year with his wealth surging 32 percent year-on-year to $202 billion. That can be largely attributed to LVMH's record high business results last year, with its sales revenue up 23 percent year-on-year to 79.2 billion euros ($86 billion) and profit up 22 percent from a year earlier to 21.1 billion euros. The luxury company's stock price has thus soared 30 percent in 2022.
Bertrand Puech, 87, CEO of luxury kingdom Hermes, saw his position rise seven places to become the third richest person in the world in this year's list. His wealth has surged 31 percent year-on-year to $134 billion.
Large technology companies had a difficult time last year. Amazon's founder Jeff Bezos, who came at the fourth in the latest list, saw his wealth shrink 37 percent to $118 billion in 2022. Microsoft's founder Bill Gates dropped out of the top five for the first time since the inception of the Hurun Global Rich List. Coming at the sixth this year, his wealth contracted 11 percent to $110 billion.
China is home to the largest number of billionaires, with a total of 969 high net worth individuals entering the list this year. The United States came in as the second, accommodating 691 billionaires. The two economies accounted for 53 percent of the world's billionaires.
shijing@chinadaily.com.cn