Latest UK inflation higher than expected
Share - WeChat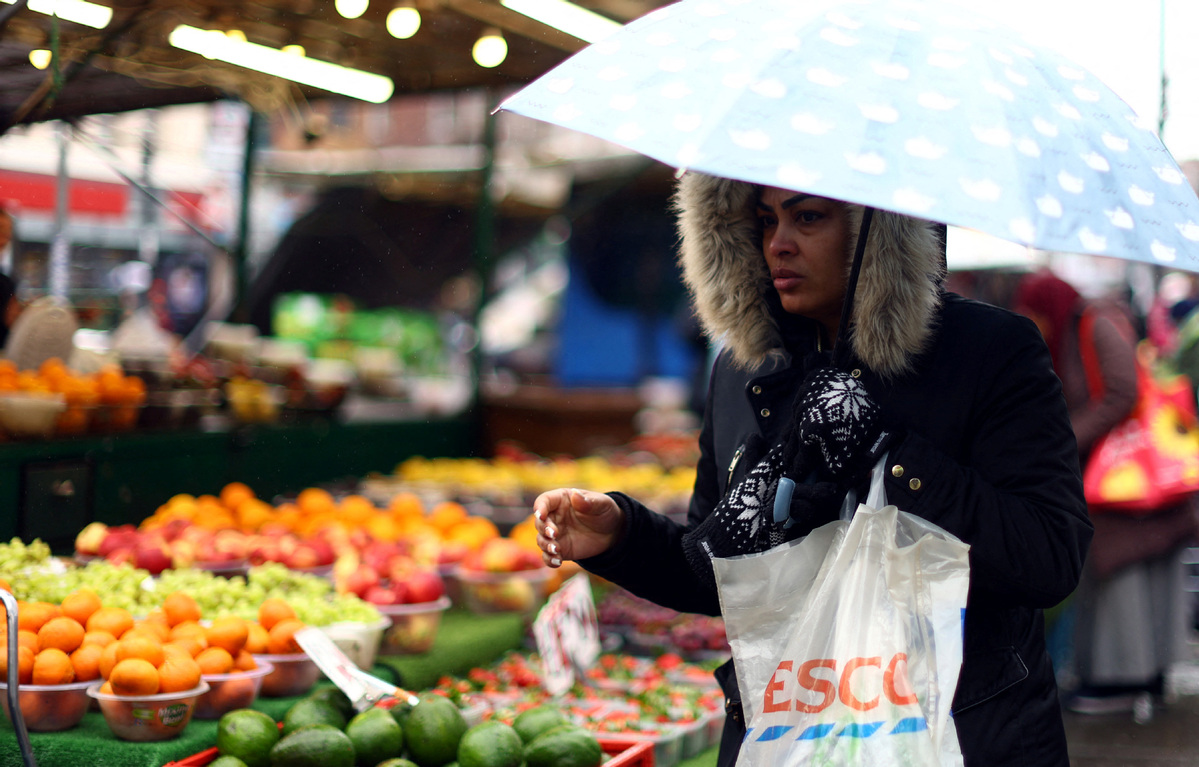 The United Kingdom's economy is deteriorating further when the latest official figures on Wednesday showed the inflation had risen to 10.4 percent. Experts had expected 9.9 percent.
The higher-than-anticipated rate of consumer price inflation for February fueled expectations the nation's central bank — the Bank of England — will raise interest rates again on Thursday, likely by 0.25 percentage points.
The Bank of England has raised the rate 10 times since December 2021 in a bid to make borrowing more expensive and encourage less spending, more saving, and a lower inflation rate.
The Office for National Statistics, or ONS, the UK's arms-length statistics agency, said the inflation rate was higher than expected largely because of the rising cost of alcohol in pubs and restaurants during February, which had been heavily discounted during January, when inflation was 10.1 percent.
Biggest hike in 45 years
The Financial Times newspaper quoted Grant Fitzner, the ONS' chief economist, as saying the cost of food and nonalcoholic drinks also rose fast in February, by 18.2 percent, which was the quickest acceleration for 45 years.
Poor weather also caused more energy to be consumed, contributing to rising fuel prices.
And shortages of vegetables attributed to exceptional weather and supply chain issues also pushed inflation higher.
The ONS said core inflation, which does not look at common, volatile items, including alcohol, energy, food, and tobacco, rose sharply, to 6.2 percent, up from 5.8 percent in January. Economists polled by the Reuters news agency said they had been expecting 5.7 percent.
Rachel Reeves, the economic spokeswoman for the Labour Party, which is the UK's main opposition party, said the ruling Conservative Party, after 13 years in power, had proved it is not able to successfully run the economy.
"The cost-of-living crisis is still biting hard, and taxes are rising, yet the government chose to use the budget to hand a 1-billion-pound ($1.23-billion) bung to the top 1 percent," she said, referring to tax cuts the government made recently, particularly around high-earners' pensions.
The UK now has an inflation rate that is five times higher than the Bank of England's target of 2 percent and that is higher than the rate in any other G7 nation.
But the UK's finance minister, Chancellor of the Exchequer Jeremy Hunt, insisted his policies will prevail in the end.
"Falling inflation isn't inevitable, so we need to stick to our plan to halve it this year," the BBC quoted him as saying.