Big strides in rural reform
Share - WeChat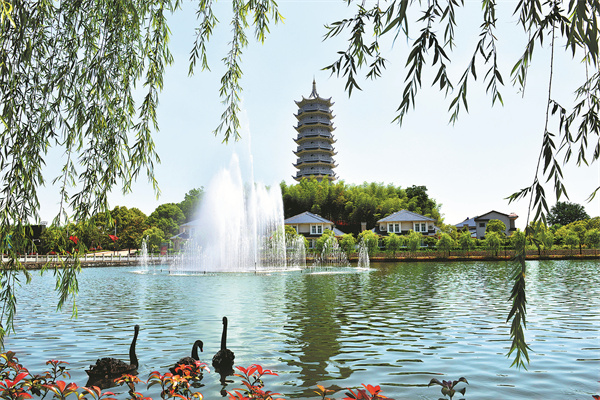 Tianye countryside park in Guanqiao town, Jiayu county, Hubei province, attracts numerous visitors on two-day trips over weekends and holidays.
Visitors like walking along the South and North Lakes in the hilly park — which only has a few tall buildings and a wide view — breathing fresh air and being immersed in tranquility away from the hustle and bustle of city life.
Many go up to the Wenchang Pagoda, which is nine stories tall and stands at a height of 59 meters. The pagoda, constructed in traditional fashion, was built at a cost of 100 million yuan ($14.5 million). It is a landmark of the park and takes only minutes to reach the top, thanks to an elevator inside. Looking down from the apex, visitors who have stayed long in big cities are overwhelmed by the green bamboo trees all around, and hills and lakes in the distance.