Leaders call for Ukraine peace talks
Share - WeChat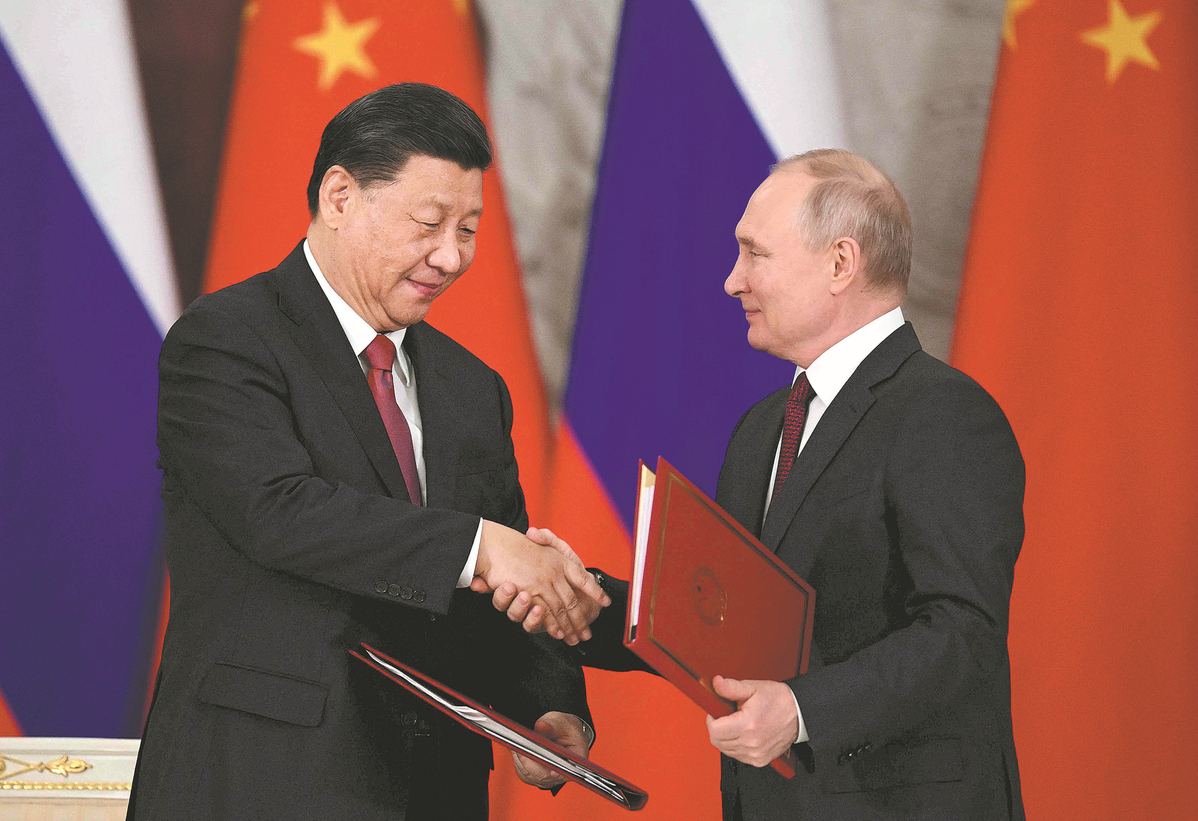 Joint statement says principles of UN Charter must be observed
China and Russia on Tuesday highlighted their commitment to the settlement of the Ukraine crisis through peace talks, as the two heads of state signed a key political document to further the bilateral comprehensive strategic partnership of coordination for a new era.
In the joint statement signed by President Xi Jinping and Russian President Vladimir Putin, the two nations made it clear that the purposes and principles of the UN Charter must be observed and international law must be respected.
Moscow expressed appreciation to Beijing for consistently upholding an objective and impartial position on the Ukraine issue, and both sides oppose any country or bloc harming the legitimate security interests of other nations in pursuit of advantages in military, political and other areas.
Russia reiterated its commitment to restarting peace talks as early as possible, and China expressed its appreciation for that, according to the joint statement.
Russia also welcomed China playing a positive role in the political and diplomatic settlement of the crisis.