Iraqis continue to suffer in the aftermath of war
Share - WeChat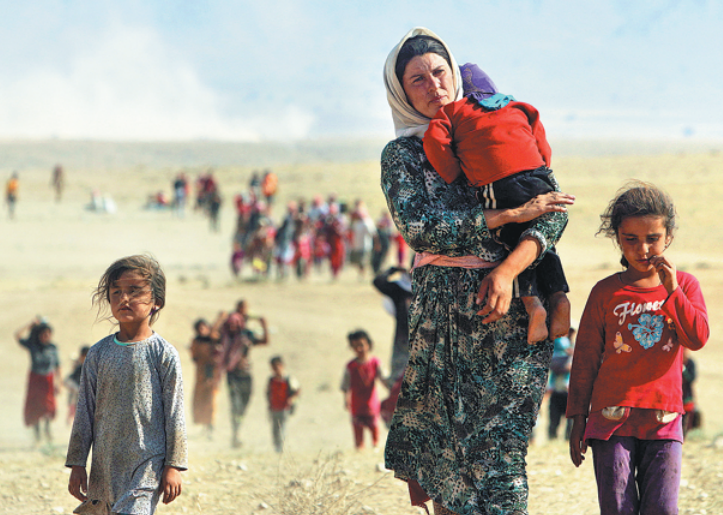 If the United States wants to make a positive contribution to the recovery of Iraq it needs to do more by at least helping repair the damage it inflicted on the country, analysts say.
The 2003 invasion not only left at least 300,000 civilians dead by direct violence but also displaced about 9 million people, The Guardian said. It destroyed the Middle Eastern country, destabilized the region, and is a leading cause for today's global migration crisis, it said.
The invasion was the start of an eight-year conflict that resulted in the deaths of more than 4,000 US service members.
In 2021 the US and Iraq agreed to end the US combat mission in December that year and shift it to an advisory role, and 2,500 US military personnel remain in the country.
Rasha Al Joundy, senior researcher at the Dubai Public Policy Research Centre in the United Arab Emirates, said that after 20 years of the US-led invasion Iraq's security is "still compromised" and that the "disaster of Iraq in 2003" as a result of false claims that the country possessed weapons of mass destruction needs "a political solution".
Zaid Al-Ali, author of the book The Struggle for Iraq's Future, published in 2014, said, "If the US wants to have an impact, it should be investing heavily in repairing the damage that it caused very early on after the 2003 war, and encourage Iraqi political leaders to repair their political differences and fix their political system."
The presence of US troops has been a controversial issue in Iraq. The country's parliament voted in January 2020 to oust US and other foreign troops from Iraq, and Mohammed Shia al-Sudani took office as Prime Minister five months ago, ending a yearlong political deadlock.
However, after meeting US Defense Secretary Lloyd Austin in Baghdad on March 7 Sudani said the stability of Iraq "is the key to the security and stability of the region because of its role in bringing views closer and easing tensions in the region".
At a news conference in Baghdad, Austin said US forces in Iraq are there "at the invitation of the government of Iraq" and that those forces have a noncombat role, providing advice to help Iraq fight terrorism.
Iraq pursues balanced relations regionally and internationally on the basis of common interests and respect for sovereignty, Sudani said.
Tensions were high in early 2020 after a US drone strike killed Iranian General Qassim Soleimani and a senior Iraqi militia leader, Abu Mahdi al-Muhandis, at Baghdad Airport. The killings enraged both Iraqis and Iranians, being seen by many as a violation of international law.
Hassan Imran, a board member of the nonprofit Law for Palestine, said the United Nations system allows for the presence of peacekeeping or peacemaking missions through a UN Security Council resolution, or through state request or invitation.
"That may be an option for Iraq if it deems it necessary to have foreign forces to maintain peace. Practically speaking, the existence of foreign forces will definitely form a soft infringement of sovereignty since they are independent from the state's forces (Iraq's in this case).
"However, in Iraq's case, the government seems to believe their existence is necessary, hence they can give the legal cover for those forces to stay. (But) should Iraq demand those forces to leave, then the question of illegality arises."
Xinhua contributed to this story.