Xi: Diversity key to modernization
Share - WeChat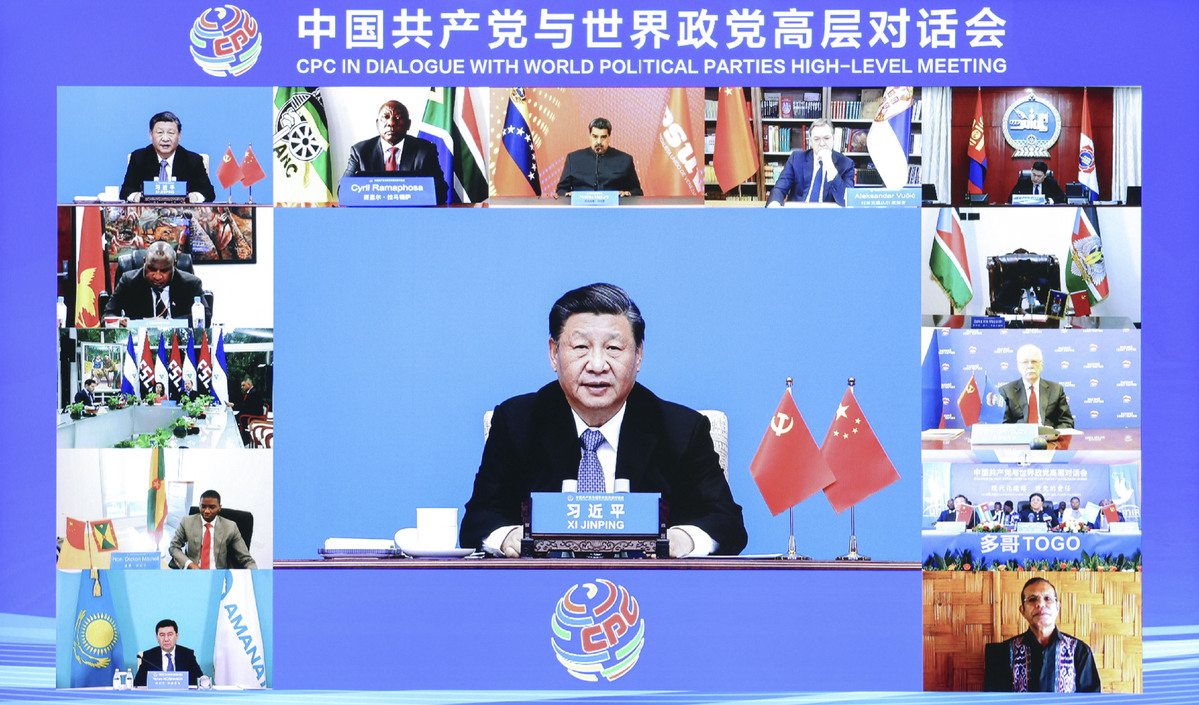 During his speech, Xi elaborated on Chinese modernization, saying that the ultimate goal of modernization is people's free and comprehensive development.
The Chinese path to modernization is a sure path for China to build a stronger nation and realize national rejuvenation, and it is a path that the country must take to seek progress for humanity and harmony for the entire world, he said.
This path not only delivers benefits to the Chinese people, but also boosts the common development of the entire world, he added.
Noting that China's path toward modernization is the right course of peaceful development, Xi said that in pursuing Chinese modernization, the country will neither tread the old path of some countries of colonization and plunder, nor the crooked path taken by some countries to seek hegemony once they grow strong.
He said that modernization is not "an exclusive patent" of a small handful of countries, and neither is it a question with a single answer. It cannot be realized by a cookie-cutter approach or simple "copy and paste", he added.
"For any country to achieve modernization, it needs to not only follow the general laws governing the process, but more importantly consider its own national conditions and unique features," Xi added.
Front-runners should sincerely support other countries in their development, he said. "One will not be seen in a more favorable light after blowing out others' lamps; nor will they go farther by blocking others' paths."
Xi called on political parties from around the world to focus on people's aspirations for a better life and further progress of civilization, and strive to achieve material abundance, political integrity, cultural-ethical enrichment, social stability and pleasant living environments, so that modernization will better address people's concerns and meet their diversified needs.
"In this way, modernization will promote the sustainable development of humanity by increasing the well-being of this generation and protecting the rights and interests of future ones," he added.