Death toll exceeds 48,000 in Turkiye's deadly quakes
Share - WeChat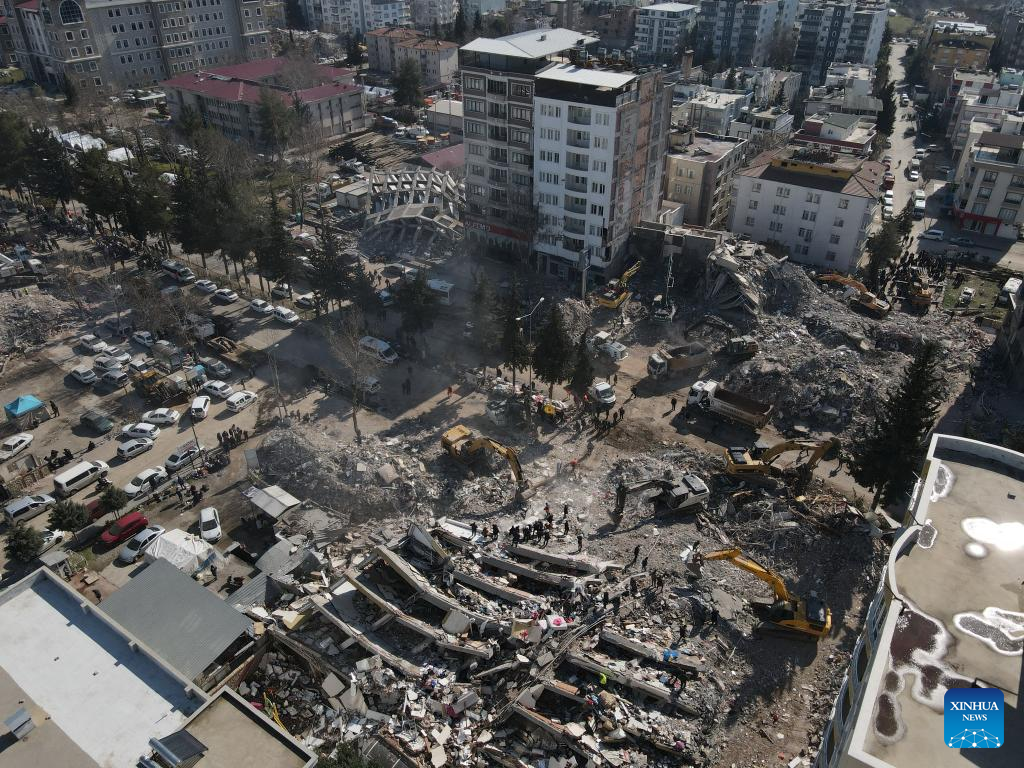 ANKARA - The death toll from two earthquakes that hit Turkiye on Feb 6 has risen to 48,448, the Turkish Interior Minister said Monday.
"The number of foreign nationals among the killed is 6,660. Most of them are our Syrian brothers," Suleyman Soylu said at a press conference in the central Malatya province, which was also attended by Culture and Tourism Minister Mehmet Nuri Ersoy.
The Turkish authorities are still working on the identification of 1,615 victims, Soylu said.
He said the debris removal are underway and that Turkiye will start the demolition of heavily damaged buildings in the next stage.
The powerful earthquakes and major aftershocks centered in southern Turkiye have caused huge property losses and left tens of thousands of people homeless.
More than 433,500 tents have been installed in quake-hit provinces in southern Turkiye, along with 21,000 containers for temporary sheltering, the minister said, noting that the country plans to install a total of 115,585 containers.
More than two million people fled quake-hit provinces across southern Turkiye, official statistics show.