Waxwings receive warm welcome in Heilongjiang
Share - WeChat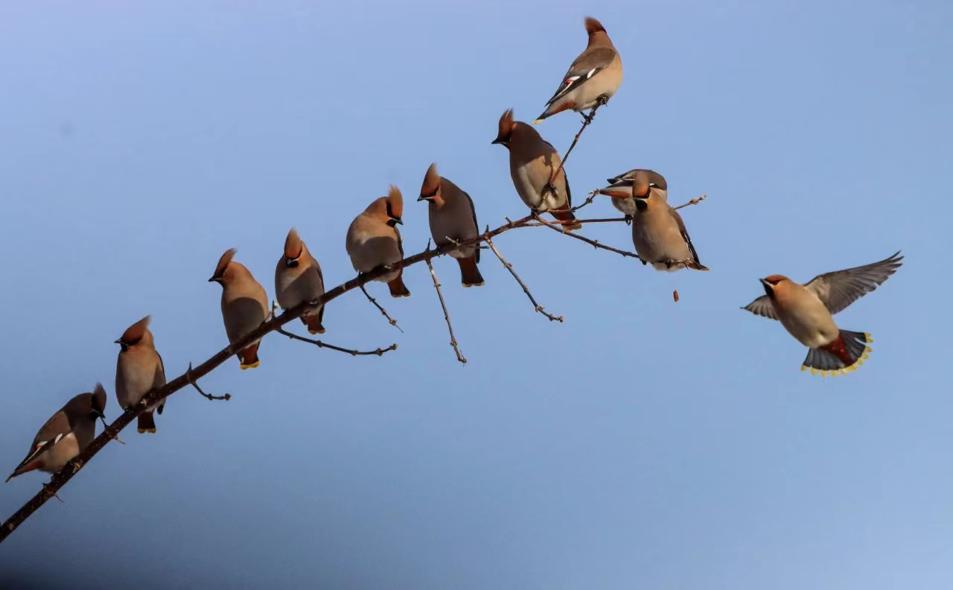 Photographers recently captured images of a large number of waxwings gathered at Shuaibin Square in Dongning, Heilongjiang province.
The birds were flying or foraging in the branches of trees, forming a picturesque scene in early spring and attracting many residents.
Waxwings are called taipingniao in Chinese, which means peace and tranquility, so they receive a lot of love from Chinese people.
"The birds usually live in nearby mountainous areas," a staff member of the local forestry and grassland administration said. "Because of the shortage of food in the spring, they fly to urban areas, where some berries remain on the trees."