Medicinal fungus lifts incomes in Hebei
Share - WeChat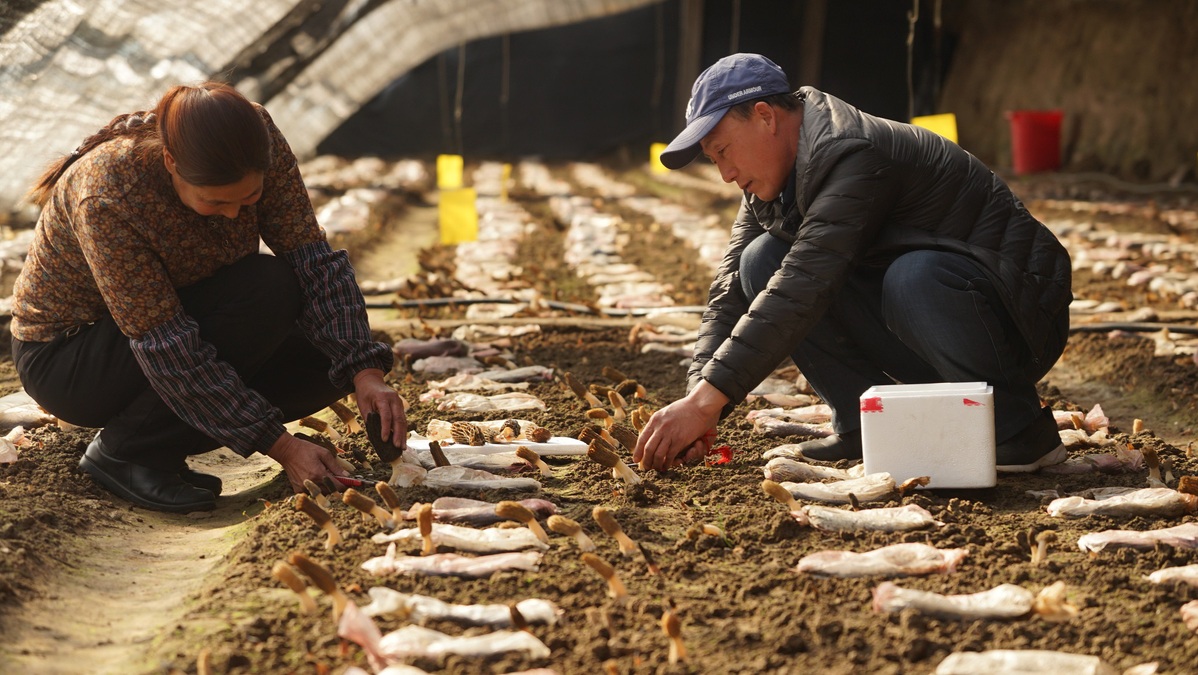 In Luanping county of Chengde, Hebei province, farmers have been busy recently harvesting Morchella esculenta, an edible, medicinal fungus.
Located in Wudaoling village in Zhangbaiwan town, the crop has helped local farmers increase their income since 2015, when the village started planting the fungus.
At present, more than 60 households in the village have planted it in a total of 18 greenhouses, with each household increasing their income by at least 10,000 yuan ($1,434) annually.
A kilogram of the fungi can be sold for more than 200 yuan, and the whole village can have annual revenue of about 900,000 yuan, according to Liu Haisheng, the farm manager.
After the harvest is completed this month, the fungi will be sent to big cities to be sold — including Guangzhou, Guangdong province, Beijing and cities in Yunnan, Guizhou and Sichuan provinces.