Immense ice cave discovered in Tibet
Share - WeChat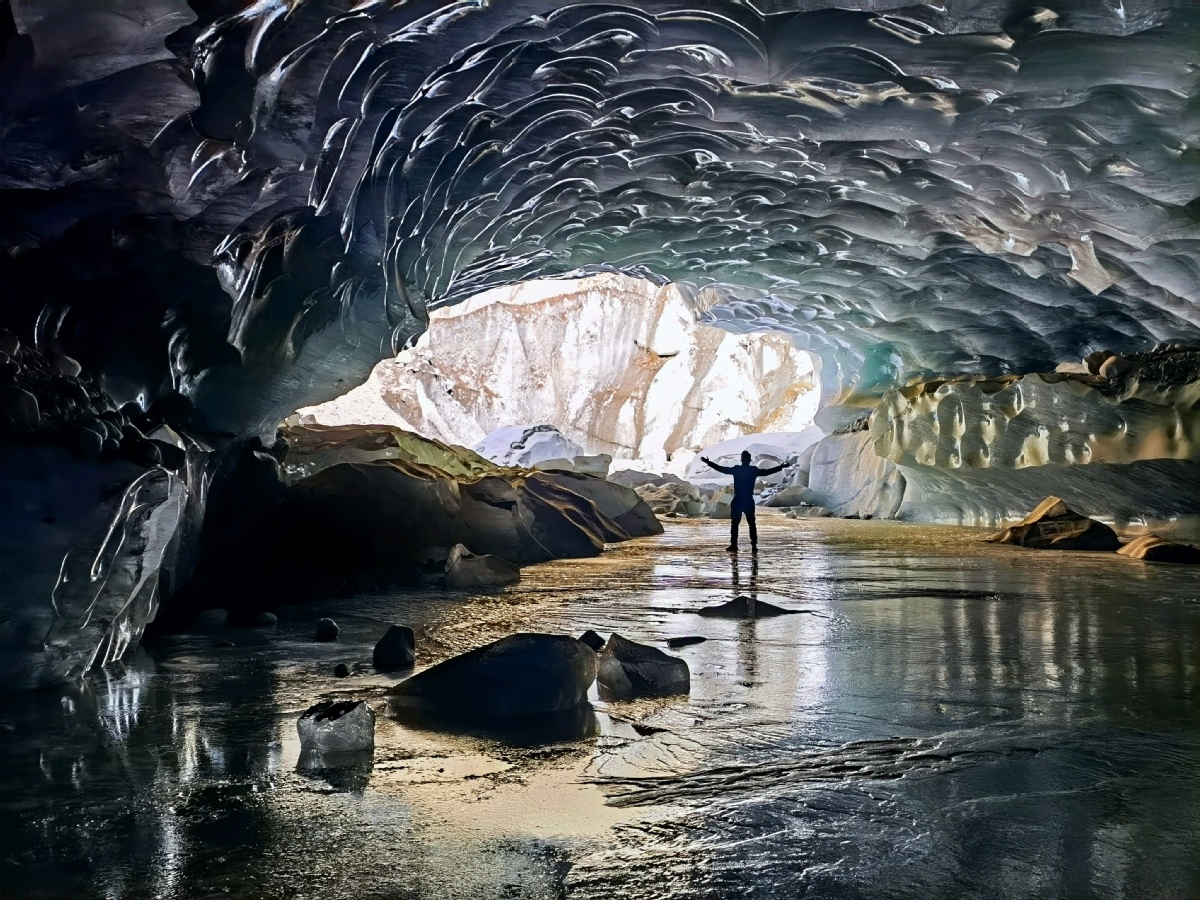 A huge ice cave was discovered recently near Phayum Lake in Penba county of the Tibet autonomous region, local media reported.
The arch-shaped ice cave is accessible from both ends. According to preliminary surveys, its length of about 165 meters, width of 26 meters and height of 15 meters, make it one of the largest ice caves in the region.
With all the parts of the cave inside formed of ice, it is as beautiful as a crystal palace. In sunlight, it presents a dreamlike scene.
It is very dark in the middle part of the cave; therefore, observers need to carry a flashlight.
The cave is about 6 kilometers from Phayum village. Its outskirts include snow-capped mountains, glaciers and large ice cracks.