Gourd artist finds lamps are popular online
Share - WeChat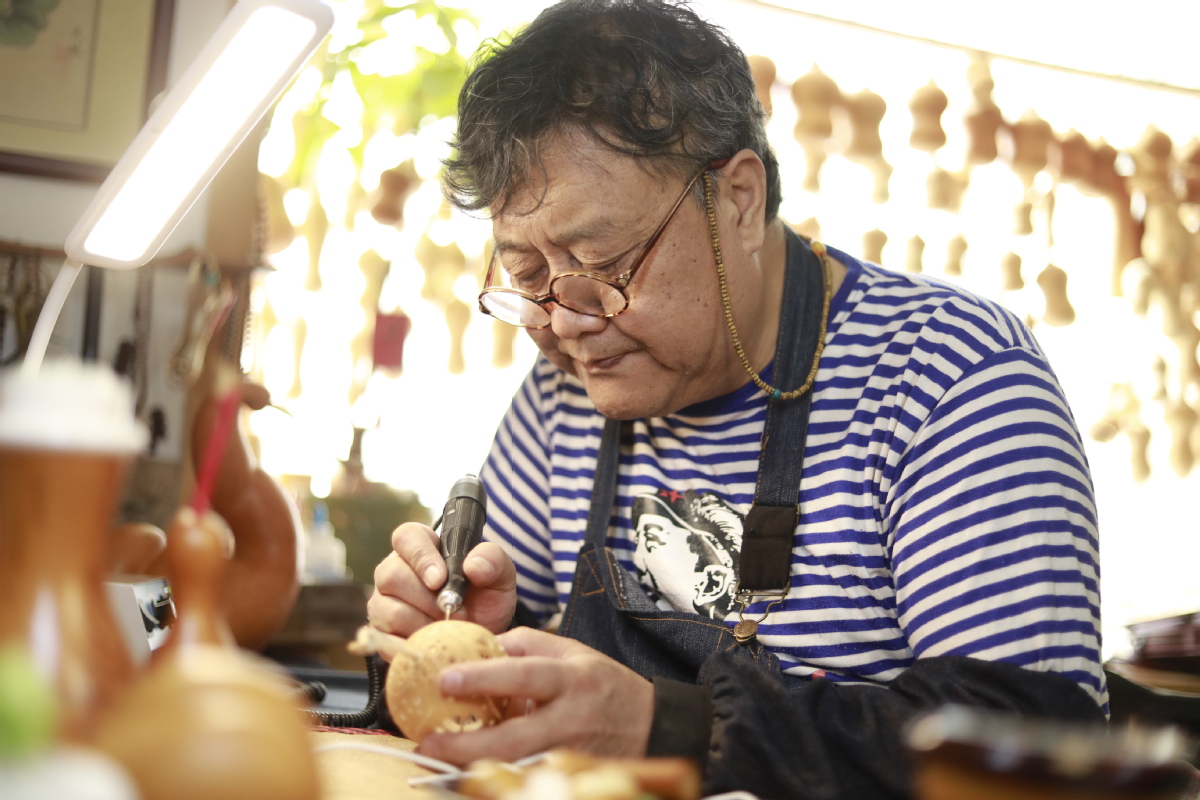 Liu Mingzhu didn't expect his gourd lamps would be popular with netizens, but it seems they are.
Growing up in the Lianchi district of Baoding, Hebei province, the 59-year-old works at a local automobile factory. Making lamps with gourds has been his hobby since 2020.
"I occasionally saw a gourd lamp online and was attracted by its delicacy and beauty," Liu said, adding that he believed he could also make them, given he had been drawing gourds since the 1990s.
Liu had been interested in pyrography using traditional techniques since 1998. It's akin to woodburning. In that year, he made his first piece — a pen holder. Since then, he has forged a bond with gourds.
In his spare time, Liu occupies himself with making exquisite artworks from gourds.
"When I touch a gourd, I know whether its skin is thin or thick," he said.
He added that making gourd lamps required using gourds with hard, thin skins. He has made more than 2,000 pyrography works and more than 400 gourd lamps.
At Liu's home, his living room is filled with gourds and gourd lamp works. His pen holder on the work table is filled with pencils and knives of different types.
"To achieve perfection, I need to sit at my workbench for a very long time. It requires a lot of patience and perseverance," he said. "When I see my works are liked by others, I feel satisfied."