Pressure mounts on Ukrainian forces in Bakhmut
Share - WeChat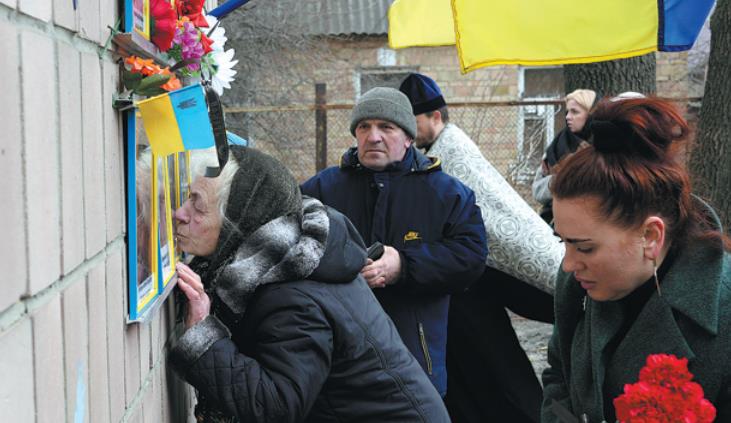 KHROMOVE, Ukraine — Pressure from Russian forces mounted on Ukrainian units in Bakhmut at the weekend, with some Western analysts suggesting Kyiv may be preparing to withdraw its troops from the key eastern stronghold.
Over the past 36 hours Ukrainian fighters have destroyed two key bridges just outside Bakhmut, including one linking the city to the town of Chasiv Yar along the last remaining Ukrainian resupply route, according to British military intelligence officials and other Western observers.
The UK defense ministry said in a regular Twitter update that the destruction of the bridges came as Russian troops made inroads into the city's northern suburbs.
The Institute for the Study of War, a Washington-based think tank, assessed late on Friday that Kyiv's actions may point to a looming pullout from parts of the city. It said Ukrainian troops may "conduct a limited and controlled withdrawal from particularly difficult sections "of the city while seeking to inhibit Russian movements and limit exit routes to the west.
Bakhmut has for months been a prime target of Moscow's special military operation, and its troops, including forces from the paramilitary Wagner Group, have been inching closer.
Also on the front line, top Russian commanders in Ukraine have briefed Defense Minister Sergey Shoigu on the situation and action plans, his ministry said on Sunday.
Shoigu paid a rare visit to Russia's forces deployed in Ukraine, awarding medals to military personnel and meeting commanders during the trip, according to a statement on Saturday.
In the US state of Arizona, two Ukrainian pilots have been flying flight simulators and receiving evaluations from the United States military, two US officials said on Saturday, as Washington remains silent on whether it will send fighter jets or sophisticated remotely piloted drones to Kyiv.
The US and its allies have given Ukraine weapons including Javelin missiles to HIMARS rocket launchers, but they have yet to pledge sophisticated jets and the largest armed drones.
The Arizona "familiarization event" is a first. It will facilitate dialogue between Ukrainian and US personnel and provide an opportunity to observe how the US Air Force operates, a US defense official said, speaking on condition of anonymity.
"This event allows us to better help Ukrainian pilots become more effective pilots and better advise them on how to develop their own capabilities," the official said.
In another development, Turkish Foreign Minister Mevlut Cavusoglu said on Sunday that Ankara is trying to extend the UN-backed initiative that has enabled Ukraine to export grain from blockaded ports.
The Black Sea Grain Initiative brokered by the UN and Turkiye in July allowed grain to be exported from three Ukrainian ports. The agreement was extended in November and will expire on March 18 unless a further extension is agreed.
Agencies via Xinhua