Country's economic growth on sound footing
Share - WeChat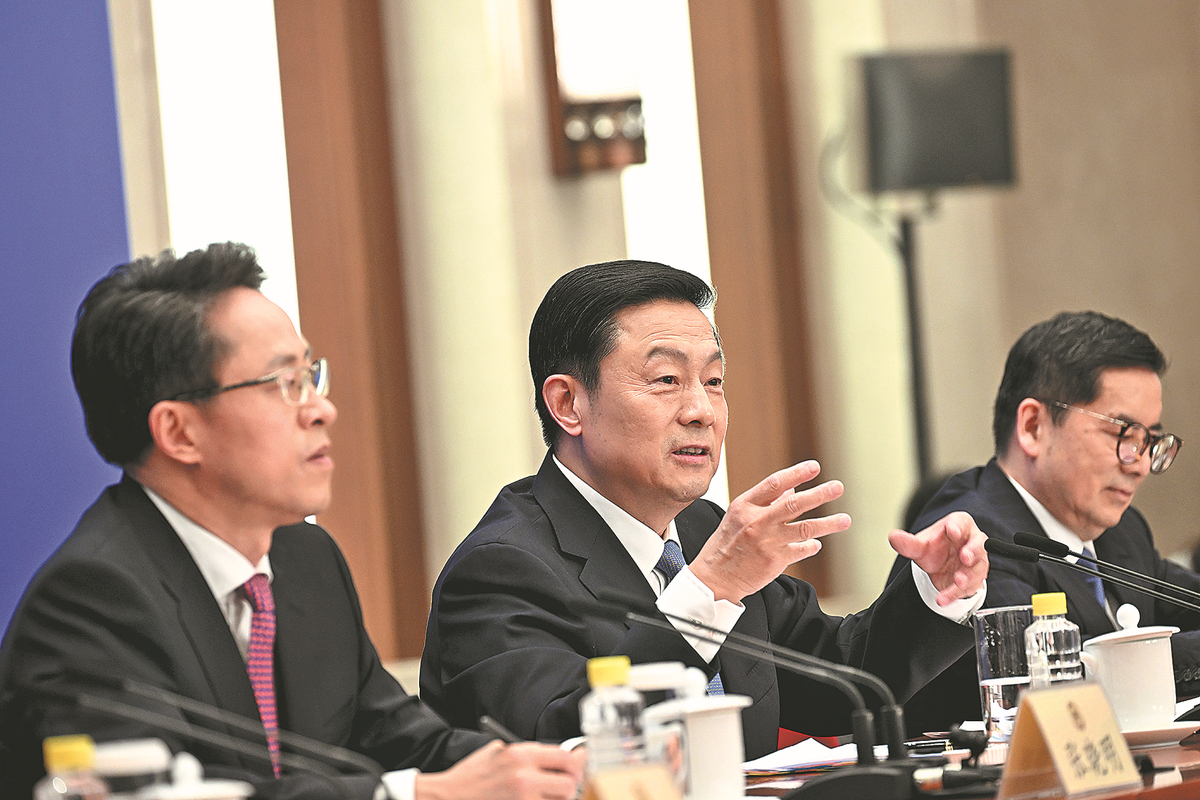 China has solid foundations to grow its economy and will give top priority to stabilizing growth, and achieving quality development in 2023, Guo Weimin, the spokesperson for the first session of the 14th National Committee of the Chinese People's Political Consultative Conference, said on Friday.
Addressing a news conference in Beijing, Guo said the country has solid strengths in its market size, industrial system and human resources, despite the complex and severe environment for growth.
While cautioning about headwinds such as continuous global political and economic instability, spillover from policy adjustments in other major economies and a domestic economic recovery yet to be consolidated, Guo said that China should effectively upgrade and appropriately expand its economy this year.
The Chinese economy grew 3 percent in 2022, overcoming the impact of factors beyond expectations such as a complicated global environment, COVID-19 and natural disasters.
Citing advice from CPPCC National Committee members, he said China should continue to expand domestic demand to accelerate its recovery and spur consumption.
Guo said China will take concrete measures to promote opening-up and continue to provide new opportunities and drivers for global development.
Despite multiple challenges, China remains an attractive market, a well-developed industrial cluster, and an increasingly efficient innovation hub for multinational corporations, said Lin Meng, director of the Modern Supply Chain Research Institute, which is part of the Beijing-based Chinese Academy of International Trade and Economic Cooperation.
Echoing that sentiment, Eddy Chan, senior vice-president of the United States-based FedEx Express, said China has the potential to be an active and leading force in the global economy and will play a more prominent role in driving global economic recovery and growth in the coming year as it has made significant efforts to address some tough challenges.
China has recently concluded negotiations for a free-trade agreement with Ecuador and will advance negotiations for the 3.0 version of the China-ASEAN Free Trade Area agreement this year, according to information released by the Ministry of Commerce earlier this week.
In addition to pursuing free trade agreements with other countries and regional organizations, including the Gulf Cooperation Council and Israel, upgrades to existing agreements with Peru, South Korea and Singapore are also being negotiated, said the ministry.
To improve the growth of domestic companies, Guo, from the CPPCC National Committee, suggested stronger policy guidance to facilitate the digital transformation of traditional industries and small and medium-sized enterprises, as well as deepened reforms to allow financial institutions to better serve small and micro-sized businesses and their innovative activities.