China's international trade soars in 2022
Share - WeChat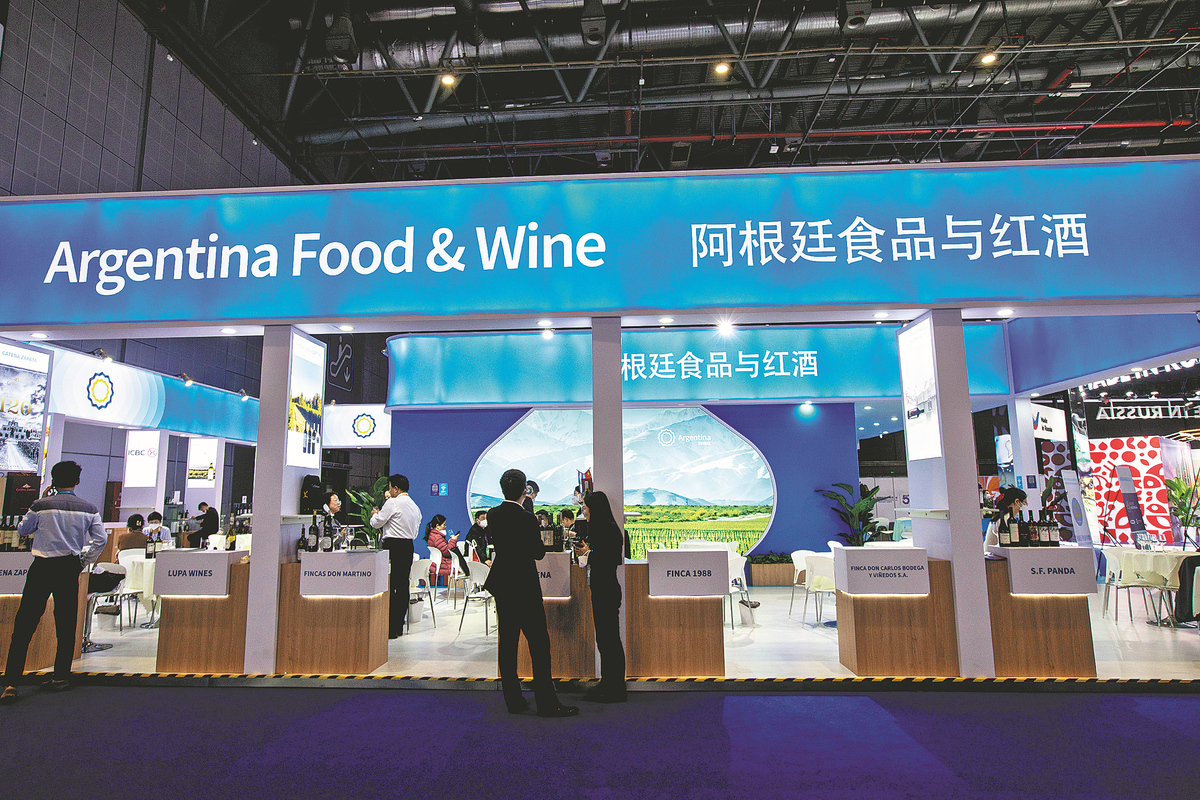 Nation already 'locomotive' of global economy, official says
BEIJING — Many top economies have reported significant growth in trade with China in 2022 with some figures even setting records, showing ever-closer trade links and supply chain cooperation between China and the rest of the world.
Analysts believe the annual import and export tallies will boost global confidence in the Chinese economy and bolster win-win cooperation with Beijing, showing that the world rejects the decoupling theory hyped by some US politicians.
Volume hits new highs
Newly released US official data showed that trade between the United States and China hit a record $690.6 billion in 2022, indicating robust trade growth despite decoupling rhetoric.
The data showed that despite US government decisions to add tariffs and impose export curbs and some politicians calling for decoupling, trade growth between the two major economies remains robust.
Meanwhile, total trade volume between the EU and China last year grew about 23 percent from 2021, hitting 856.3 billion euros ($910.6 billion), another new high, according to statistics released by Eurostat on Feb 15.
In 2022, total trade between China and Germany grew 20.9 percent year-on-year to 297.9 billion euros, according to the Federal Statistical Office of Germany. China has been Germany's most important trading partner for seven years in a row.
"The Chinese economy is too big to decouple from completely," Juergen Matthes, an expert at the German Economic Institute, said earlier last month. "No one wants that, and it would not make sense."
Data from the General Administration of Customs of China showed that China's total trade volume with Africa, the Association of Southeast Asian Nations and Latin America in 2022 reached $282.0 billion, $975.3 billion and $485.8 billion, respectively, representing year-on-year increases of 11.1 percent, 11.2 percent and 7.7 percent, shattering previous records.
Ljubo Jurcic, former Croatian minister of economy, said although the COVID-19 pandemic took its toll on China's economy, it's expected to resume strong growth after the government improved its pandemic response. Due to strong economic growth and its huge size, China is already the "locomotive" of the global economy, said Jurcic.
Win-win results
The price spikes in international energy and raw materials have exacerbated inflation in Germany. Therefore, affordable commodities produced in China are more favored by the German market. China has also become a preferred market for German companies that have gradually increased investment in China, according to a report by the German Institute for Economic Research.
Automobiles have been a highlight in bilateral trade between Mexico and China over the past year. The National Institute of Statistics and Geography of Mexico said Chinese cars accounted for nearly a quarter of Mexico's imported cars in 2022. China has surpassed the United States, Japan and other countries to become the main source of imported cars in Mexico.
For Argentina, China has become the country's second-largest export destination and largest source of imports in 2022. Compared with 2021, Argentina's imports from and exports to China in 2022 increased by 29.4 percent and 27.4 percent, respectively, according to the latest data from the Argentine National Institute of Statistics and Census.
Pablo Levinton, a professor of economics at the National University of Lanus in Argentina, believes that the economies of Argentina and China are highly complementary. "Argentine high-quality beef, red wine and other products are welcomed by the Chinese market. Mineral resources such as lithium and copper in Argentina are also needed by China's renewable energy and other industries," Levinton said.
In 2022, bilateral trade between Indonesia and China increased by nearly 20 percent compared with the previous year. China remained Indonesia's largest trading partner and largest export market, demonstrating the high degree of correlation and complementarity between the two economies. "China's rapid economic growth will greatly promote Indonesia's economic and social development," said Bambang Suryono, chairman of the Indonesian think tank Asian Innovation Research Center.