Woman's greenhouse business pays dividends
Share - WeChat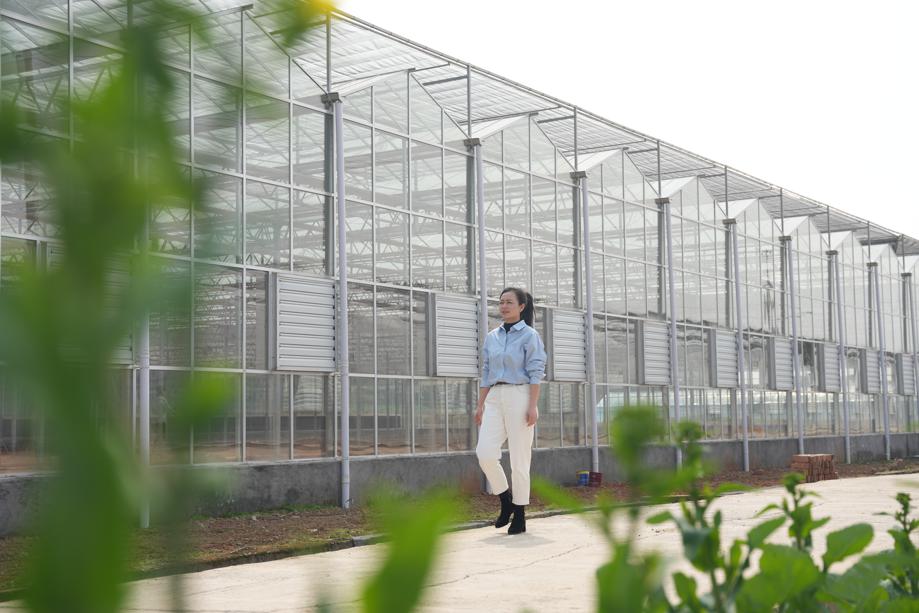 Ever since Chen Yan quit her job at a State-owned enterprise in Changsha, Hunan province, and returned to her home in Xiangtan in 2016, she has been working to develop her business and help fellow residents pursue prosperity.
Born into a rural family in Xiangtan in 1986, Chen studied hard at school and obtained a master's degree from Xiangtan University in 2011.
Then she got a job opportunity in the finance department of the Hunan Branch of China National Petroleum Corp in Changsha.
"But I've had the idea of starting my own business since graduation," she said. "I have often thought of my fellow villagers and wanted to help them out of poverty."
In 2016, she quit her job and returned to her hometown to found a company involved in vegetable distribution. At the beginning, she faced a series of difficulties, including a shortage of funds, laborers and market resources, but she persevered and finally found success.
"My customers have increased to dozens from two initially," she said. "The company's turnover exceeded 25 million yuan ($3.64 million) last year."
In 2022, she founded Xiangtan Shoucheng Agricultural Development Co, building a new modern industrial park in the city's Zhengjiang village. She integrated ecological vegetable planting with picking experience, science education and labor practices.