El Nino poses grave threat to Antarctica
Share - WeChat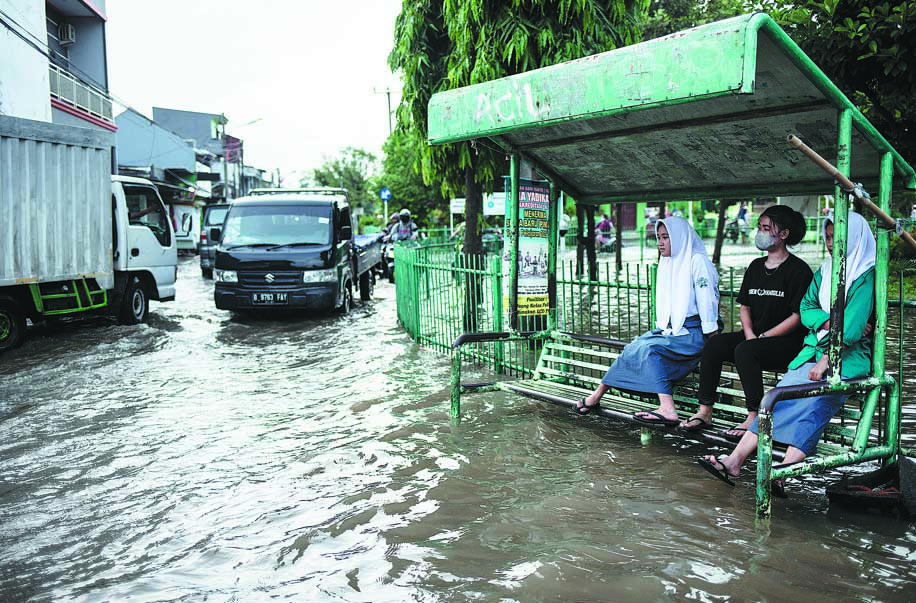 Stronger El Nino weather patterns may speed up the "irreversible melting" of ice shelves and ice sheets in Antarctica, which would have a significant impact on global sea levels, according to new research.
The research, led by scientists of the Commonwealth Scientific and Industrial Research Organisation, or CSIRO, at Monash University in Melbourne, and the University of New South Wales in Sydney, adds to a growing body of scientific work warning that Antarctic ice melt will bring rising ocean level that will have a catastrophic impact on low-lying island nations in the Pacific.
A recent report by the BBC said there is now less sea ice surrounding the Antarctic than at any time since scientists began using satellites to measure it in the late 1970s.
The latest report, published in the science journal Nature Climate Change on Feb 20, drew on climate models to show how an increase in the variability of the El Nino Southern Oscillation, or ENSO, leads to reduced warming near the surface but accelerated warming of deeper ocean waters.
ENSO is a key driver of climate variability, because both its warm phase, El Nino, and its colder phase, La Nina, influence weather conditions worldwide, including in Australia.
Wenju Cai, lead author of the study and a global expert on the relationship between climate change and ENSO, said the research was a critical step in further understanding how Antarctica will be affected by climate change.
"Climate change is expected to increase the magnitude of ENSO, making both El Nino and La Nina stronger," Cai said.
"This new research shows that stronger El Nino may speed up warming of deep waters in the Antarctic shelf, making ice shelves and ice sheets melt faster."
Cai, who is chief research scientist with the CSIRO and director of Southern Hemisphere, said models with increased ENSO variability "show a reduced upwelling of deeper, warmer waters, leading to slower warming of the ocean surface".
The associated winds around Antarctica are the mechanism driving this result. When ENSO variability rises it slows the intensifying westerly winds along the shelf. As a result, the upwelling of warm water around Antarctica is unable to increase as much.
Extreme weather risk
A co-author, Ariaan Purich of Securing Antarctica's Environmental Future at Monash University, said the effects of increasing ENSO variability go beyond extreme weather risks and affect changes in Antarctic sea ice and ice shelves and sheets.
"This could have broad implications for the global climate system, so continuing to understand how ENSO will respond to climate change is a critical area of climate research."
Over the past 30 years the global sea level has risen about 10 centimeters, Cai told China Daily.
In this time the Antarctic ice sheet has lost 2,670 billion tons of ice, equivalent to a 7.4-millimeter rise in the global mean sea level rise, so about 7 percent of the total global sea level rise, he said.
"The melting has been speeding up. It is expected that this part will increase dramatically … as the shelf ocean warming accelerates melting the ice sheet."
The rise in the global sea level will lead to more coastal inundation for all coastal cities, he said.
"The Pacific island countries are more vulnerable than most, because they are already low-lying."