Travel abroad, group tour bookings expected to gradually take flight
Share - WeChat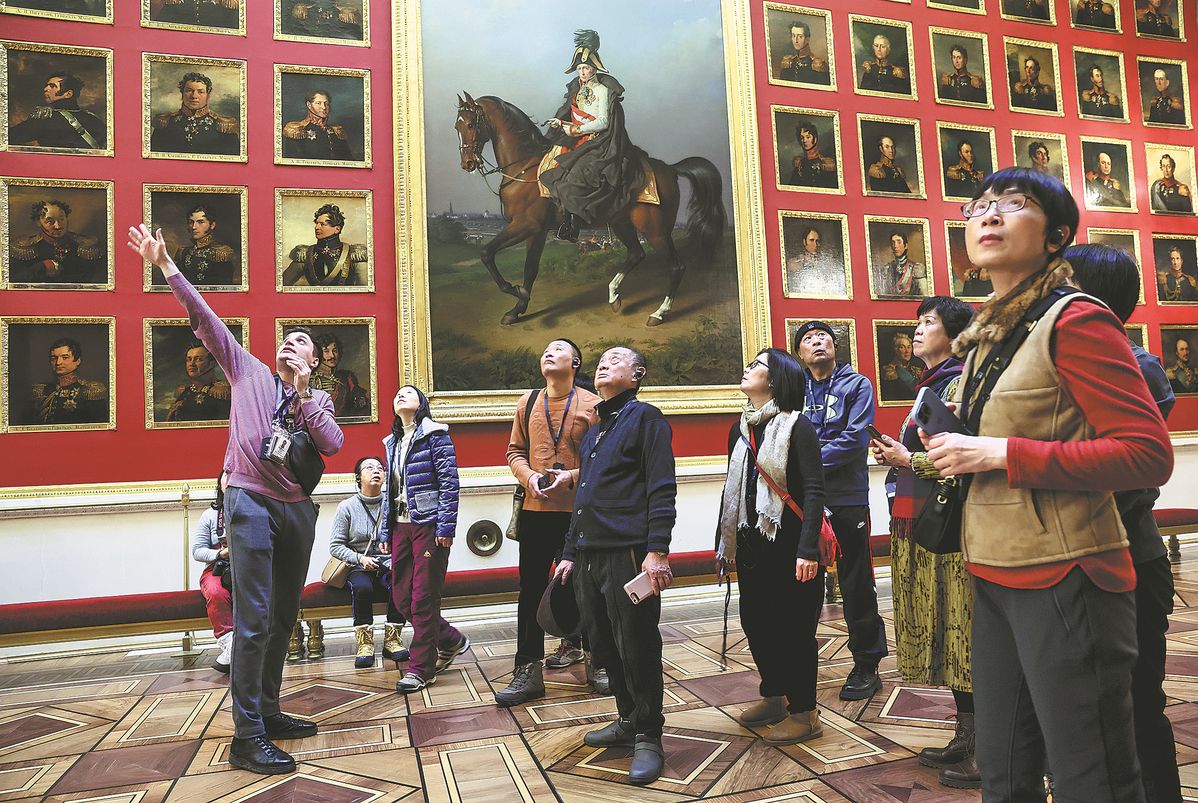 More Chinese tourists have prepared to travel abroad this year and the May Day holiday is expected to embrace a travel peak with the gradual recovery of the market and related services.
This year, the outbound tourism market is expected to see a gradual recovery, depending on factors such as flight capacities, visa policies, COVID-19 impacts and people's willingness to spend, industry experts observed.
Since China resumed outbound group tours to 20 selected countries on Feb 6, a large number of groups have set out from Beijing, Shanghai, Hangzhou and Ningbo of Zhejiang province, Guangzhou, Guangdong province and Xi'an, Shaanxi province, according to Nanjing-based online travel agency Tuniu Corp.
Tuniu said after three years, overseas travel products such as flights, hotels and local facilities that provide services for Chinese tourists have changed. The international tourism market is expected to recover gradually and orderly, instead of in a one-size-fits-all manner. In the short term, it requires a period for travel agencies to prepare for related products and personnel.
So far, Tuniu has resumed more than 100 international routes, and trips to Thailand account for 70 percent of the total. For long-haul routes, which are expected to further resume in March, Tuniu has launched more than 60 outbound tourism options. An eight-day group tour to New Zealand has been the most popular, it said.
"Compared with three years ago, Chinese travelers have shown a higher demand for quality services and prefer in-depth tours," said Liu Li, director of short-haul outbound tourism at Tuniu.
"Consumers pay more attention to privacy and prefer tailored and smaller group tours. For instance, the group tour products to Thailand focus on groups that include two to eight people," Liu said.
On Feb 17, the mutual visa exemption between China and the Republic of Maldives took effect. Chinese citizens can visit Maldives visa-free for business and travel purposes for up to 30 days, according to the Department of Consular Affairs of the Chinese Foreign Ministry.
Since the announcement, the search for hotels in Maldives surged on multiple platforms. In February, the booking volumes of hotels in Maldives more than doubled the level seen in January and are expected to continue to grow after the announcement of the visa-free policy, said Qunar, a Beijing-based online travel agency.
Meanwhile, the South Pacific island nation of Fiji is eyeing to attract more Chinese travelers. Fiji has lifted all COVID-19 travel restrictions and Tourism Fiji introduced a new marketing campaign in China last week. Tourism Fiji will promote Fiji in Mandarin and Cantonese on the Chinese mainland and Hong Kong.
"With optimized policies and changes in travel demand, carriers, especially foreign airlines, will gradually adjust their flight capacities and the number of international flights available is expected to continuously increase," said Guo Lechun, deputy director of the big data research institute at Qunar.