AI congruence between China and ASEAN: Where are we now and way forward
Share - WeChat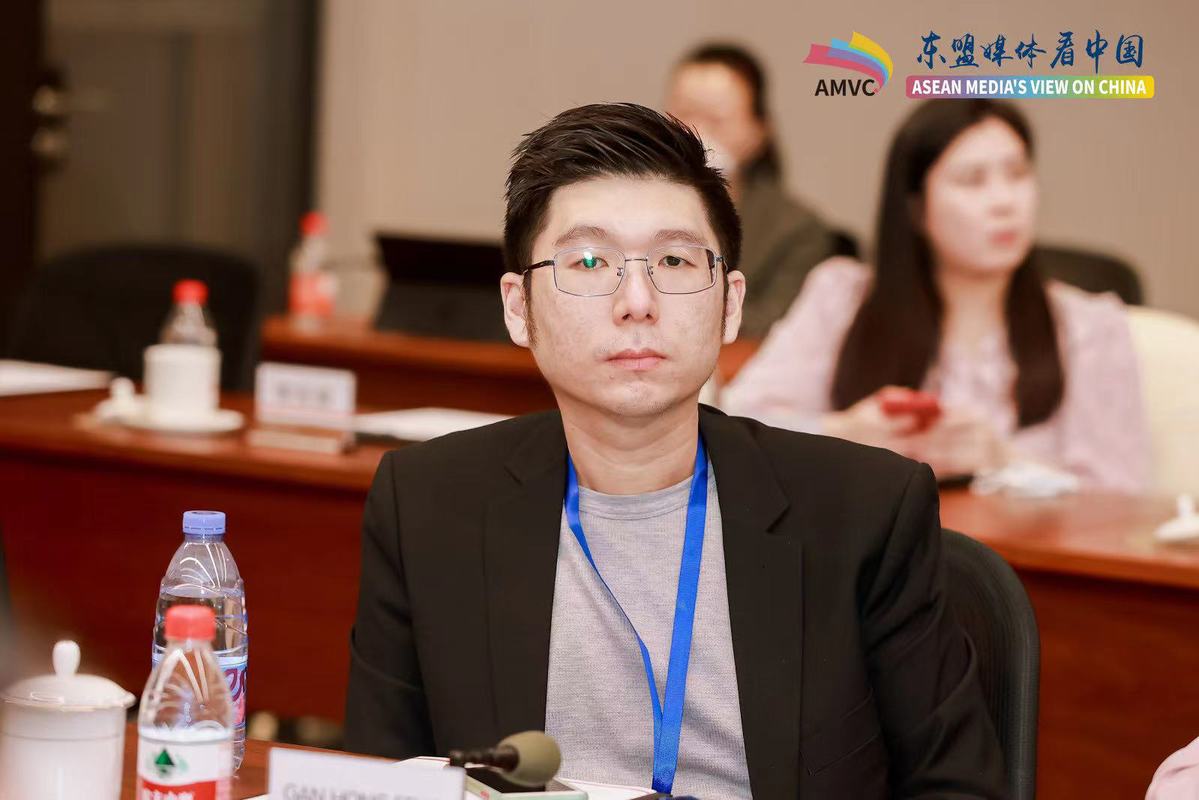 China has a long history of interactions with ASEAN countries since Tang dynasty. Today, the presence of Chinese cultural and socioeconomic traits is ample in many ASEAN countries such as Vietnam, Malaysia and Singapore. In 1991, China was invited to attend the opening session of the 24th ASEAN Foreign Ministers' Meeting in Kuala Lumpur, Malaysia, which led to striving bilateral economic ties between China and ASEAN. The regional cooperation received further boosts when the Belt and Road Initiative was put forward to connect six economic corridors across Asia, Africa and Europe contingents. As current technological paradigm shifts toward intelligent system, adoption of Artificial Intelligence (AI) to pursue digital-driven China-ASEAN cooperations in various fields was echoed during the 3rd China-ASEAN AI Summit 2022 in Guangxi.
Transformation of Shenzhen into China's AI powerhouse
China has experienced extraordinary AI developments in recent years. Started as a small fishing village, modern Shenzhen has transformed into the Sillicon Valley of China. The local government places great enthusiasm in exploring new AI opportunities by introducing the first local Shenzhen AI Regulation. Besides, the local government has outlined public data sharing rules and granted data sharing to target businesses and institutions in building an interconnected smart city. The brave data sharing initiative helps to build-up a vast public-private cloud-based ecosystem, which offers attractive new economic opportunities. According to Shenzhen AI Industry Association, the metropolis is home to more than 1,300 AI-related firms. Numerous tech giants such as Tencent and Huawei have set up their headquarters in Shenzhen. The successful transformation of Shenzhen is worth emulated by other ASEAN countries in designing their future smart cities.
Furthermore, Shenzhen's future urban development has demonstrated intensive considerations of future AI technology. Guangming district has been selected as the pilot site to implement the Guangming Science City project with an emphasis to co-exist with green preservation. Overall project site was categorized into innovation cultivation zone (focus on strategic scientific infrastructure development), multipurpose zone (focus on business, administrative and socioeconomic activities) and city commercial zone (focus on strategic corporation setup). Another milestone can be reflected from the establishment of Guangdong Laboratory of AI and Digital Economy (Shenzhen) to serve as an important technology incubator that bridges between novel innovation ideas and solutions to commercial companies demands. Intuitively, Shenzhen's future urban planning concept presents an exemplary reference for ASEAN countries to formulate their own AI blueprints.
Transition to innovative-driven digital technologies
Under current Belt and Road Initiative, numerous mega investments were carried out across ASEAN countries. Most investments in pre-COVID time concentrated on physical projects such as construction of logistic, infrastructure, and economic zones. Nevertheless, post-COVID era has accelerated the transition of interest from full physical interaction to innovative-driven digital applications across ASEAN countries. An example of transition is reflected in the increasing use of e-Wallet among Malaysian population to reduce physical touch. However, level of AI adoption is considerably low wherein most digital-focused projects remains at pilot testing scale. Ongoing Chinese tech-giants assisted digitalization examples include the development of ASEAN-targeted digital hub in Thailand and Customer Solution Innovation Center (CSIC) in Malaysia in collaboration with Huawei Technologies, and elevation to 5G network in the Philippines, Indonesia and Malaysia in collaboration with ZTE.
Prospectively, cloud-based digital economy is the key to sustain long term cooperation between China and ASEAN. Digital economy constitutes of a wide range of intrinsic AI technologies span across the financial (blockchain, encryption, predictive models), medicine (personalized healthcare, intelligent diagnostic system, computer-assisted drug discovery), manufacturing (robotics, edge-cloud computing, smart sensors), consumer consumption (deep analytics and regressive models), telecommunication (5G/6G, pattern recognition, cybersecurity) and other sectors. The Master Plan on ASEAN Connectivity 2025 has estimated the value of ASEAN's digital technologies will touch the $626 billion threshold by 2030. Coupled with the inception of Regional Comprehensive Economic Partnership (RCEP) in 2022, the landmark cross-border framework offers an unprecedented medium for digital technology transfer between China and ASEAN countries.
Educational AI as the key of future success
Looking forward to the emerging trend of digitalization, a new Digital Silk Road (DSR) was announced. DSR aims to enhance digital connectivity in critical areas such as digital economy, AI, smart cities, cloud computing and mobile payment system. Although technological transfer happens, it is still not reaching the desirable level which allow optimal knowledge sharing between China and ASEAN. A more dreadful challenge faced by most ASEAN countries is the lack of AI talent pool due to insufficient AI awareness among the local populations. Despite some effort such as Huawei Global AI Challenge and Huawei partnership with National University of Singapore Business Analytics Centre to nuture AI talents, more well-coordinated talent cultivation efforts at wider scale are required.The Belt and Road Research Institute (Shenzhen) for International Cooperation and Development (BRRI) comes in to fit into the missing gap.
The BRRI is located in Shenzhen University. Retrospectively, notable educational initiatives by the BBRI include the Belt and Road League for University and Think Tanks, training programs for BRI High-Ranking Officials, Belt and Road Scholarships as well as Talent Development Programme. Moving forward, raising AI awareness among ASEAN population through educational activities will determine the future success of AI-driven digital economy. Strategic AI talent development and upskill program such as AI Start-up Challenges, multiyear AI exchange, AI training and upskills programs, and public AI seminar shall improve the public consciousness. especially among ASEAN youth. From a long-term perspective, creation of future digital-driven market demand for Chinese MNCs via AI educational activities at ASEAN population vividly mirrors a sustainable symbiosis supply-demand chain long pursued between China and ASEAN.
The author is an associate professor at School of AI and Advanced Computing, Xi'an Jiaotong – Liverpool University.
The views do not necessarily reflect those of China Daily Website.