Sands of time protect an ancient treasure
Share - WeChat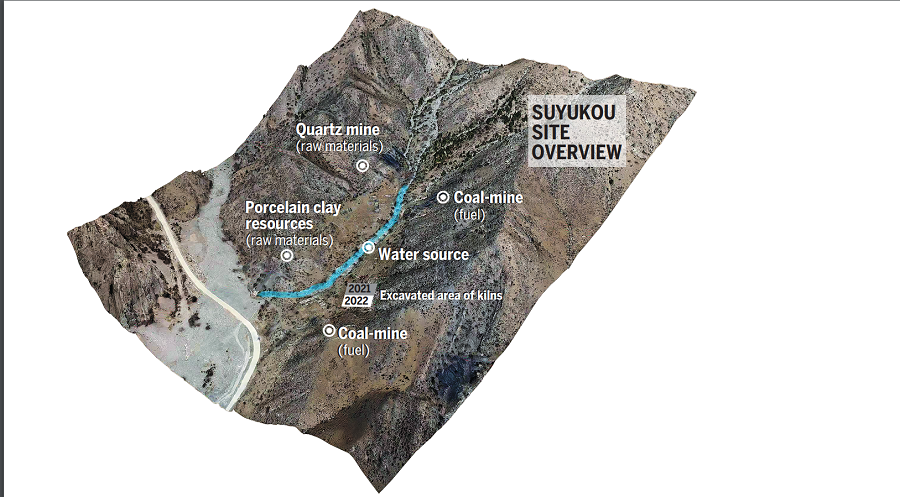 Site of Western Xia ceramic production in Northwest China fascinates archaeologists, Wang Kaihao reports.
This archaeological site, along the Helan Mountains in the Ningxia Hui autonomous region, had been buried under the sand for about a millennium. Once unveiled, it seems as if its shards of history, broken yet glittering, are hoping to tell their story.
The ruins of 13 porcelain kilns were found by archaeologists in Helan county, Yinchuan, capital of Ningxia, at the Suyukou site, which covers about 40,000 square meters, according to a conference of the National Cultural Heritage Administration earlier this month in Beijing.
Though only 1,000 sq m, including two kilns, were excavated at the site from 2021 to 2022, the joint archaeological team from the Ningxia Institute of Cultural Relics and Archaeology and Shanghai-based Fudan University has been amazed and delighted by key discoveries.
Exquisite white porcelain artifacts for various functions — bowls, plates, cups, vases and kettles — jointly portray a picture of a high quality everyday life.
These findings indicate their exceptional status, linking them with Western Xia, or Xixia (1038-1227), a powerful regime that once ruled Northwest China until it was conquered by Genghis Khan.
According to Chai Pingping, an archaeologist with the Ningxia institute, who briefed the conference in Beijing, the Chinese character guan ("the official") was found to be marked on many manufactured tools like saggers — the boxes made of fireclay in which delicate ceramics are fired.
Most Popular