China offers alternatives for modernization
Share - WeChat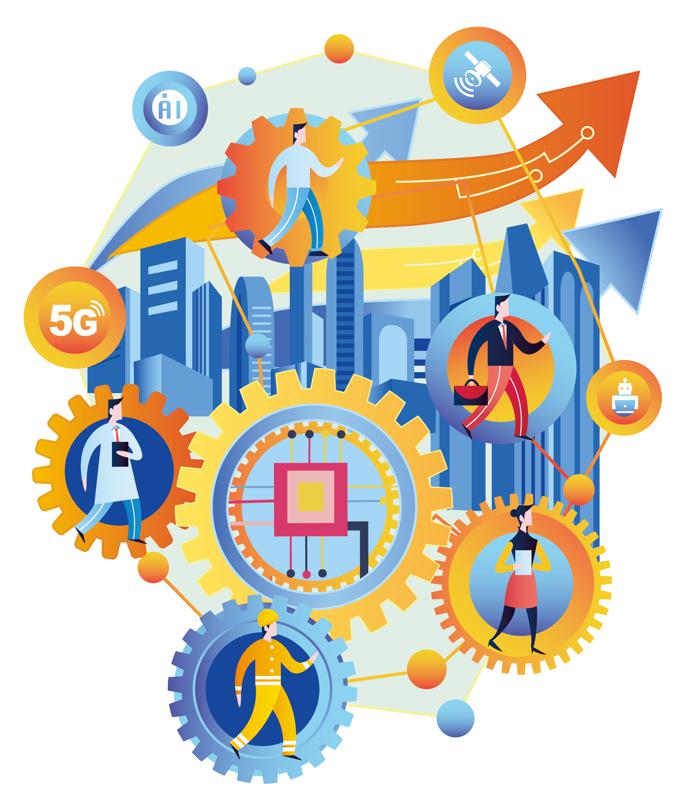 Editor's note: Chinese modernization is a new model for human advancement, and it presents another picture of modernization, expands the channels for developing countries to achieve modernization, and provides a Chinese solution to aid the exploration of a better social system for humanity. Three experts share their views on the issue with China Daily.
The 20th National Congress of the Communist Party of China held in October 2022 laid the foundation for a new era of modernization while emphasizing the importance of "Chinese-style modernization".
Chinese-style modernization has two specific characteristics; it is inclusive and peaceful. By applying a new development philosophy, the Chinese leadership stresses that economic, political, cultural, social and ecological developments are intertwined, and comprise the key components of China's modernization, which is aimed at fulfilling people's aspiration for a better life.
Similarly, socialism with Chinese characteristics has entered a new era of continuous improvement of every aspect of people's lives. This instills in people the confidence that the future will be better. And this confidence comes from an already proven track of positive results and the idea that China's leadership has a vision about the future, and a mission to complete in order to realize national rejuvenation.
This new era presents to the world a country willing to work with the other countries to uphold the common values of humankind, and pursue peace and development while helping build a community with a shared future for all. Thanks to its pragmatic cooperation with other countries, China has become the largest trading partner of more than 140 countries and regions and leads the world in total merchandise trade. Even in the three difficult years of the pandemic, China continued to be the stabilizing factor for the global industrial supply chains and a driving force of global economic recovery.
With the world facing unprecedented challenges, China's commitment to improving the international community has increased. Indeed, a fully modernized China will create more opportunities for the world while remaining committed to deepening reform, widening opening-up, and pursuing high-quality development.
The world has become more polarized than ever, and hostilities are on the rise. As such, the world needs rational and prudent actors to resolve differences and take pragmatic steps toward modernization. For many countries struggling with economic problems, modernization means development. But several preconceived notions of right development paths have proven wrong.
In this regard, China's modernization and high-quality development present new opportunities for such countries to take forward their modernization drive.
But what impact will China's modernization have on the outside world? The impact can be seen in the various initiatives China has launched. Over the years, China has established multilateral platforms fostering interaction among institutions, citizens and governments. For instance, the Belt and Road Initiative, after a decade of promotion and development, has become a powerful engine of global growth by, among other things, helping upgrade infrastructure in the Belt and Road countries.
Two other initiatives announced by China respond to the needs of the times. The first is the Global Development Initiative, which mainly focuses on poverty eradication and sustainable development. It calls for joint efforts by parties around the world to build cooperation networks to, among other things, improve agriculture, education and healthcare, fight climate change, and better protect the environment and ecology. The second is the Global Security Initiative, which is a pledge to the vision of common, comprehensive and cooperative security.
By deepening cooperation with China and harnessing specific comparative advantages, developing countries can increase the vitality and resilience of their economies. And once bilateral and/or multilateral cooperation is set on the right path, they can choose their own path to modernization.
China's modernization is an example of human progress, and demystifies the notion that "modernization is equal to Westernization". It provides a different perspective on modernization, opens up new avenues for developing countries, and offers a Chinese approach to build a more humane national and international structure, as it is based on a deeper understanding of the times and history.
To achieve true modernization, a country has to identify the socioeconomic conditions under which human beings can flourish, build an environment where health and wealth can coexist, and implement policies to pursue prosperity.
With China's modernization, the government will make more efforts to improve people's lives and livelihoods, because for the country's leadership, people come first. China's modernization is a blueprint for identifying what better suits the ground reality of a country and what better caters to people's needs, as well as to advance social fairness and improve the well-being of the people.
The author is the executive director of the Albanian Institute for Globalization Studies.
The views don't necessarily reflect those of China Daily.
Most Viewed in 24 Hours
China Views