Mozambique braces for deadly cyclone's landfall
Share - WeChat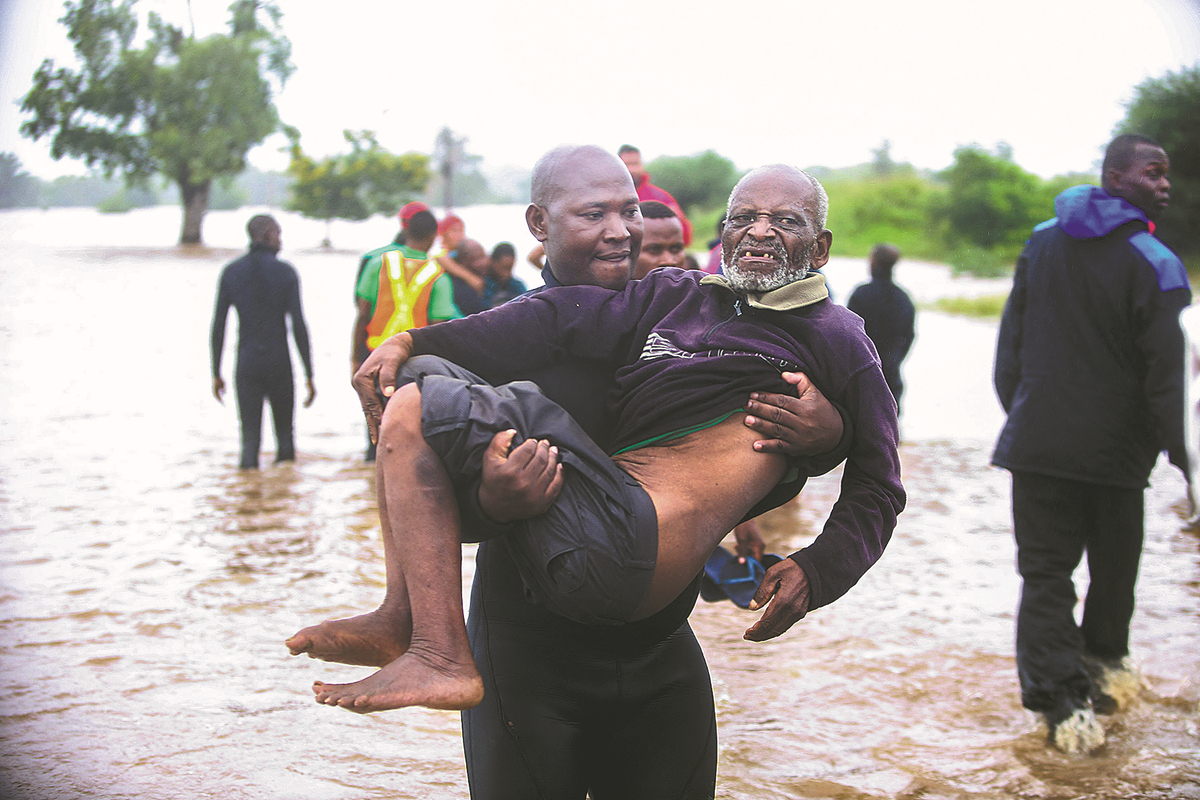 People in Mozambique were bracing for more harsh weather and heavy rains on Wednesday as tropical cyclone Freddy gathered pace in the Indian Ocean and tracked toward the southeastern African coastline.
According to NASA Earth Observatory, the cyclone made landfall on the east coast of Madagascar on Tuesday evening after traveling for 15 days across the Indian Ocean. The cyclone was forecast to continue moving westward and to cross into the Mozambique Channel before strengthening and landing on Mozambique later in the week.
Mozambique's President Filipe Nyusi had to make an early return home from the African Union summit on Monday to monitor his country's response to heavy rains and the looming cyclone. This was after Mozambique's National Institute of Meteorology warned that the cyclone could make landfall in the country by Thursday.
Last week heavy rains hit southern Mozambique, causing widespread flooding and structural damage, particularly in the capital, Maputo, and Maputo province.
The United Nations said that at least 43,426 people had reportedly been affected, including 16,588 people displaced and 10 deaths. Mozambique's disaster relief authority has established accommodation centers and has coordinated government efforts to provide food and nonfood items to those affected.
"Significant damage has been reported as two bridges have been washed away, 300 kilometers of roads are impassable and some 580 km more are damaged," the UN said on Tuesday. "A total of 29 energy poles have been damaged, resulting in 18,000 people without electricity. We have conducted a needs assessment exercise with humanitarian partners in Maputo to have a more in-depth picture of the needs and gaps."
In Madagascar the government suspended schools and transport in the path of Freddy, the landfall of which caused a storm surge, ripped roofs off houses and killed at least one person.
The cyclone was bringing with it devastating winds, and about 2.6 million people in Madagascar, Mozambique and Zimbabwe could be impacted by wind speeds of 120 kilometers an hour, the UN World Food Programme said.
otiato@chinadaily.com.cn