Great Barrier Reef living on borrowed time
Share - WeChat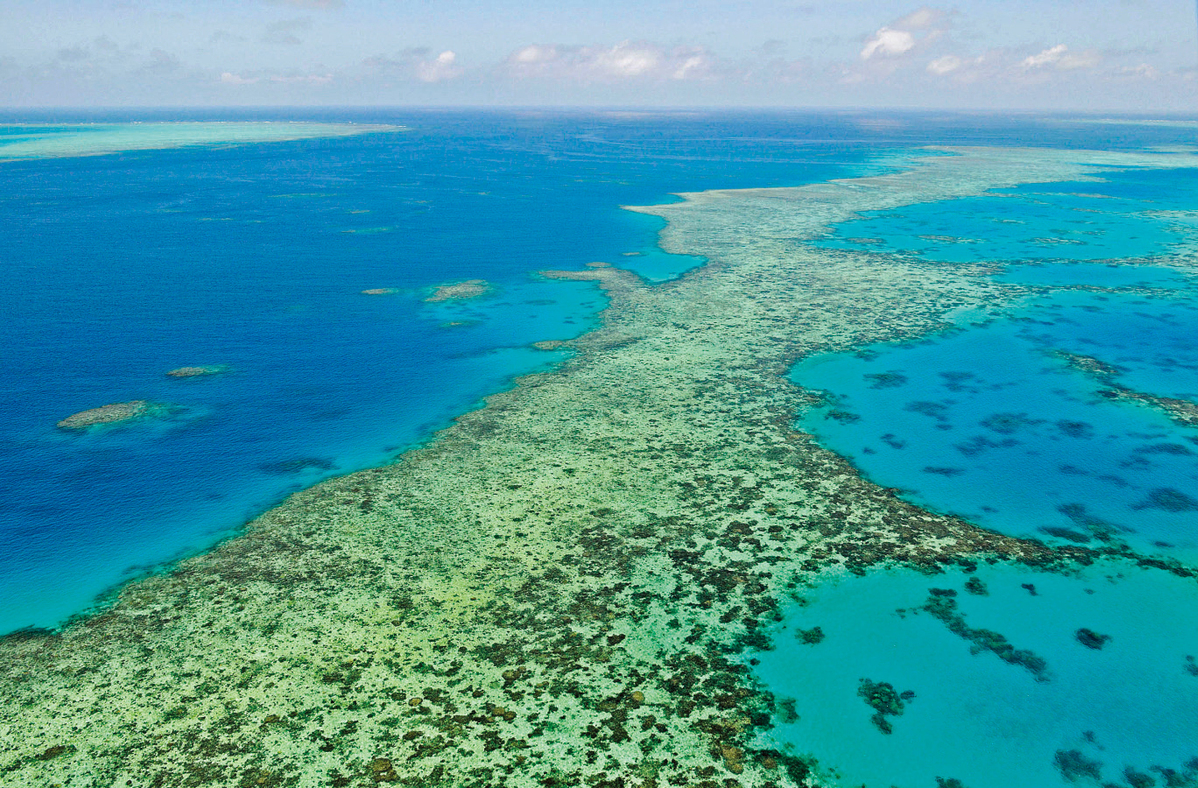 The document, Report on the Reactive Monitoring Mission to the Great Barrier Reef (Australia), 21-30 March 2022, said climate change presented a "serious challenge" to the values that saw the reef inscribed as a global wonder in 1981.
It said the reef has faced "considerable pressures" that threaten its future.
Those pressures include climate change, coastal development, degraded water quality resulting from sediment and pollutant runoff from agricultural activities, and unsustainable use of resources.
The report, recommending the reef be placed on a list of World Heritage sites in danger, will be considered alongside responses from the Queensland and federal governments before UNESCO makes a formal recommendation to the World Heritage Committee later this year.
Emma Camp, reef biogeochemistry group leader and deputy team leader for the Future Reefs Program at the University of Technology Sydney, said the report highlighted the immense threat that climate change presents to the Great Barrier Reef and that its resilience to recover from ongoing stress is severely compromised.
"Given the immense ecological and socioeconomic value of the Great Barrier Reef, we must act at all levels (political, management, scientific, public, economic) to ensure its future," she said.
Jodie Rummer, professor of marine biology at James Cook University in Queensland, said the reef holds immense environmental, cultural and economic significance, and is an Australian and global icon.
"Heat-wave conditions are already being experienced across the reef, and some parts experienced record temperatures for November," Rummer said.
"This sparks fears that we'll add another year to the list of the six mass bleaching events (1998, 2002, 2016, 2017, 2020 and 2022) that the (Great Barrier Reef) has already faced.
"The science is clear. Climate change, driven by the burning of coal, oil and gas, is fueling repeated marine heatwaves that are devastating coral reefs not only in Australia but worldwide."
With global warming now expected to exceed the UN's 1.5 C level, warmer oceans will be fatal for most of the world's reef systems.
Rummer said UNESCO's recommendation to place the Great Barrier Reef on the World Heritage "in danger" list underlines the fact that "we need to do more, both urgently and rapidly, to cut emissions".
"Our action now will determine the frequency and severity of marine heat waves the reef will face over the coming years. Indeed, we are in a critical decade — every tenth of a degree, every week, every month, matters," she said.
However, Rummer is optimistic.
There is a huge opportunity to make a difference, she said, adding: "We can stop approving coal, oil and gas projects. We can shift to renewables, reduce our emissions by 75 percent by 2030, and reach net zero.
"We can emphasize here in Australia and on the global stage that we are serious about protecting the Great Barrier Reef and that we're willing to do the work to get there. It's worth it!"