Why cross-border e-commerce is good news for Chinese brands
Share - WeChat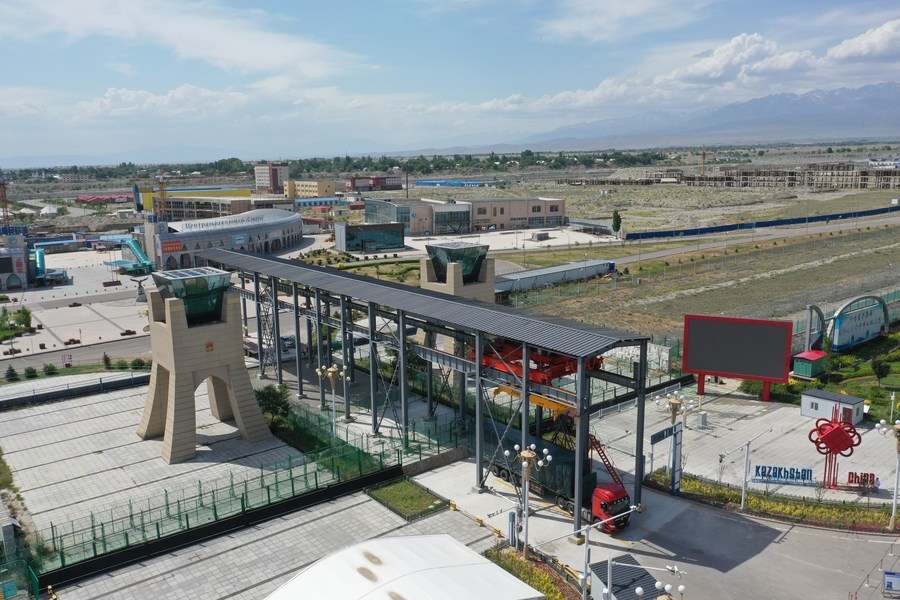 Cross-border e-commerce is playing an increasingly vital role in stabilizing China's foreign trade and economic growth amid the recovery from the COVID-19 pandemic's impacts, even as the external environment continues to present headwinds. Market observers attribute this trend to more and more Chinese vendors selling their products globally through cross-border e-commerce platforms.
As a new form of foreign trade, cross-border e-commerce has emerged as a key pathway to mitigate the impact of the pandemic on foreign trade. It is also encouraging traditional foreign trade enterprises to build new brands.
According to the latest data from US tech company Amazon, Chinese sellers sold billions worth of products, goods and commodities to global consumers through the company's 18 overseas marketplaces in 2022. The number of Chinese sellers who took advantage of Amazon's logistics services increased by more than 20 percent year-on-year, with their sales revenue achieving double-digit growth.
The number of Chinese brand owners on Amazon surged nearly three times in the past three years, with their turnover posting double-digit growth last year.
Data from the General Administration of Customs showed that the import and export scale of the country's cross-border e-commerce segment reached 2.11 trillion yuan ($306.7 billion) in 2022, up 9.8 percent. E-commerce exports reached 1.55 trillion yuan in the same year, up nearly 12 percent.
In November, the country approved the establishment of comprehensive pilot zones for cross-border e-commerce in another 33 cities and regions. As its latest bid to boost foreign trade growth, this was the seventh batch of such pilot areas, which lifted their countrywide tally to 165.
Household solar energy panels, electric blankets, laser-cutting machines and peripheral goods related to the FIFA World Cup in Qatar were the most popular categories with overseas consumers among all China-made products, according to Alibaba.com, Alibaba Group's business-to-business platform that helps facilitate foreign trade.
Alibaba.com said sales of China-made new energy-related goods have maintained triple-digit growth for three consecutive years. In the first three quarters of 2022, turnover of domestic heating appliances, including electric water heaters and electric blankets, soared dramatically due to natural gas price hikes.
Chinese-made electric bicycles, camping products, beekeeping equipment and wall-mounted charging piles are increasingly favored by overseas buyers, according to Alibaba.com.
Zhang Kuo, president of Alibaba.com, highlighted the resilience of China's foreign trade merchants, saying the popularity of China-made goods demonstrates the increasingly important role the country has played in ensuring the stability of global industrial and supply chains.
Other e-commerce platforms are investing heavily in boosting their global reach. Online discounter Pinduoduo Inc rolled out its cross-border e-commerce platform called Temu targeting the US market, the company's first overseas destination, in September.
Overseas consumers have gradually boosted their awareness of, and trust in, Chinese companies and products, and maintained an optimistic attitude toward Chinese brands, according to a white paper released by online media outlets Sina News and Huanqiu.com.
"Cross-border e-commerce platforms have become an efficient and convenient way for traditional manufacturing enterprises to expand their overseas footprint. They can help micro, small and medium-sized enterprises open up new markets," said Lyu Gang, a researcher from the Development Research Center of the State Council.