Child pulled alive from rubble after 296 hours dies
Share - WeChat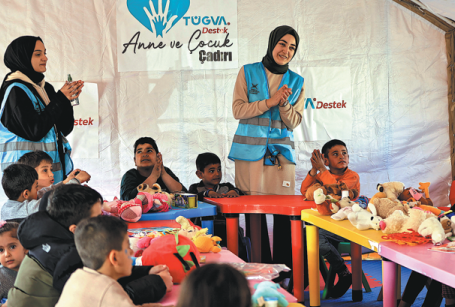 Syria plight
In the city of Aleppo, northern Syria, many people have been forced to find new homes for their families. The rich have been able to go to hotels or rent a home in safe areas, while the less fortunate have taken refuge in school-turned-shelters, or even temporary tents in public parks.
At al-Shahba public park in the Bustan al-Qasr area, 24 tents were set up, housing about 149 people. Some tents host more than 10 people.
Ahmad Wannous, a displaced man, fled his home following the earthquakes and took refuge in the park. His son, wife and an extended family of 10 live in one tent.
What happened was like a nightmare, he said.
"When they woke me up I didn't know it was real. I carried my son and ran down the street while the rocks from surrounding buildings were falling."
Wannous was fortunate because his building was still standing, but he still cannot go back until he receives permission from safety teams.
Such a situation is tough for everyone in Aleppo, he said.
Xinhua