Chinese rescue teams return home from quake-hit Turkiye
Share - WeChat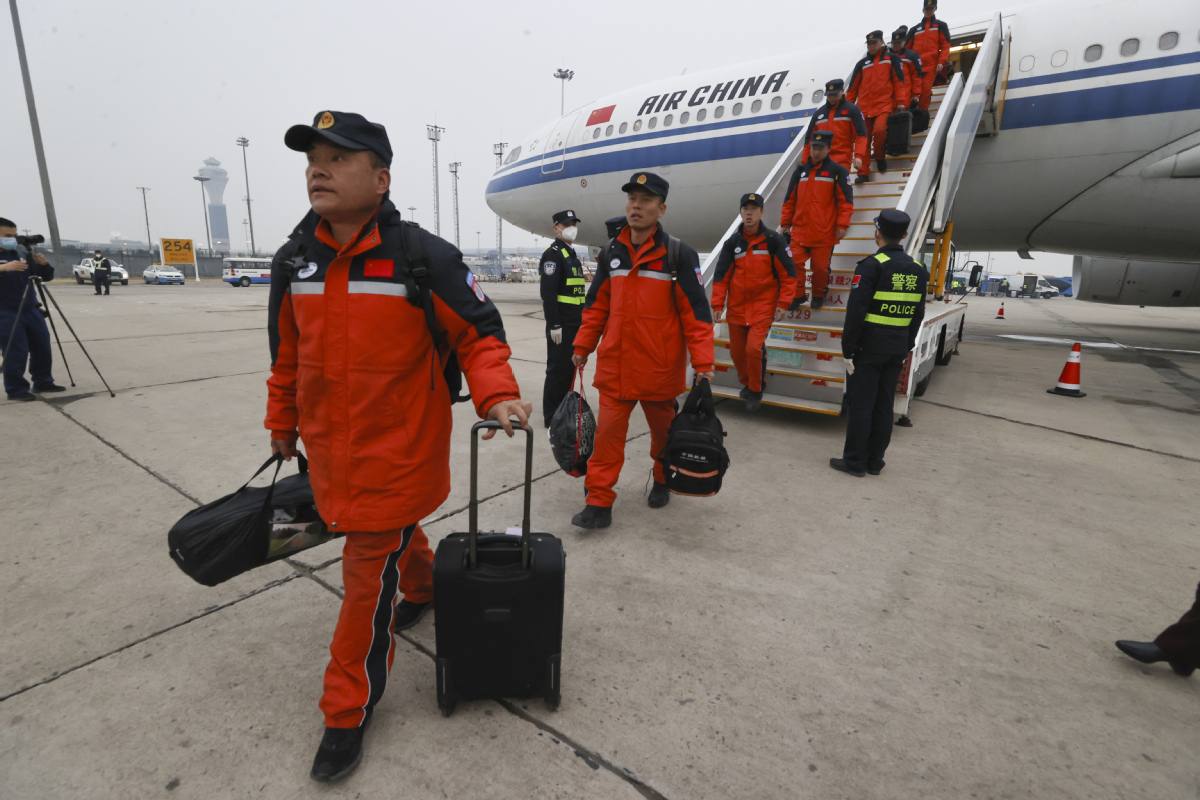 BEIJING -- Rescue teams dispatched by the Chinese mainland and Hong Kong Special Administrative Region returned to Beijing on a chartered plane Friday afternoon, after completing their rescue missions in Turkiye, according to the Ministry of Emergency Management.
After arriving in the affected area on Feb 8, the Chinese rescue teams carried out search and rescue operations in the southern Turkish province of Hatay near the epicenter of the earthquake, said Zhao Ming, head of the Chinese rescue team.
The team searched and evaluated 87 buildings with a total area of over 700,000 square meters. They rescued six trapped survivors and located 11 people who had died in the disaster.