UN continues cross-border aid delivery to Syria
Share - WeChat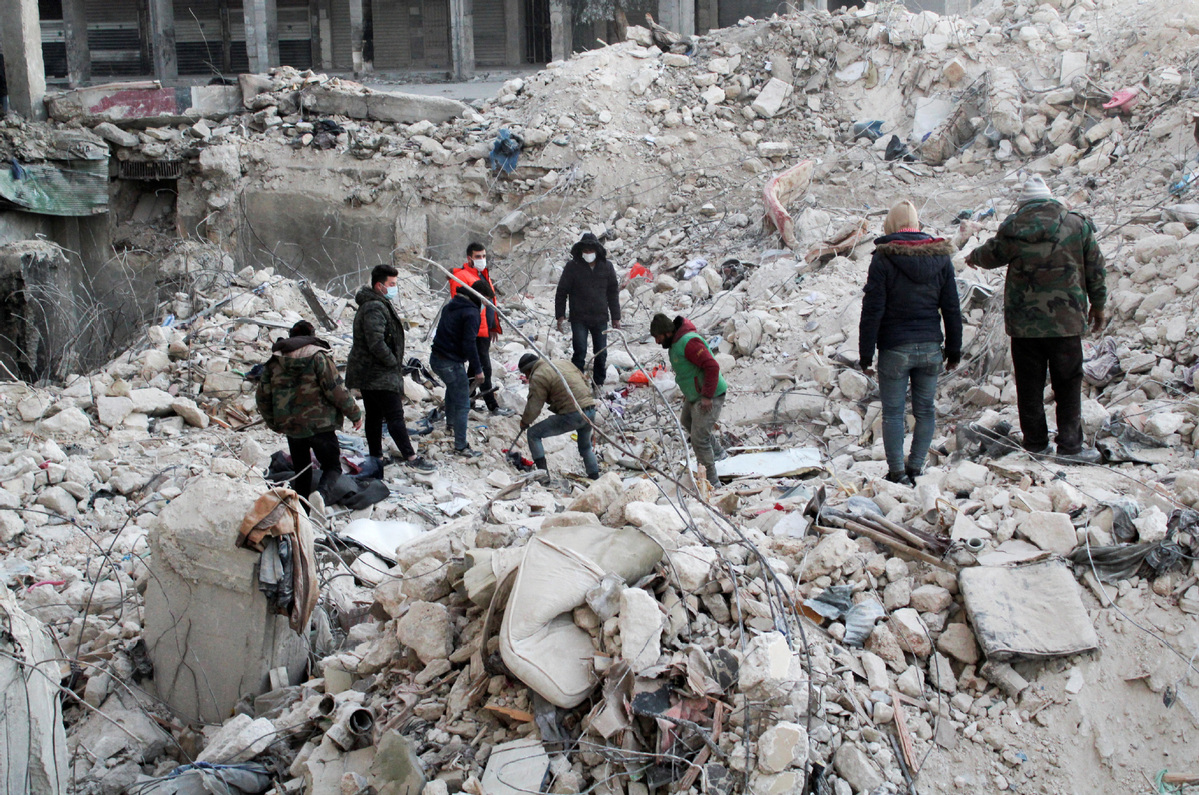 UNITED NATIONS - The world body is continuing its cross-border aid delivery into Northwest Syria in the aftermath of the massive earthquakes, said a UN spokesman on Thursday.
Twenty-two trucks carrying aid from the World Food Programme and the UN Refugee Agency (UNHCR) crossed the Bab Al-Hawa crossing from Turkiye, said Stephane Dujarric, spokesman for UN Secretary-General Antonio Guterres.
Two additional trucks carrying tents provided by the UNHCR crossed the Bab Al-Salam crossing. In Northwest Syria, shelter needs are the top priority among displaced people, he said.
The Bab Al-Hawa crossing point was authorized by the UN Security Council for cross-border aid delivery into Northwest Syria.
After the Feb. 6 earthquakes, Syrian President Bashar al-Assad decided to open the two crossing points of Bab Al-Salam and Al Ra'ee from Türkiye to Northwest Syria for an initial period of three months to allow for the timely delivery of humanitarian aid.
Dujarric said many homes had collapsed in the aftermath of the earthquakes. As of Tuesday, more than 8,900 buildings had been destroyed or damaged in Northwest Syria, leaving 11,000 people homeless.
Other priorities, obviously, in addition to shelter needs and food, are cash assistance and supplies to cope with the harsh winter weather conditions, he said.