Qualcomm Ventures ups China tech funding
Share - WeChat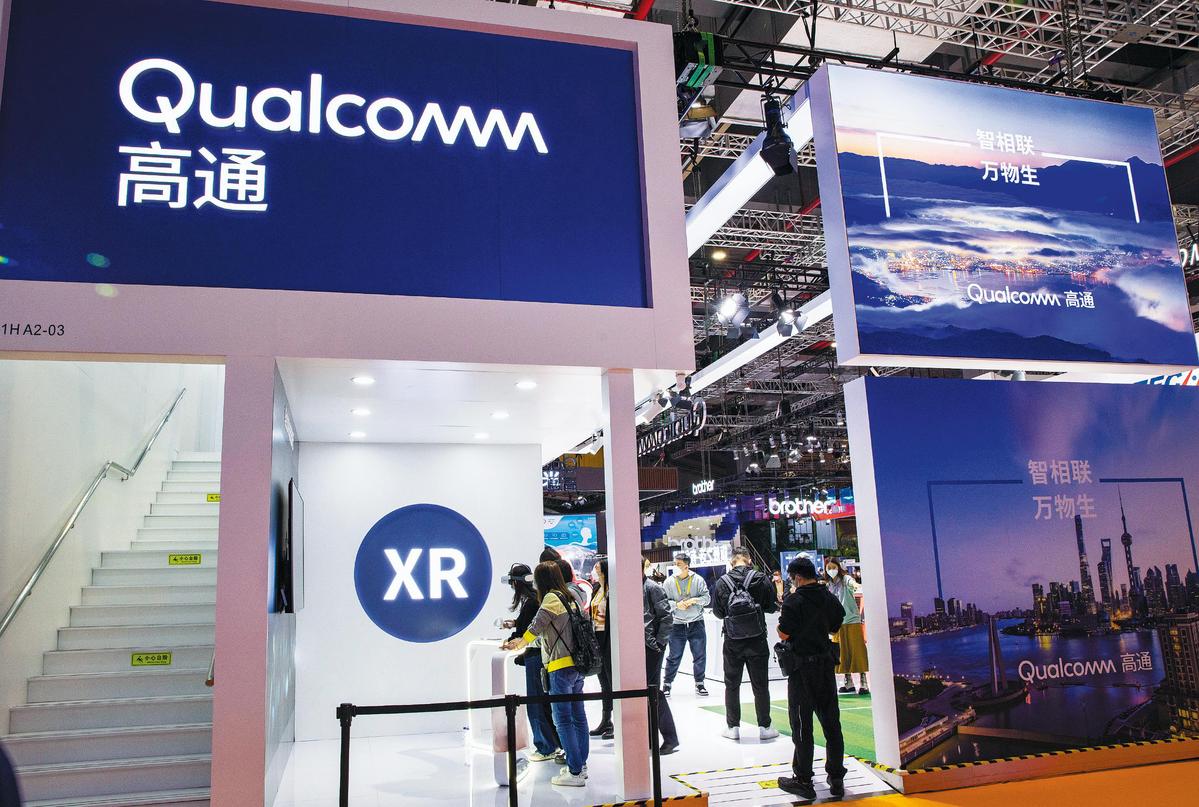 Qualcomm Ventures, the venture capital arm of US chip heavyweight Qualcomm Inc, will step up its push to invest in promising Chinese startups to support their growth, with a focus on smart driving, artificial intelligence and the metaverse this year.
Shen Jin, managing director of Qualcomm Ventures, said the company's investment theme at this stage is intelligent interconnection, with priorities including intelligent driving, AI and its applications in the internet of things, robot solutions and computer vision in advanced manufacturing, as well as the metaverse.
Founded in 2000, Qualcomm Ventures is a veteran in the corporate venture capital market and has been actively investing in China since 2003. From investing in mobile internet technologies in the past to investing in smart internet now, Qualcomm Ventures aims to help its parent company build its business ecosystem and expand its partners, while constantly seeking a balance between industrial ecological value and financial returns, forming a unique investment style.
In the past 20 years, Qualcomm Ventures has invested in nearly 80 companies in China.
"From 2010 to 2015, our investment theme was mobile internet. At that time, in addition to investing in companies that had become close partners with Qualcomm, such as smartphone maker Xiaomi, we also invested in companies such as bike-sharing enterprise Mobike whose business seems to have no close ties with Qualcomm. But the investment idea was to promote the ecology of 3G and 4G," Shen said in an interview with 21st Century Business Herald.
He said that this year, the company will maintain its efforts to invest in China. Qualcomm set up a $100 million investment fund for the metaverse last year. The metaverse is an immersive virtual world facilitated by virtual reality and augmented reality technologies.
"The fund was officially opened in June 2022 and after that, we have made some investments in companies around the world. We have invested in a health platform called Tripp, which mainly uses immersive technologies to help people track their health and emotional management through meditation. At the same time, we have also invested in the AR/VR cloud platform Echo3D.
"In addition, we will soon announce that we will invest in a metaverse company in China," Shen added.
He said China has begun to warm up for the commercial use of the metaverse. In the United States, the sales volume of Meta's Oculus VR products has exceeded 10 million units in 2021, which has verified many application scenarios. In China, many enterprises have released or are releasing VR/AR headsets based on Qualcomm's chip platform.
The Chinese AR and VR market's average annual compound growth rate is expected to be 43.8 percent from 2022 to 2026, compared with a 38.5 percent increase globally, market research company International Data Corp forecasted in a report.
Annual spending on AR and VR in China is expected to hit $13.1 billion by 2026, making it the world's second-largest market, the report showed. Global spending may jump to $74.7 billion in 2026.
Xu Chi, founder and CEO of Nreal, a Chinese AR glasses pioneer, expects that by 2030 there may be more than 1 billion AR or VR glasses globally offering various virtual and real interactive experiences.
"People today may think this figure is very high, but sometimes we overestimate the technology iteration in two to three years and underestimate the changes brought by technology or products in more than 10 years," Xu said.
Nreal said that as of December, the Beijing-based company had produced more than 100,000 AR glasses, making it the world's first consumer-oriented AR hardware company to cross the mark.
With sales in China, Japan and the US, shipments of Nreal's AR glasses exceeded 70,000 units in the fourth quarter.