Beijing powers up green energy transition
Share - WeChat Editor's note: As protection of the planet's flora, fauna and resources becomes increasingly important, China Daily is publishing a series of stories to illustrate the country's commitment to safeguarding the natural world.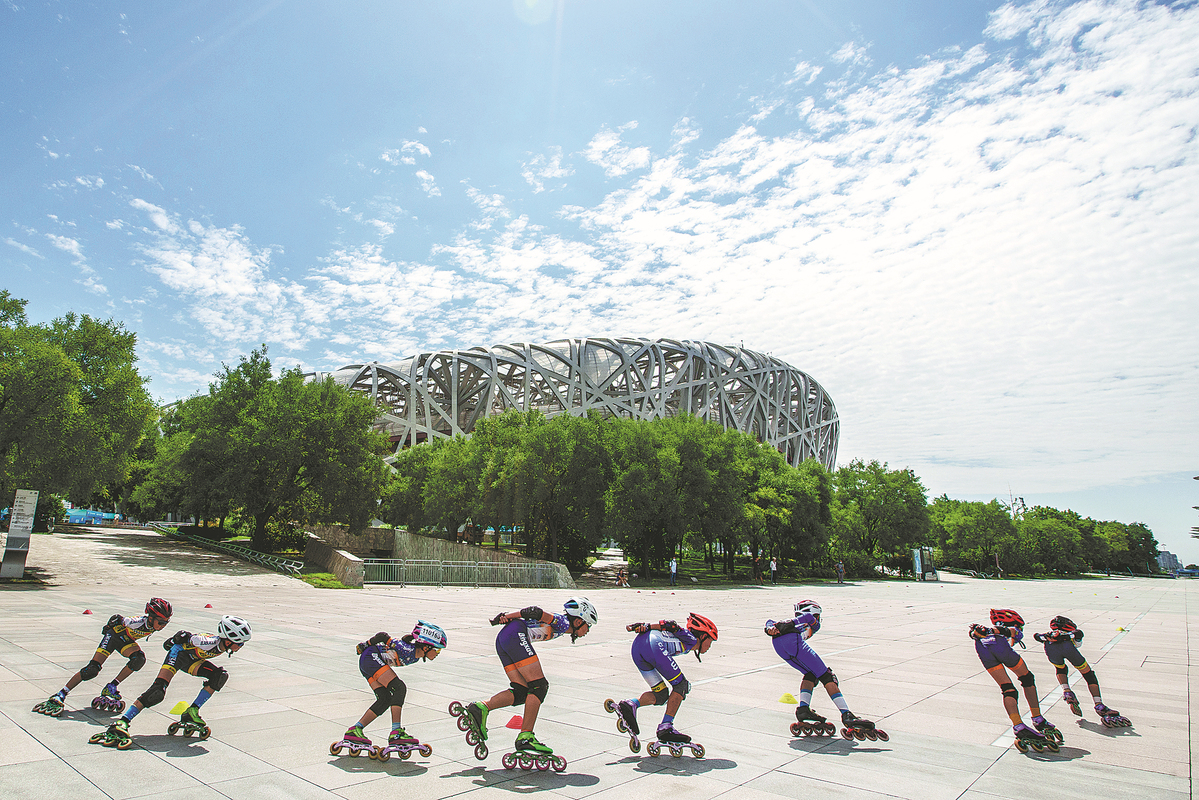 Measures aim to ensure that the change to eco-friendly operations will be smooth and effective. Hou Liqiang reports.
By late 2017, all six districts of Beijing's downtown had transitioned to the use of natural gas as a heating source, instead of coal. In addition, almost all the coal-fired boilers in the city had been phased out.
All low-lying areas of the city were essentially coal-free by late 2018, while the Datai coal mine in Mentougou district was closed in September 2020, marking the end of coal mining in the capital.
Ongoing efforts to phase out coal have resulted in a substantial improvement in Beijing's air quality. In 2013, the first year PM2.5 particulate matter was monitored in the city, the annual average density of the air pollutant was 89.5 micrograms per cubic meter. By last year, the figure had fallen to 30 mcg per cu m.
The city, with a population of 22 million, is a pertinent example of the work being undertaken to synergize the reduction of pollution and carbon emissions as a viable path to achieving the country's climate targets and bringing the Beautiful China Initiative to reality.
Over the past 20 years, Beijing has demonstrated that a mega city with rapidly growing GDP, and fast rises in vehicle numbers, population and energy consumption can reduce air pollution effectively, said Yu Jianhua, deputy head of the Beijing Ecology and Environment Bureau, at a news conference earlier this year.
The capital's GDP shot up from 247.9 billion yuan in 2000 to more than 4 trillion yuan ($590 billion) in 2021, according to the city authorities.
During that time, the number of motor vehicles in the city climbed by more than 5.27 million.