'Important step' to better Australia ties
Share - WeChat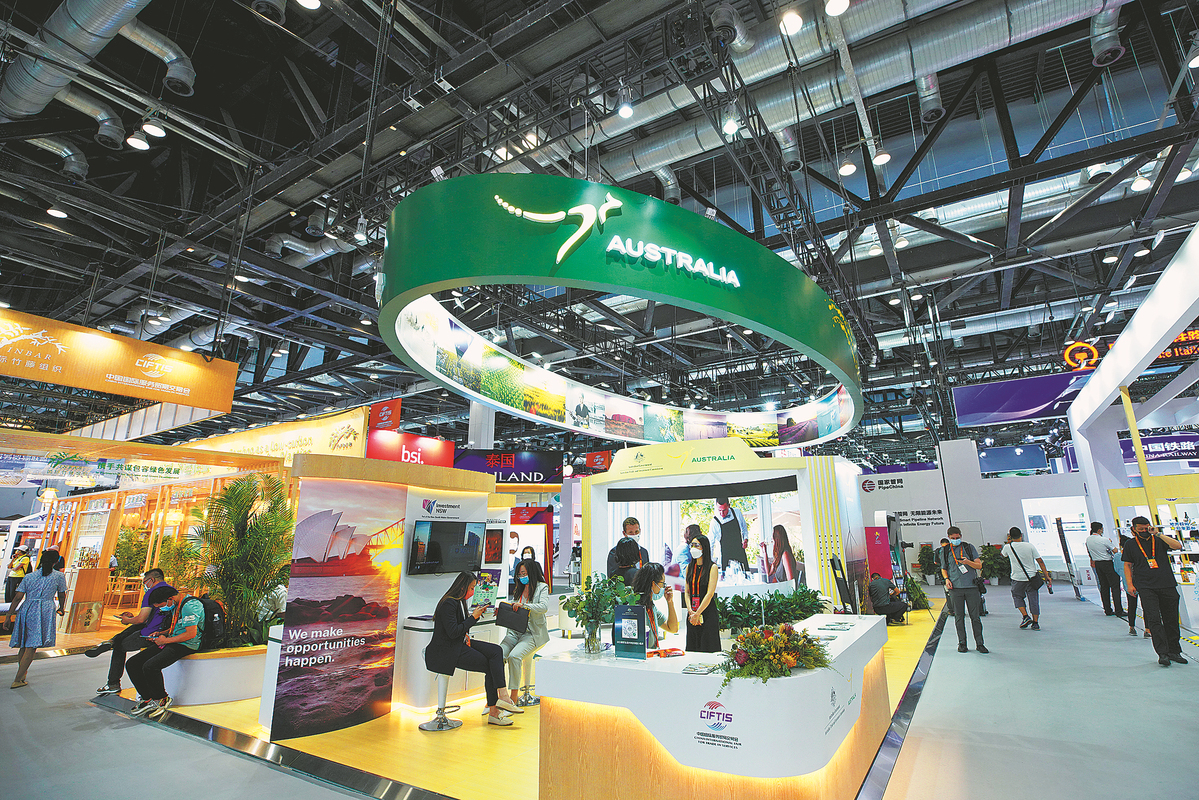 A virtual meeting on Monday between the Chinese and Australian trade ministers, the first such talks since 2019, is being taken as a signal that relations between the two countries are improving.
Analysts say the 90-minute meeting between Australia's Trade Minister Don Farrell and China's Commerce Minister Wang Wentao was another major step toward repairing relations and getting trade back on track with Australia's biggest trading partner.
Wang reaffirmed that China is willing to expand economic and trade exchanges with Australia and cooperation in emerging areas, such as climate change and new energy, as well as promote high-quality growth of economic and trade relations between the two countries.
Farrell said the meeting marked "another important step in the stabilization of Australia's relations with China".
"I accepted an invitation from Minister Wang to travel to Beijing in the near future to continue our productive dialogue."
It will be the first trip to China by an Australian trade minister since Simon Birmingham's visit to Shanghai in 2019.
The federal government is hopeful that the thawing of diplomatic relations can lead to the unwinding of China's sanctions on exports such as beef, wine, lobsters and barley.
Hans Hendrischke, professor of Chinese business and management at the University of Sydney, said he thought the talks went well.
"This is no surprise because the context for the trade talks has been built up over time," he said.
"There is a mutual interest to improve relations and specifically trade relations. The fact that the Chinese restrictions on Australian exports have not been lifted is also not a surprise."
Unlike the public discourse that disregards the complexity of business relations, there are intersecting interests at work that need to be sorted out, Hendrischke said.
Such interests relate to the use of the World Trade Organization, Australian concerns about trade barriers, Chinese concerns about investment restrictions in Australia, and broader multilateral issues such as Australian support for Chinese accession to international trade agreements, he said.
Discussions welcomed
David Olsson, president and chair of the Australia China Business Council said these discussions will be welcomed by all sections of the Australian and Chinese business communities.
"The tone of the meeting was overwhelmingly positive and it seems that both ministers can work together well," he said. "There is no substitute for this kind of ministerial engagement in navigating and managing such a consequential relationship."
Olsson said Monday's meeting provides renewed hope of a "further easing of trade restrictions and a pickup in commercial activity between Australia and China".
"Stabilizing the relationship should simply be a milestone on the way to building a better future together," he said.
Zhu Ying, director of the Australian Centre for Asian Business at the University of South Australia, said China's restrictions on some Australian products are "trade issues".