Report: US wildlife, ecosystems disappearing
Share - WeChat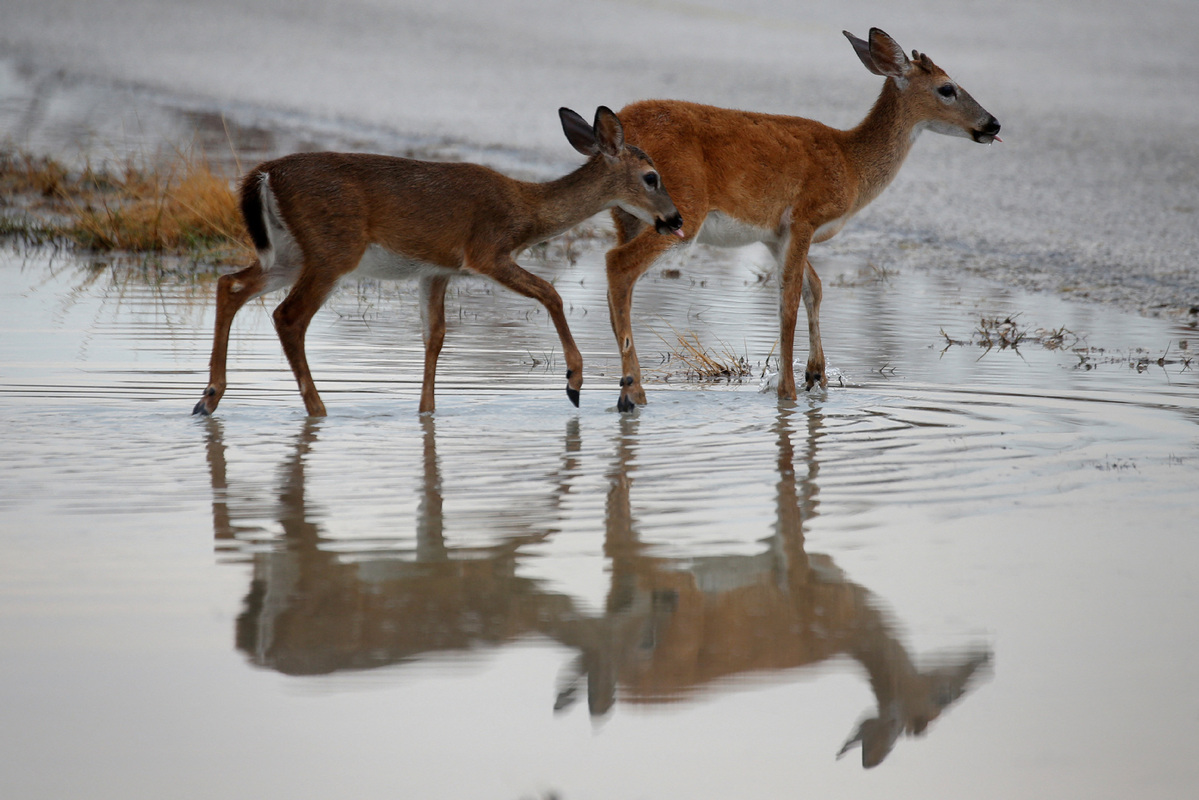 More than a third of animals and plants in the United States are at risk of extinction, according to a report released Monday.
The conservation group NatureServe put the at-risk amount at around 40 percent of animals and 34 percent of plants, according to Reuters.
The assessment was based on data collected from the natural world over five decades of research and work, produced by more than 60 programs and over 1,000 scientists across the US and Canada, according to Nature Serve.
The highest percentages of plants, animals and ecosystems at risk are in California, Texas and the southeastern US, areas of the richest biodiversity in the country and where population growth has boomed in recent decades, Wesley Knapp, the chief botanist at NatureServe, told Reuters.
Species associated with fresh water, including amphibians, snails, mussels, crayfish and many aquatic insects are facing the highest percentage of risks, according to the report.
One of the species at greatest risk of disappearing is the Venus flytrap, which is only found in the wild in the Carolinas.
Nearly half of all cactus species are at risk of extinction, making them the most jeopardized plant group. About 200 species of trees also are at risk of disappearing. In total, nearly 1,250 plants are categorized as "critically imperiled" by NatureServe, the final stage before extinction.
"Two-fifths of our ecosystems are in trouble. Freshwater invertebrates and many pollinators, the foundation of a healthy, functional planet, are in precipitous decline," said Regan Smyth, vice-president for data and methods at NatureServe.
"Understanding and addressing these risks is critical if we are to forestall devastating consequences for the biodiversity that humanity needs to survive," she said.
The report also found that at-risk species face different types and levels of threats in different regions of the country. For example, among pollinators, bees are particularly threatened, with 37 percent of assessed US bee species classified as at risk. Bees in the West are more threatened than those in the East.
The authors also examined risks to ecosystems, identifying ecosystem types at greatest risk. The report found that 51 percent of grasslands and 40 percent of forests and wetlands are at risk of range-wide collapse. Only 12 percent of lands in the US are currently protected.
Those figures show that "a lot of plants are not going to get conservation attention. We're almost in triage mode trying to keep our natural systems in place," Knapp told Reuters.
"Grassland loss is the biggest US environmental disaster that gets the least attention," Tierra Curry, a senior scientist at the Center for Biological Diversity, said in a statement from the Center for Biological Diversity.
"Conversion of grasslands to suburban sprawl and pesticide-intensive agriculture is a primary reason we've lost 3 billion birds and why we could lose monarch butterflies and vital pollinators," Curry said.
Sean O'Brien, president and CEO of NatureServe, said the world is "currently experiencing and causing the Sixth Extinction — the mass extinction of species across the planet".