Ukraine replacing its defense minister amid scandal
Share - WeChat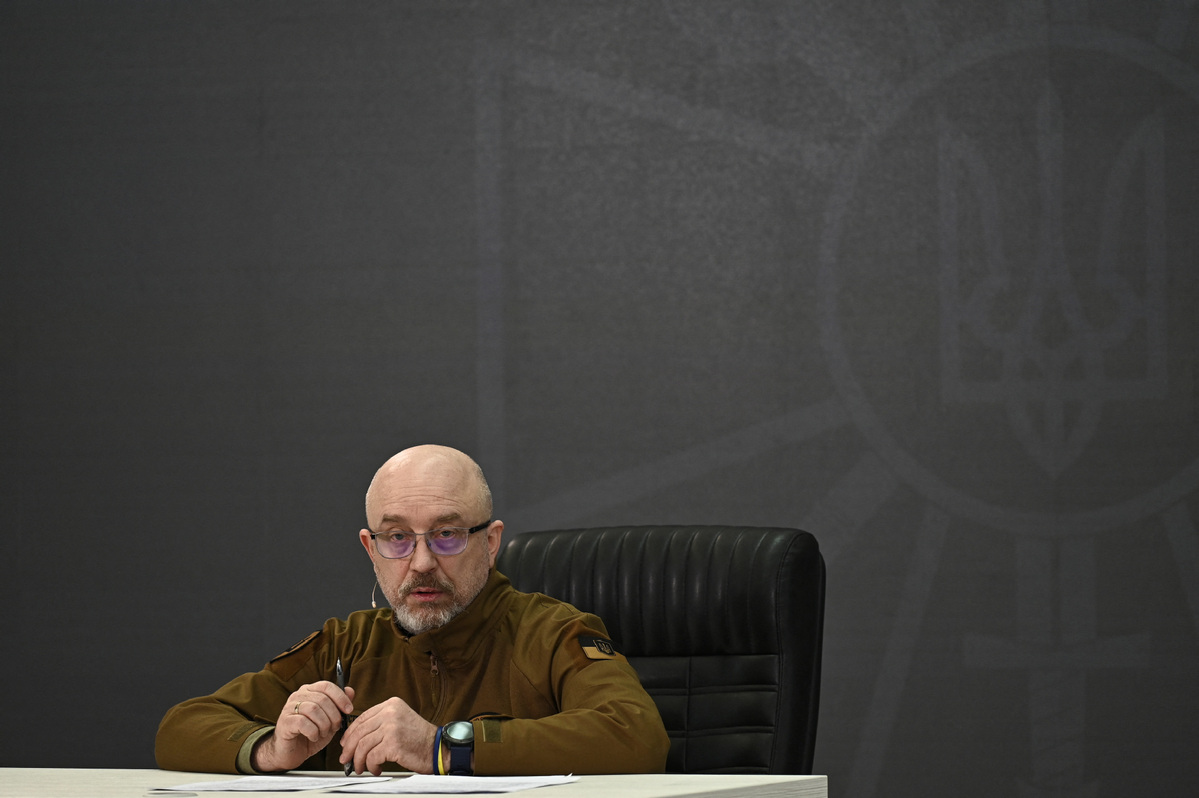 Ukrainian President Volodymyr Zelensky's party said on Sunday that it would move to replace its defense minister, as Russian forces close in on Bakhmut amid heavy fighting.
The fate of the minister, Oleksii Reznikov, has been the subject of increasing speculation amid a growing scandal about financial impropriety within the ministry and an accompanying government investigation into corruption.
David Arakhamia, chief of Zelensky's Servant of the People parliamentary bloc, said on Sunday that the Defense Ministry would be headed by Kyrylo Budanov, head of Ukraine's military intelligence.
Reznikov, he said, would become minister of strategic industries, tasked with strengthening military-industrial cooperation, after a day of speculation about the defense minister's future in Kyiv.
Reznikov has not been directly implicated in any wrongdoing, and Arakhamia did not link the move to concerns about the corruption scandal. Still, Reznikov would become the highest ranking official in Zelensky's cabinet to be reassigned in the nearly 12 months since Russia's special military operation began.
There was no immediate comment from Zelensky. Earlier on Sunday, Reznikov addressed reports that he might be replaced by saying that only one person, Zelensky, could decide if he stayed.
In an interview aired by Ukrainian television channel ICTV, he said Ukrainian officials will conduct a complete internal audit of procurement made by the armed forces.
The government has conducted a series of anti-corruption raids across the country since earlier last week, uncovering stashes of cash as well as luxury watches and cars.
Cash, watches and cars
Among those caught up in the investigations is the acting head of the Kyiv tax authority, who was allegedly part of a scheme to overlook 45 billion Ukrainian hryvnia ($1.2 billion) in unpaid taxes.
On Wednesday, Ukraine's State Bureau of Investigations said it had found hundreds of thousands of dollars in cash, as well as luxury watches and cars at the tax chief's residence.
The Security Service of Ukraine, or SBU, said the raids were part of an effort to combat what they described as "the internal enemy".
"Every criminal who has the audacity to harm Ukraine, especially in times of war, must clearly understand that we will handcuff his hands," Vasyl Maliuk, head of the SBU, said in a statement.
On the front line, the founder of the Wagner paramilitary group, Yevgeny Prigozhin, whose forces have helped lead Russia's campaign in Bakhmut, said Ukrainian troops were "fighting to the last", denying reports on social media that Kyiv's forces were withdrawing from the key city in the Donetsk region.
Russian Defense Ministry spokesman Igor Konashenkov said over 115 Ukrainian servicemen were killed in Donetsk in a day.